Finding his footing in Hindi films, Scam 1992 star Pratik thrilled to team up with Shroff for Atithi Bhooto Bhava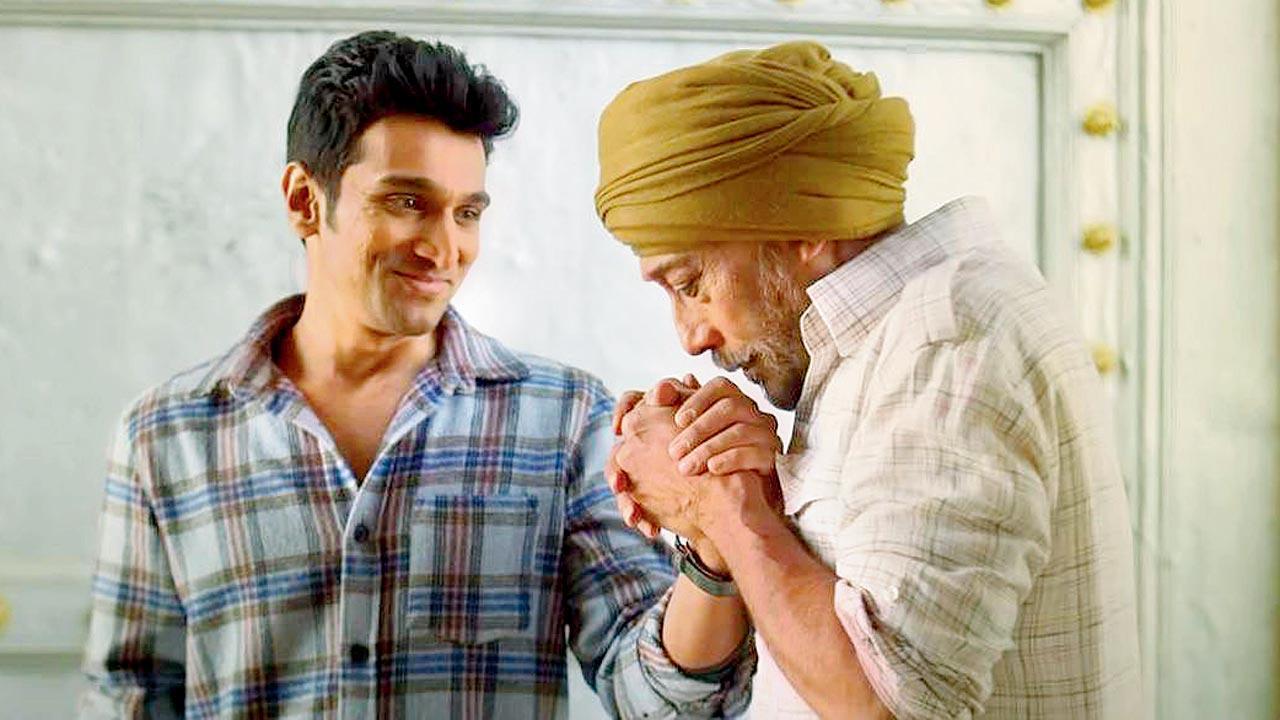 A still from the film
You'd probably do a double take if told that Pratik Gandhi plays Jackie Shroff's grandfather in a film. 
Gandhi did, too, when he heard the one-line concept of 'Atithi Bhooto Bhava', his latest release. The comedy's premise — it tells the story of Gandhi's character Srikant's misadventures after he bumps into a ghost, who claims to be his grandson from his past life — had him hook, line and sinker. "I was sold when the makers told me that Jackie sir will play my grandson," laughs the actor. For him, the icing on the cake was reuniting with the senior actor after their 2018 Gujarati film, Ventilator. "It was great to meet Jackie sir again. He is a gem of a person. [He is] sweet, and cool to talk to."   
ADVERTISEMENT
Also Read: Exclusive! Pratik Gandhi: I have done small stand-up comedy sets on stage
The actor, who shot to pan-India fame after his stellar performance in 'Scam 1992: The Harshad Mehta Story' (2020), wants to choose projects wisely as he takes baby steps in Hindi cinema. Hardik Gajjar's directorial venture was an easy choice to make, courtesy its hilarious script. Gandhi says he follows a simple mantra, when approaching a comedy. "Less is more; that is my guru mantra. I believe you should know when to stop, be it in comedy or any other genre." The actor, who plays a Maharashtrian character in the ZEE5 movie, had to brush up on the language. "Marathi is my character's first language. His reactions needed to have that fluency, and I strived to achieve that. This will help me in my next, Phule and Agni." Are you looking forward to Bigg Boss?