Actor Nikhil Bhambri has been seen in super successful shows such as 'Puncchbeat' season 1 & 2, 'Black Widows', and 'Who is Your Daddy' met and shared words of wisdom with his acting idol Priyanka Chopra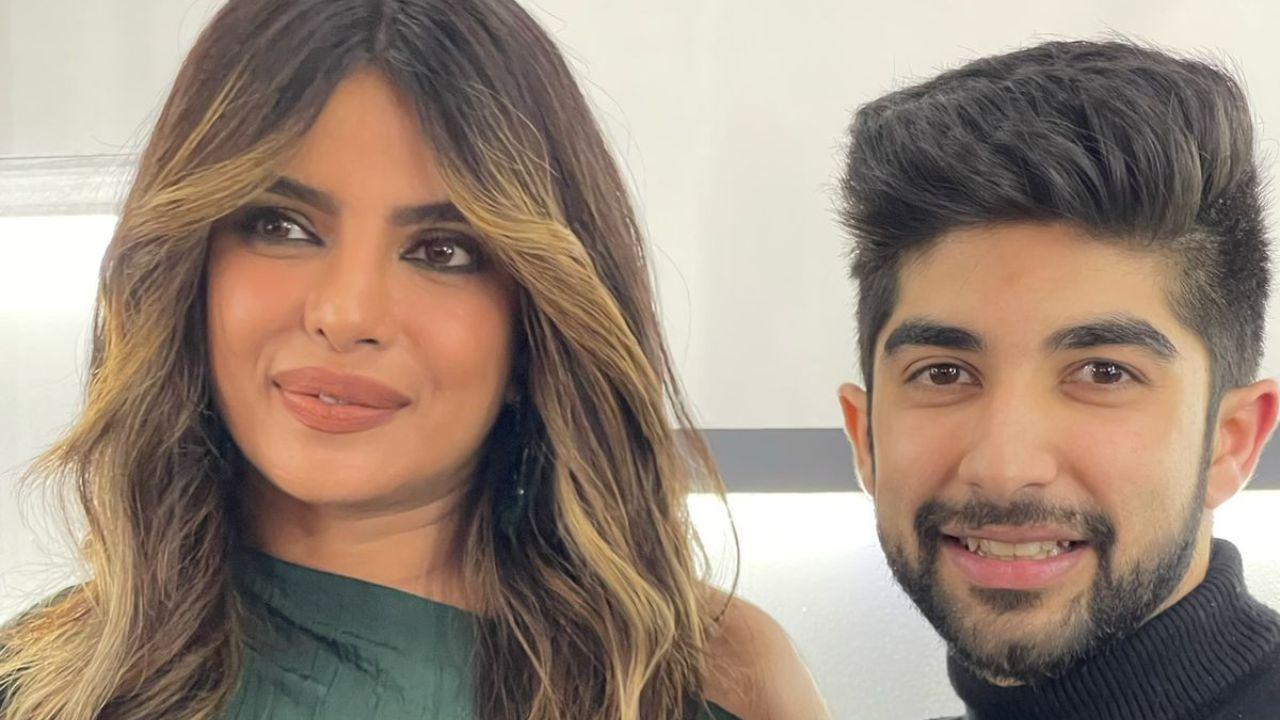 Pic Courtesy: PR
On Priyanka Chopra's recent visit to India, she took out time and met actor Nikhil Bhambri in Mumbai. Priyanka and Nikhil spent some time together and when Priyanka noticed Nikhil's hair and instantly complimented it. Sharing his experience and reciprocating the love and compliments Nikhil excerpts, "She was so raw genuine and very organic in the way she was. She was herself and it didn't feel like she had to behave like she was a really big star. She was extremely grounded. And she really did like my hair and complimented me saying you have really nice and dense hair and I like how you style them. Can't wait for you to use Anomaly hair care".
Also Read: Something big on the way? Vivek Agnihotri, Sukumar, Abhishek Agrawal collab
ADVERTISEMENT
Nikhil also shared that he was to do a film that starred Priyanka in the lead but the makers have postponed the film. However, Nikhil says he is still looking forward eagerly to working on the project with her. Adding to this Nikhil said, "I have watched all the films of Priyanka Chopra ever since I decided to become an actor, and to have your idol compliment you were really an awe moment for me. PC is making our industry proud every day – I aspire to be an actor with many shades just like her. I really hope we get to work on something soon so I can learn from her in person as she has got this energy which is naturally very grounding and I am positive that we will work on something soon."
Also Read: Boney Kapoor on why Janhvi Kapoor's 'Mili' took the theatre route
Nikhil will soon be seen in an OTT web show and will soon share the deets. Has Bigg Boss 16 lived up to your expectations?