Filmmaker Rakesh Roshan on son Hrithik, the debacle of 'Mohenjo Daro' and bringing back India's most successful super-hero franchise with 'Krrish 4'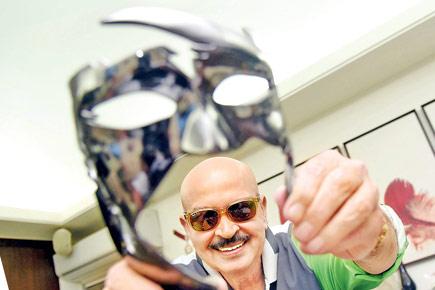 Rakesh Roshan at his office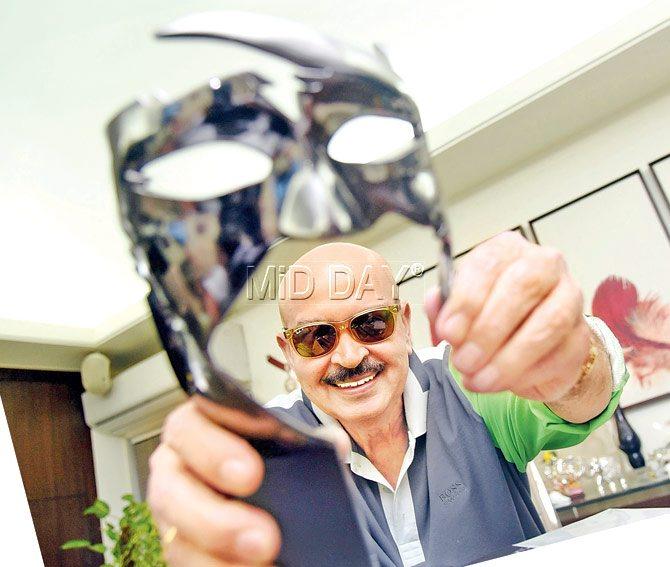 Rakesh Roshan at his office. Pic/Sameer Markande
You took many by surprise by announcing 'Krrish 4'.
It was on my mind. And when my wife (Pinkie) showed me a Ganpati idol as superhero Krissh, I felt it was an auspicious moment to announce it; people still believe in Krrish's power, even after so many years.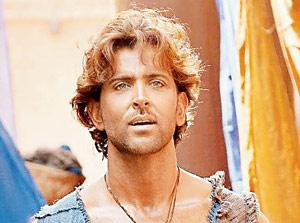 Several Hollywood films deal with superheroes. Can Krrish match up?
We can't match their scale and budget. But Krrish will strike an emotional chord with the audience. That's what ultimately matters. Their films may be technically brilliant, but don't touch the soul.
You decided to avert Krissh 4 clashing with Aanand L Rai's Shah Rukh Khan-starrer for X'mas, 2018, yet are sticking to the Republic Day 2017 clash with SRK's 'Raees'.
That's because I wasn't aware (of Aanand L Rai's SRK-starrer's release date). As soon as I was told, I decided to avert the clash. I have just announced Krrish and am yet to begin work. I announced 'Kaabil' first, so I am sticking to it. I am superstitious. I moved the release date of 'King Uncle' (1993) due to a family wedding. The film didn't do well. Ever since, I believe that if I change the date, things may not work out. Even during 'Kaho Naa... Pyaar Hai', I was told to do a rethink. There were big films lined up before and after, I stuck to the date.
But box-office clashes prove to be a deterrent in raking in the moolah.
Yes, they eat into each other's profits. But the good film does well. Kaabil is the love story of a visually impaired boy and girl. It is set in Mumbai. You'll see director Sanjay Gupta in a new light. He has done better than I had expected.
Then why not budge, rather than clash?
It becomes an ego issue and then no one wants to budge.
As a father, what would you say about Hrithik's recent share of controversies?
I know the truth, and Hrithik is right.
Do you feel the negativity around 'Mohenjo Daro' sealed the film's fate?
Though director Ashutosh Gowariker had a vision, what did not work were the last 20 minutes of the film. The VFX failed it, things appeared tacky. The last few reels of a film always stays in the audience's mind, and that's where the film did not work.
Most industry folk showed support to Akshay's Rustom, which clashed with Mohenjo Daro. Do you think Hrithik was sidelined because of his personal turmoil?
What happens in an actor's personal life doesn't impact a film. A good film will do well. Rustom was a good film. In the industry, anyone can side with anyone. Every family has their share of ups and downs, but as we are part of the industry, our turmoil gets highlighted. I know my son, and he has done no wrong. I stand by him.
There has been recent buzz about turmoil in your personal life too and your leanings towards a life coach and gurus.
We are a close-knit family and I can tell you how to stay married for over four decades. I do not need anyone to tell me about it!