Not keen to do out-and-out scary films, Rakul says she gave her nod to Boo as she wanted to explore the horror-comedy genre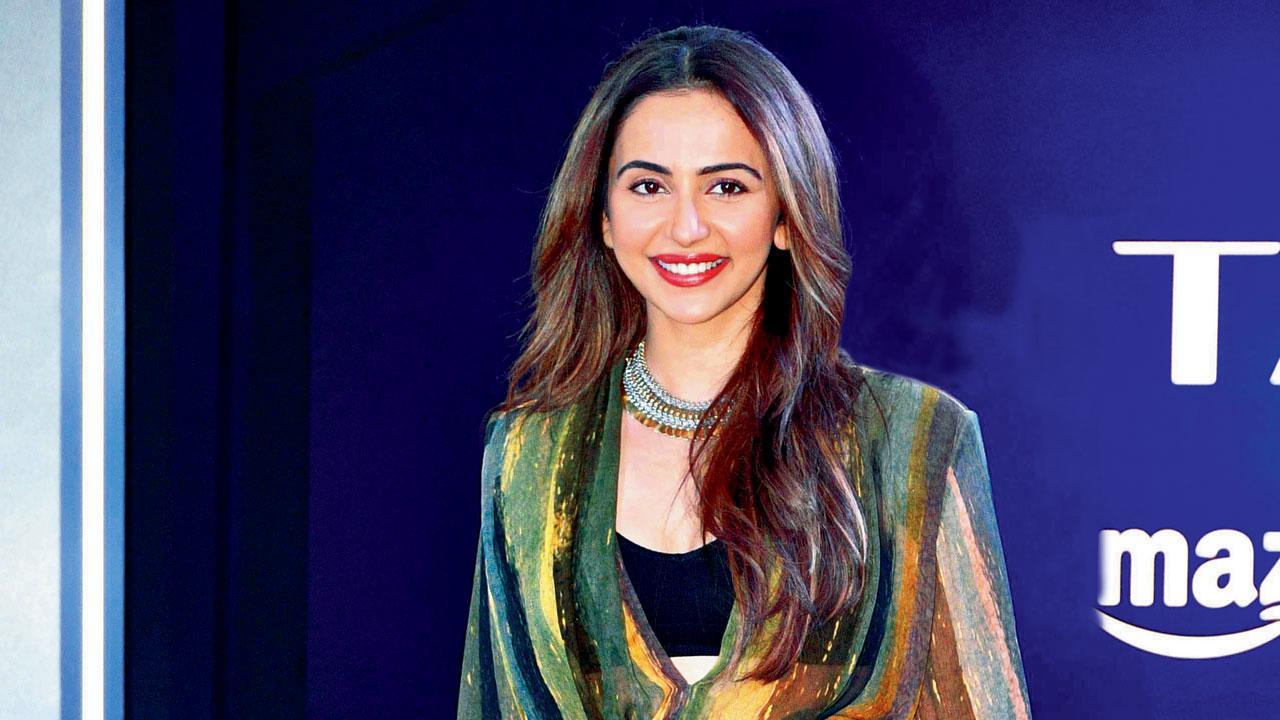 Rakul Preet Singh
Though extensive, Rakul Preet Singh's filmography lacked a horror film. With Boo, she got the perfect opportunity to try her hand at the genre. The actor says director AL Vijay approached her for the Tamil-Telugu offering during the 2020 lockdown. "He had created a concept-based, psychological horror-comedy that would be shot from start-to-finish in a house [in Hyderabad]. It was an experimental script," recounts Singh.
The Hindi version of the bilingual drops on JioCinema today. Also starring Vishwak Sen and Nivetha Pethuraj, it revolves around Singh's character Kiara whose Halloween celebration with her friends turns spooky when spine-chilling events start taking place, as they read a book on supernatural occurrences. While shooting for the spook fest was a different ballgame compared to her previous offerings, Singh says her first brush with the genre was a riot, as the story had comic elements to it. 
ADVERTISEMENT
"I always wanted to explore the genre of horror comedies. It was exciting as there are multiple stories intertwined, and they take place over one night." So, is she keen to do an out-and-out horror film next? Not really, says the actor, explaining, "I [prefer] horror-comedies over a pure [scary] film. If another good horror-comedy script comes my way, I'll do it."
As a viewer, Singh enjoys watching scary films, relishing the thrills and jump scares. "I have watched Paranormal Activity, and The Exorcist [1973]. I was never a scared child, and the fearlessness comes from being a fauji's daughter. Thankfully, I have not experienced any supernatural events, and I'd like to keep it that way," she grins.