Here's a list of five recent biopics based on the lives of popular personalities, while we eagerly await for Ramalinga Raju's biopic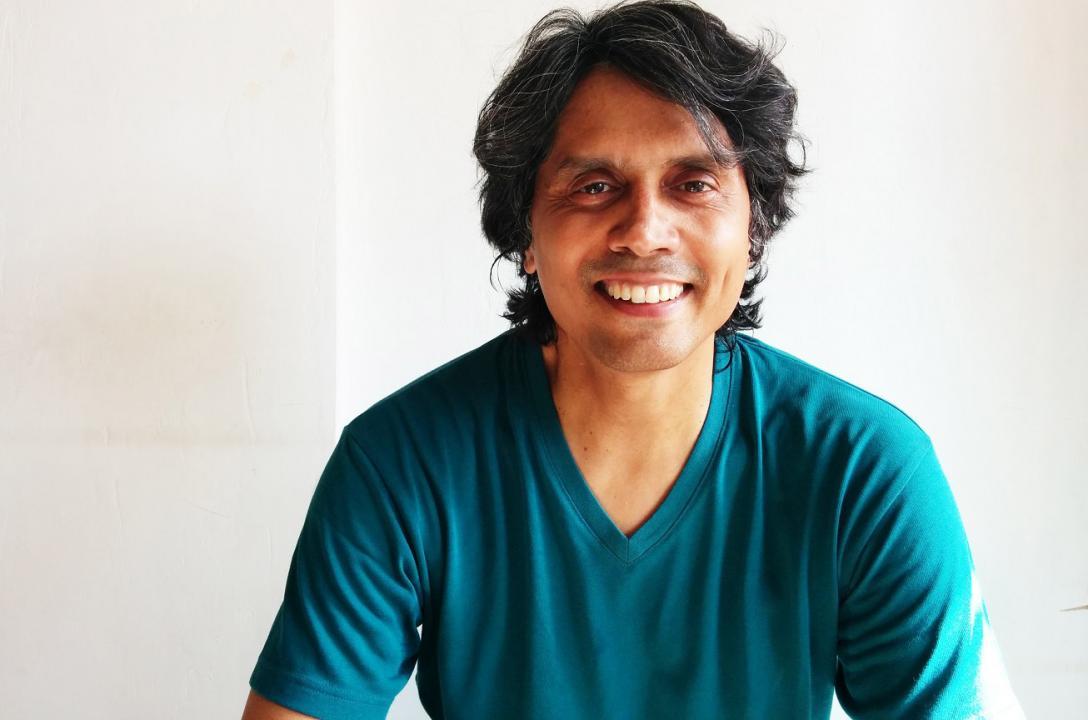 Nagesh Kukunoor to direct series on Ramalinga Raju (Photo/PR)
A biopic is one amongst most-watched genres in the field of entertainment. Well, you wouldn't like to watch a film based on a popular personality? Audiences are intrigued by biopics and have always loved to get insights into the lives of people, especially those who have made headlines. One such personality is Ramalinga Raju whose life has been captured in Kingshuk Nag's book 'The Double Life of Ramalinga Raju' published in 2009. Applause Entertainment recently announced the adaption of the book into a thrilling series capturing the life of the former CEO of Satyam Computer Services. The story of Ramalinga Raju's unbridled ambition will surely make for an engaging tale as it focuses on his endeavour to make Satyam Computer Services, the most successful IT company in India eventually leading to its sudden collapse.
While cinema lovers are already thrilled for the biopic, here is a look at five must-watch biopics, which are available for us to enjoy the electrifying lives of the personalities they are based on.
Being Serena
This documentary gives us a look at how tennis legend Serena Williams takes on pregnancy and motherhood while still being the most dominant player on the court.

Being Serena Poster (Photo Courtesy/PR)
Being Serena gives us unprecedented access to Williams during her pregnancy, new motherhood, and marriage while documenting her journey back to supremacy on the court. The first-person show dives into her challenging career, day to day life and growing role as a businesswoman and investor in the realms of tech, fashion, wellness, and philanthropy.
Where to watch: Discovery+
Soorarai Pottru
Suriya starrer Soorarai Pottru, running for Oscars is partly inspired by events from the life of Simply Fly Deccan founder G. R. Gopinath. It tells the story of Nedumaaran Rajangam known to his friends as Maara, a son of a teacher, who sets out to make the common man fly and takes on the most capital intensive industry in the world with the help of his friends, family and sheer will power.

Soorarai Pottru Poster (Photo Courtesy/PR)
This tale is rarest of its kind, has a lot of inspirations for intake. This drama film is directed by Sudha Kongara and produced by Suriya and Guneet Monga. Soorarai Pottru is conceptualised and written by Kongara and starred Suriya, Paresh Rawal, and Aparna Balamurali alongside Urvashi, Mohan Babu, and Karunas amongst others in supporting roles.
Where to watch: Amazon Prime Video.
Scam 1992 – The Harshad Mehta Story
Produced by Applause Entertainment, Scam 1992 is based on the book 'The Scam'. The series revolves around Harshad Mehta and his journey as he experiences the highest of the highs and lowest of the lows of being a well-known stockbroker in Bombay.

Scam 1992 - The Harshad Mehta Story Poster (Photo Courtesy/PR)
Set in the '80s and '90s, this series captures the true meaning of what it's like to have it all, and then lose it all too, within the blink of an eye. He was labelled as 'The Big Bull' as to begin the bull run of the stock market only to end in a massive crash, costing thousands of people their lives, money, and other means of sustainability.
Where to watch: SonyLiv
What Killed Maradona
The show narrates how a long battle with addiction took its toll on football legend Maradona's health.
The Argentinian great was a genius on the field but lived a life marred by struggles. An inspiring journey from the slums of Buenos Aires to winning a World Cup for Argentina. 'What killed Maradona', a documentary, that takes us into the life of one off the greatest footballers to have played and how his life away from the ball and how his addictive demons impacted his performance, career, and health.
Where to watch: Discovery+
Shakuntala Devi
Vidya Balan's award-winning performance compliments the story of Shakuntala Devi, one amongst the biggest mathematicians born on Indian land. Directed by Anu Menon, the film stars Vidya Balan and Sanya Malhotra in the lead roles and is an extraordinary story of Shakuntala Devi, the world-renowned mathematician who lived her life on her terms.

Shakuntala Devi Poster (Photo Courtesy/PR)
While the film pays tribute to her genius mind as a mathematician, it also humanizes her as a woman and mother, in trying to capture her indomitable spirit. Told through the lens of her relationship with her daughter Anu, the film highlights their very different struggles and aspirations.
Where to watch: Amazon Prime Video.