In a heartwarming revelation, Raveena Tandon opens up about how she's raising her daughter Rasha Thandani to be financially independent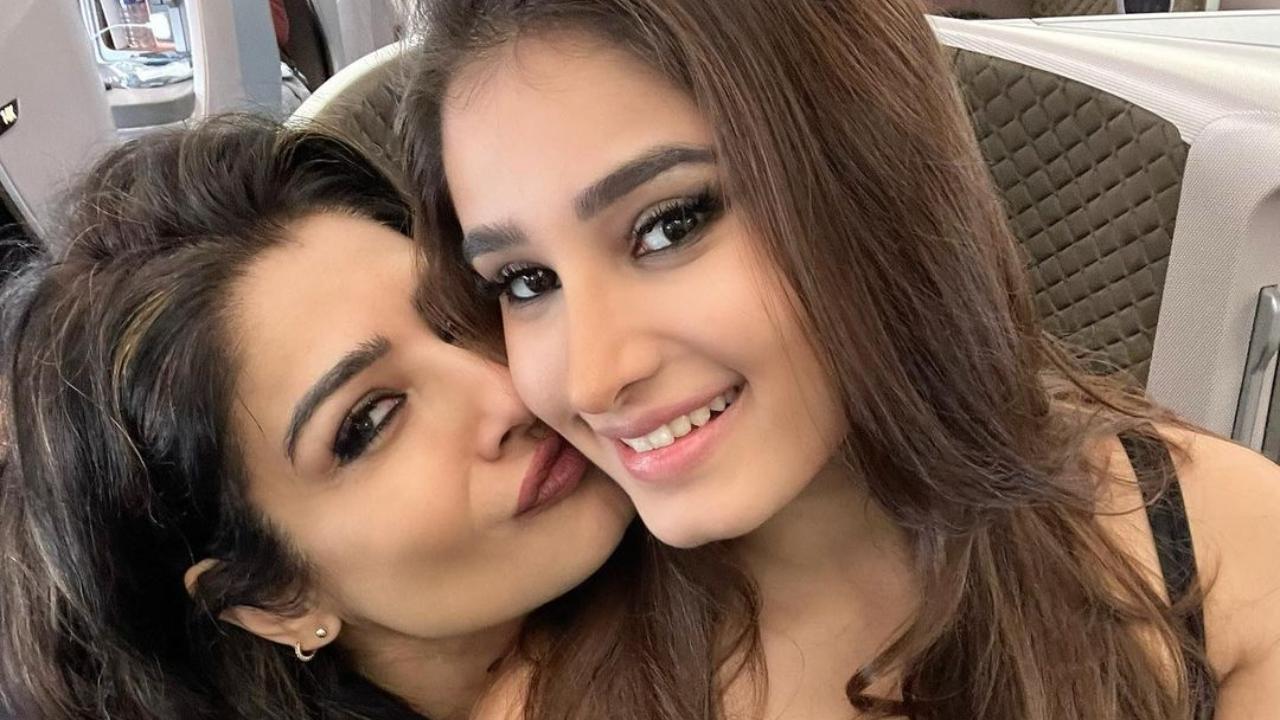 Source/Instagram
Listen to this article
Raveena Tandon reveals daughter Rasha Thadani can 'get a job somewhere' if acting 'doesnt work for her'
x
In Bollywood, star kids have always been the cynosure of all eyes, and Rasha Thandani, the stunning daughter of the iconic Raveena Tandon, is no exception. With a social media presence that could rival seasoned celebrities, Rasha has captivated audiences and fans alike, making her one of the most beloved star kids in the industry.
Beyond her individual charm, Rasha's social media presence serves as a testament to the incredible bond between mother and daughter. Raveena Tandon, the Laadla actress herself, is a doting mother who has passed on her charisma and love for the limelight to her daughter. Rasha's posts often feature moments with her mother, and these glimpses into their relationship are heartwarming.
ADVERTISEMENT
 

 

View this post on Instagram

 
The excitement surrounding Rasha doesn't stop at her Instagram feed. She is all set to follow in her mother's illustrious footsteps by making her Bollywood debut. The industry buzz suggests that Rasha will grace the silver screen in Abhishek Kapoor's next venture. What's even more intriguing is her co-star, Aaman Devgan, who happens to be none other than Ajay Devgn's nephew.
In a recent interview with Lehren Retro, Raveena Tandon emphasized the paramount importance of financial independence. Drawing from her own life experiences, she revealed that she has never relied on her family for financial support since the tender age of 16. Her journey is a testament to self-sufficiency and resilience.
Raveena spoke candidly about her financial journey, saying, "Even with Anil, I can proudly say that I've never asked him for money, although honestly, as far as investments go, it was always Dad who took care earlier, because I'd be working all the time, and I didn't want to bother myself with all that. And later, Anil has always helped me in handling my finances."
Raveena's commitment to financial independence doesn't end with her. She passionately advocates for it, even among her own family. She believes that it is a vital virtue for everyone to stand on their own feet.
Applying this principle to her kids, Rasha and Ranbir, Raveena affirmed, "Of course. Rasha is continuing her education, whether it works for her or doesn't work for her, it's her passion, it's her love, it's her dedication, and she loves it. Tomorrow, god forbid, if something doesn't work for her, she's independent enough to stand on her own feet and probably get a job somewhere."
As Rasha prepares to step into the world of Bollywood, she carries with her not just the legacy of her mother but also the values of financial independence and self-reliance. With guidance from Abhishek Kapoor, she and Aaman Devgan are set to embark on an exciting journey into the world of cinema, where their talent and determination are sure to shine.
"Exciting news! Mid-day is now on WhatsApp Channels

Subscribe today by clicking the link and stay updated with the latest news!"
Click here!