One half of the music duo Sachin-Jigar, Sachin Sanghvi, on composing the songs for Abhishek Bachchan's Dasvi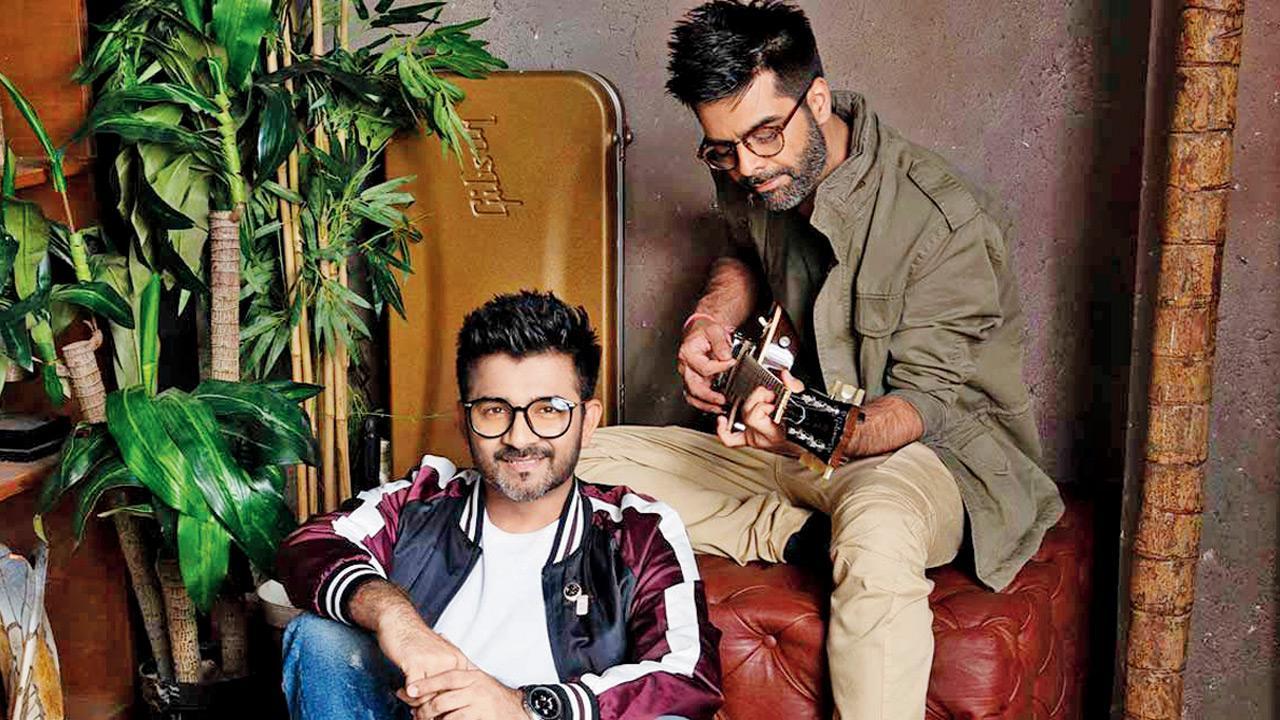 Sachin-Jigar
Until a few years ago, Sachin-Jigar appeared to have become for music composers what Akshay Kumar has been for actors — a name associated with every other movie that hits the screen. The duo that tackled 11 films in 2017, admits to have learnt to say 'no' more often than they would. What remains a staple on their resume, however, is a Dinesh Vijan-offering. In this interview, Sachin Sanghvi, talking on behalf of the duo,  discusses working on Abhishek Bachchan's Dasvi.
Edited excerpts from the interview:
Considering the number of films you've done with Vijan, what does an on-boarding session for a new movie look like, now. What is the winning recipe that you have cracked with him?
He trusts our talent, and we trust his instincts. We adopt a process of elimination and selection of tunes [suitable for the film]. When you trust the process, [you] can work together successfully. What touches our heart has been able to touch people's hearts as well. 
What was different about working on a comedy, especially with an actor like Abhishek, who has phenomenal comic timing?
When you're trying to serve a character, you serve the  genre. Abhishek does have amazing comic timing, but he is an intense actor. Behind the camera, he is fun-loving. But as soon as he is before the camera, he transforms. And that makes [us] transform too. The film's music justifies his character's transformation. Tushar [Jalota, director] has great taste [in music], so, it was a team effort. 
Can you take us through the songs of the film?
There are four songs, each of which comes at a turning point. Macha is a fun-loving number. It has an 'I-care-two-hoots' kind of vibe. It has been sung by Mika paaji [Singh], and penned by Amitabh Bhattacharya, who, we know, can create magic with his words. Ghani  trip is a song that is worth discovering. It has been written by Ashish Pandit. I hope it holds true for every listener, regardless of which trip he is on. It is a quirky one. Nakhralu is a delicate song [about] being pampered. The last one, Hain thaan liya, is most dear to me because it is about putting in effort. Success and wishful thinking are only differentiated by the first attempt. It's a beautiful song. Along with Sukhwinder [Singh], my daughter Tanishkaa has also sung it. She is our lucky charm. 
What has been the biggest learning for you in the last two years?
Listeners are listening to the whole world with a single annual subscription. That has led to the growth of music. We are proud to have been able to deliver to varied sections. How does one define Bollywood music? Anything palatable is Bollywood. If things as diverse as Badshah's music, and that of legends like Lata Mangeshkar can [fall under the same umbrella], it's tough to define this canvas. We feel lucky to have been able to work on different films. We are glad to have [been appointed for entire albums]. Look at all the great albums [and you'll notice that] each is a one-team show. The multi-composer format works for popcorn films. For an album to make a place on a playlist forever, it must be the work of one team alone.