With his daughter Sara Ali Khan foraying into films with debut 'Kedarnath', Saif Ali Khan says he's concerned that Bollywood can be harsh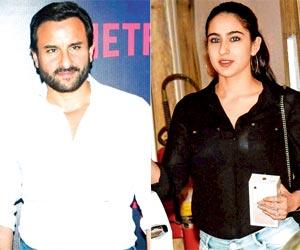 In a family of artistes, it was not surprising when Saif Ali Khan's daughter Sara expressed her desire to become an actor. The youngster is currently shooting for her debut film Kedarnath in Uttarakhand, which sees her opposite Sushant Singh Rajput and is being helmed by Abhishek Kapoor. As she takes baby steps into Bollywood, Khan, on his part, is understandably anxious.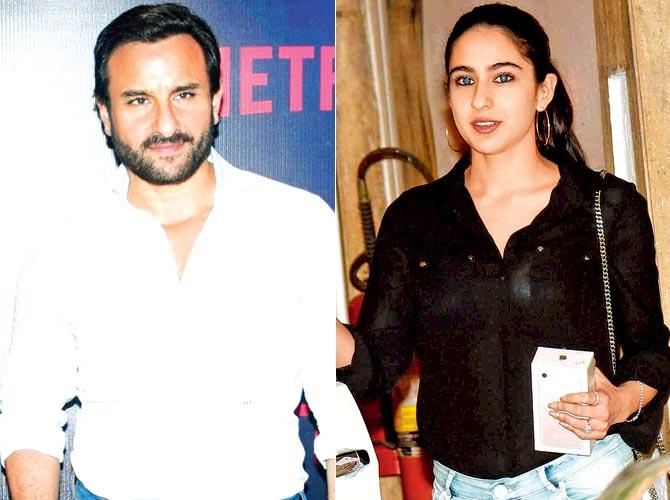 Saif Ali Khan and daughter Sara
"I am concerned for her, which is pretty normal for any father. But, I wouldn't say I am nervous because I am not living vicariously through her," begins Khan. The actor has wisened up in his over-two-decade-long journey in the industry. As someone who has seen Bollywood from the inside, he knows that the industry can be a harsh place. "What worries me is the kind of relationships she is going to have. Or for that matter, how she will deal with failure — will she get upset and cry about them? These are things that niggle at me."
View Photos: These Young Daughters Of Bollywood Stars Look Gorgeous!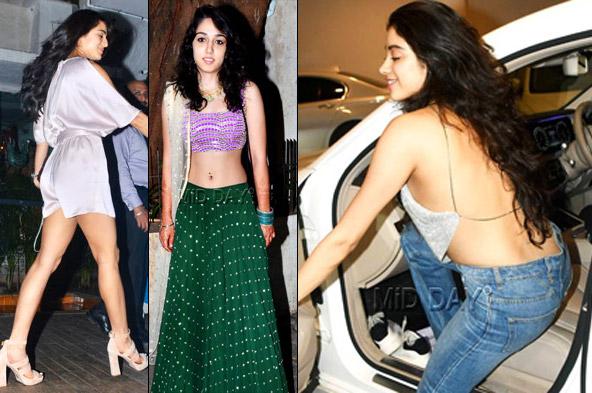 However, Saif Ali Khan insists that Sara Ali Khan has already displayed a strong sense of independence by choosing her maiden venture without his guidance. "She simply came to me and told me that she is doing Kedarnath. We never discussed the script in detail, as I don't think my opinion matters. Since it is her independent decision, she is happy to either fly with it or go down with it."
Ask him if he has any advice for her and he says, "I'm happy Sara is doing something she is passionate about. The only thing I have told her is to stay true to her job as an artiste. But Kareena [Kapoor Khan] pointed out that I started taking interest in my work only recently and found my way. I hope she too finds her way."
View Photos: SRK, Wife Gauri, Aamir Khan At Ranbir Kapoor's Birthday Bash