As promised yesterday, veteran actress Saira Banu shared another amusing anecdote related to Dev Anand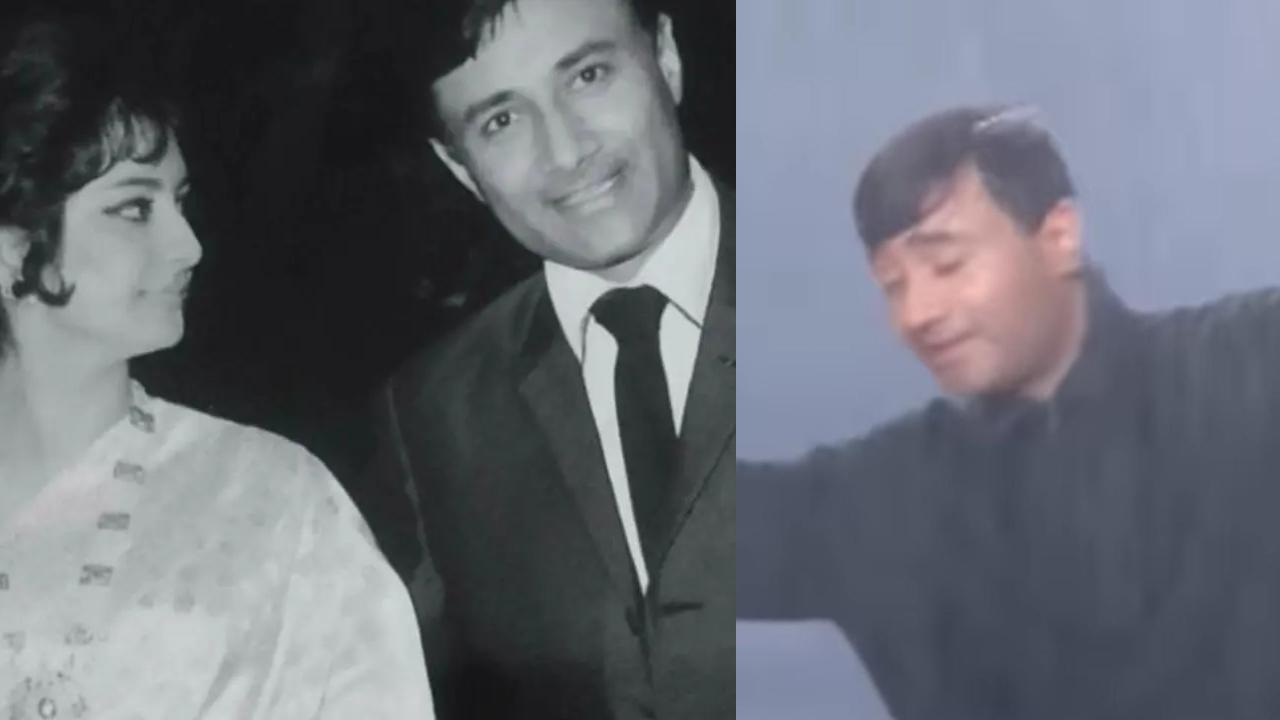 Pic/Instagram
Listen to this article
Saira Banu recalls time when Dev Anand played along with crowd who mistook him for Shammi Kapoor
x
Dev Anand was a prolific actor who was beloved by the masses. The star shone brightly throughout a career that began before Independence and continued into the second decade of the 21st century. He is best known for films like 'Guide,' 'Jewel Thief,' 'Johny Mera Naam,' and 'Hare Rama Hare Krishna.'
On his centenary yesterday, Saira Banu Khan took to social media to sing his praises and celebrate him. Saira Banu, while posting multiple memories with Dev Saab, wrote a lengthy letter, and she concluded it with, 'Now, there's another funny incident with Dev Saab that I will write about tomorrow,' and as promised, the veteran actress shared another amusing anecdote.
ADVERTISEMENT
While sharing multiple videos, the actress wrote, "I had mentioned yesterday that I will be sharing an incident with Dev Saab today, this is a rather funny one. We were shooting in a small, dingy boat in the middle of the sea, Dev Saab was getting uncomfortable with the swinging boat and once he toppled out of the boat and fell right into the sea water. At that time I had this terrible habit of giggling and laughing uncontrollably for minutes together. We pulled him out of the water into the dingy boat and my laughter wouldn't stop. Dev Saab for the first time looked so angrily at me that I could've frozen!"
 

 

View this post on Instagram

 
She continued and shared another incident where the crowd mistook Dev Anand for Shammi Kapoor. Saira Banu wrote, "Another incident happened at Baalbek, Lebanon where I was singing a song in the resplendent ruins and a huge crowd of foreigners gathered around to watch the shoot.
Apparently "JUNGLEE" had been popularly released over there and the crowd was shouting out to us "SHAMMI KAPOOR…….SHAMMI KAPOOR" Oh God- --- they had mistaken Dev Saab for Shammi Kapoor. Just imagine the big-heartedness of Dev Saab that he played around to them, waving his hands, smiling at them and saying Yes…Yes…..Hello…..Hello. I am Shammi Kapoor. How big hearted he was."
Further in her note, she wrote, "All along this outdoor trip Dev Saab was busy writing his script for "PREM PUJARI" which he was going to direct for himself. Every day he narrated what he wrote brimming with pride and happiness "Saira….. You have to do this film with me". And as we shot throughout Europe, Dev Saab fixed Rome as the point where he would wind up the script and Dev Saab determined that Naseemji and I would go out in Rome and have dinner to celebrate. We did exactly that.
Back home again on the sets of 'PYAR MOHABBAT' where we had to show a storm happening on the ship in the same shooting, the set was tilted to such extreme levels that Dev Saab and I both crashed through sheer Twelve Feet glass windows and were cut up badly. By the grace of God, we got away lightly."
"These were some memories of many with Dev Saab," the actress concluded.
"Exciting news! Mid-day is now on WhatsApp Channels

Subscribe today by clicking the link and stay updated with the latest news!"
Click here!