Salman Khan's highly anticipated film 'Bajrangi Bhaijaan' teaser released at 7:58 PM, Thursday on Twitter for fans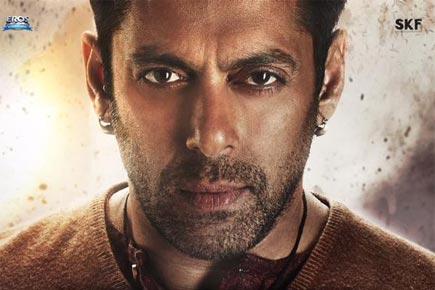 Bajrangi Bhaijaan poster
Salman Khan's highly anticipated film 'Bajrangi Bhaijaan' teaser released at 7:58 PM, Thursday on a social networking platform for fans.
Watch the trailer here...
Salman Khan took to Twitter to thank his fans for the overwhelming response to the first look and also released the first poster of 'Bajrangi Bhaijaan', which revealed that the trailer will release on Thursday on a leading entertainment network's channels.
Director Kabir Khan on Wednesday night showed the teaser of his upcoming Salman Khan-starrer 'Bajrangi Bhaijaan' to 50 select fans in Mumbai.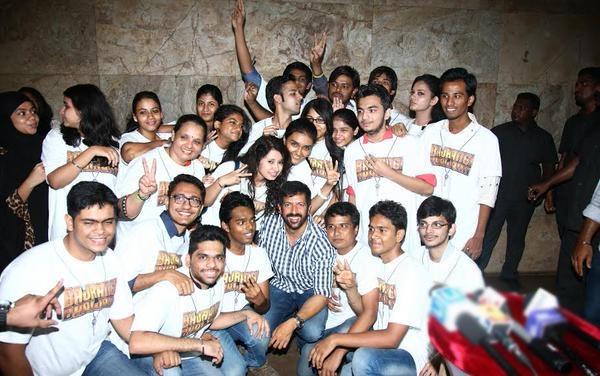 Kabir Khan with fans at the Bajrangi Bhaijaan teaser preview in Mumbai. Picture courtesy Kabir Khan's Twitter account
We had an exciting morning... showed the #BajrangiBhaijaan teaser promo to the 50 selected fans," Kabir Khan posted on Twitter alongside a photo with the group of fans.
On Tuesday, Shah Rukh Khan revealed a photo of Salman Khan in 'Bajrangi Bhaijaan' on Twitter which was also tweeted by Aamir Khan later.
Salman, 49, took to Twitter to say that he was touched by SRK and Aamir's gesture. "Thanking sharukh an amir for the 1st look of bajrangi bhaijaan. V touched n extremely happy. God's give them n thr fans all the happiness (sic)," Salman Khan tweeted.
The film which also stars Kareena Kapoor Khan and Nawazuddin Siddiqui is set to release on EID 2015.