Several film folk came together for actress-director-writer Vandana Sajnani's short film, 'Caught In The Web', which has been released on a video sharing website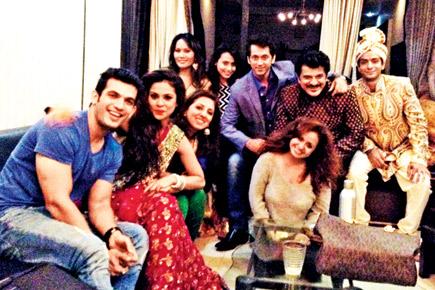 From left: Arjun Bijlani, Sana Saeed, Munisha Khatwani, Cyndy Khojol, Madhu Sajnani, Rajiv Roda, Vandana Sajnani, Rajesh Khattar and Shekhar Gill at the shoot of Caught In The Web

Several film folk came together for actress-director-writer Vandana Sajnani's short film, 'Caught In The Web', which has been released on a video sharing website.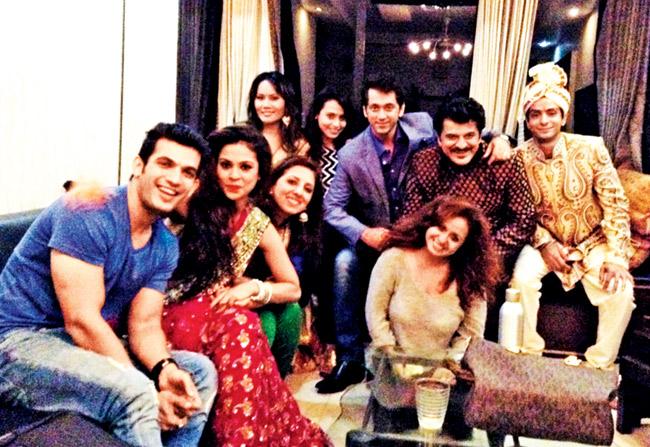 From left: Arjun Bijlani, Sana Saeed, Munisha Khatwani, Cyndy Khojol, Madhu Sajnani, Rajiv Roda, Vandana Sajnani, Rajesh Khattar and Shekhar Gill at the shoot of 'Caught In The Web'
The film about the travails of social media stars Sana Saeed (Anjali of 'Kuch Kuch Hota Hai'), Arjun Bijlani, Munisha Khatwani and Vandana's actor husband Rajesh Khattar among others. Shibani Kashyap has rendered a song for the film. Vandana, who has penned a script for Bollywood, planned the small film before taking the big screen leap.