The plot of 'Vadh' revolves around the harrowing journey of aging parents and the difficulties they face when their son abandons them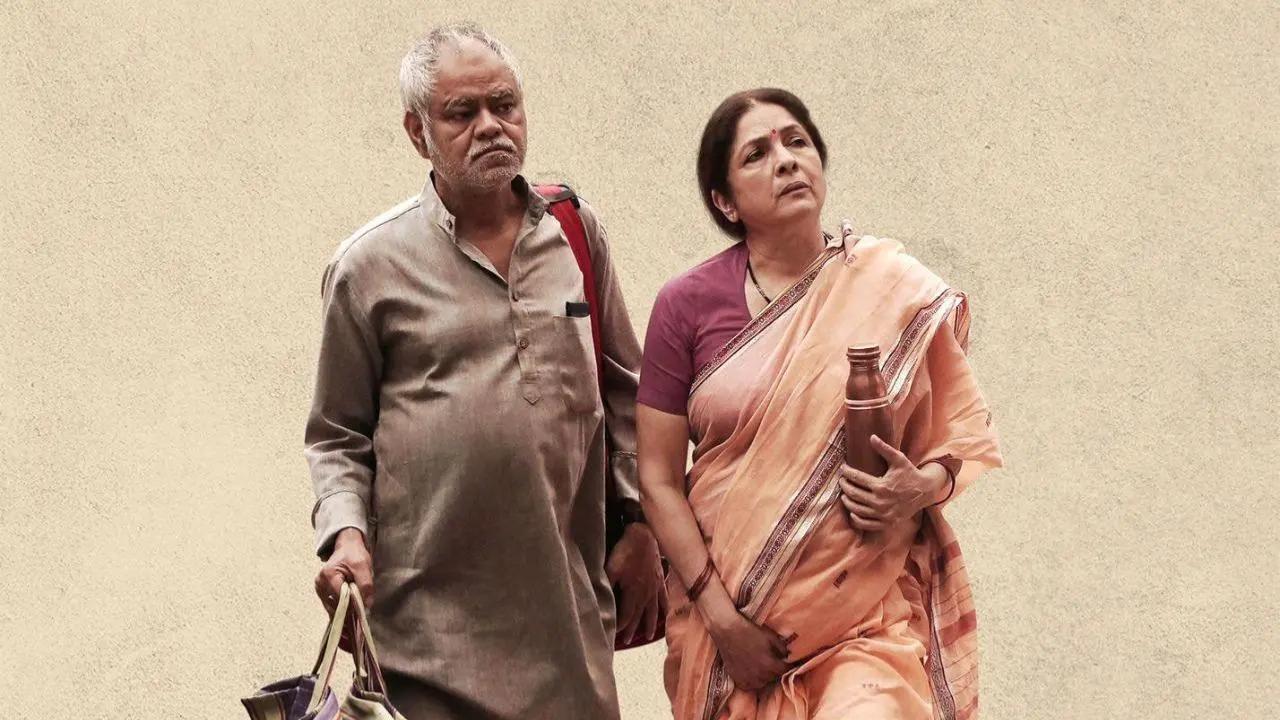 Still from Vadh
Sanjay Mishra and Neena Gupta's critically acclaimed 'Vadh' is currently trending as no. 1 on Netflix. The audience is loving each and every part of the film, especially the 'suspense' which kept them on the edge of their seats throughout their binge. With India's two most talented veterans delivering a spine-chilling performance and entertaining viewers throughout, VADH has made it to the most-watched film on Netflix. The audience is loving both actors and is heaping praises for their performances. 
This is the first time in Indian movie history that a thriller like 'Vadh' has been made. The picture is currently being lauded by everyone, including the nation's esteemed reviewers. In fact, 'Vadh' has a 9.1 rating on IMDb. Furthermore, Sanjay Mishra, who plays a never-before-seen avatar in the film, gives a fantastic performance, while Neena Gupta gracefully plays the role of a humble housewife whose life revolves around her husband and son.
ADVERTISEMENT
Earlier, Neena Gupta had shared a BTS video from the film. In the video, Neena and Sanjay were seen sharing anecdotes from their early times and from the days of their shoot. Talking about the same, Neena said "The main reason why I wanted to do Vadh was to work with Sanjay Mishra.  While talking about chemistry, she added, "If your co-actor is good, chemistry comes itself".
Sanjay Mishra added, "We both are from the same institute which is NSD. Neena Ji is my senior. When I saw Neena Gupta for the first time during an occasion, I fell in the bushes as I stared at her. She has played the role of my wife and I couldn't ever call her 'Tum', I only called her 'Aap'".
The plot of 'Vadh' revolves around the harrowing journey of aging parents and the difficulties they face when their son abandons them. While we have seen Sanjay Mishra play multiple roles in his career, this is for the first time we will see him go all menace. 'Vadh' is written and directed by Jaspal Singh Sandhu and Rajeev Barnwal. The film is presented by Luv Films' Luv Ranjan and Ankur Garg and produced by J Studio and Next Level Productions.
Also Read: Neena Gupta slams stranger for taking picture without asking her