The plot of 'Vadh' centres on the harrowing journey of parents who are turning older and the struggles they experience when their son abandons them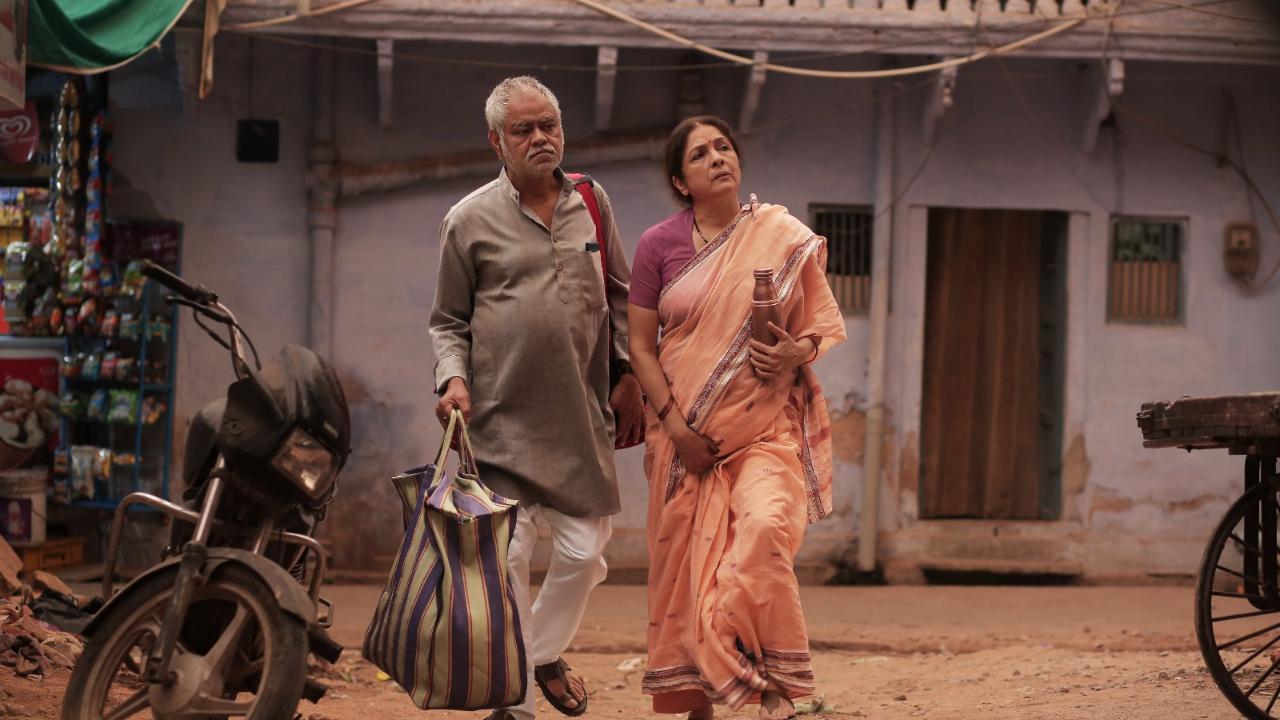 Vadh still
'Vadh' was the most loved film by the critics last year. Sanjay Mishra and Neena Gupta's starrer thriller film 'Vadh; was released on December 9, 2022 in the theaters and captured the audience's attention with its gripping story. While the film received rave reviews from the audience and the critics, now it is all set for its OTT release, and finally, the audience will able to witness the thrill on their home screens. 
'Vadh' made a lot of chatter around the corners for the amazing performance of Sanjay Mishra and Neena Gupta which truly left everyone impressed. Now as the film has almost paved a month-long journey, it is all set to release on OTT giant Netflix on 3rd February 23, Friday. As the film is finally coming to OTT, the excitement to watch this gripping thriller is at an all-time high. 
ADVERTISEMENT
Earlier, Neena Gupta had shared a BTS video from the film. In the video, Neena and Sanjay were seen sharing anecdotes from their early times and from the days of their shoot. Talking about the same, Neena said "The main reason why I wanted to do Vadh was to work with Sanjay Mishra.  While talking about chemistry, she added, "If your co-actor is good, chemistry comes itself".
Also Read: Masaba Gupta pens note for 'gentle giant' Viv Richards, 'kind brain' stepdad Vivek Mehra
Sanjay Mishra added, "We both are from the same institute which is NSD. Neena Ji is my senior. When I saw Neena Gupta for the first time during an occasion, I fell in the bushes as I stared at her. She has played the role of my wife and I couldn't ever call her 'Tum', I only called her 'Aap'".
The plot of 'Vadh' centres on the harrowing journey of parents who are turning older and the struggles they experience when their son abandons them. While we have seen Sanjay Mishra play multiple roles in his career, this is for the first time we will see him go all menace.
'Vadh' is written and directed by Jaspal Singh Sandhu and Rajeev Barnwal. The film is presented by Luv Films' Luv Ranjan and Ankur Garg and produced by J Studios and Next Level Productions. The film was released in cinemas on 9th December 2022.