In a quick chat, Shah Rukh Khan ask if the US President-elect Donald Trump can do it in real life, why should actors not romance younger women on-screen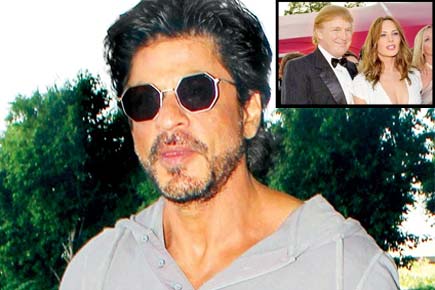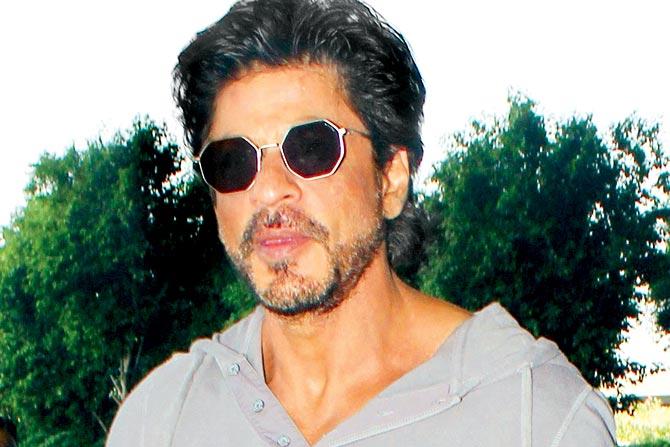 Shah Rukh Khan and Alia Bhatt
His repertoire of films is an affirmation of the fact that few can depict love as majestically as Shah Rukh Khan. Sitting across us in his plush vanity van at Mehboob studio, his humble smile reveals that he is in the know. Yet, romancing millennials exposes a generation gap that even this youth icon finds hard to bridge, he sort of confesses— speaking of his 23-year-old 'Dear Zindagi' co-star Alia Bhatt. During the interview, Alia calls her idea of romance as a 'lobster kinda love' (referring to the popular American sitcom Friends). Khan retorts, "You mean you go on dates with him and eat lobsters?" "There's no end to learning," he beams later. In a quick chat with hitlist, SRK talks about his entrepreneurial skills, and why Karan Johar is family.
Through the 25 years that you've spent in the industry, what is the most important lesson that you've learnt?
There comes a time when you realise that life takes its own course, whether you move with the tide or against it. You don't need to be fatalistic about it but ant mein sab thik hi ho jata hai. I don't know if I will ever be fully content in life, but quite early on, I had learnt not to plan much. Things go drastically wrong at times but patience is the key to keep growing.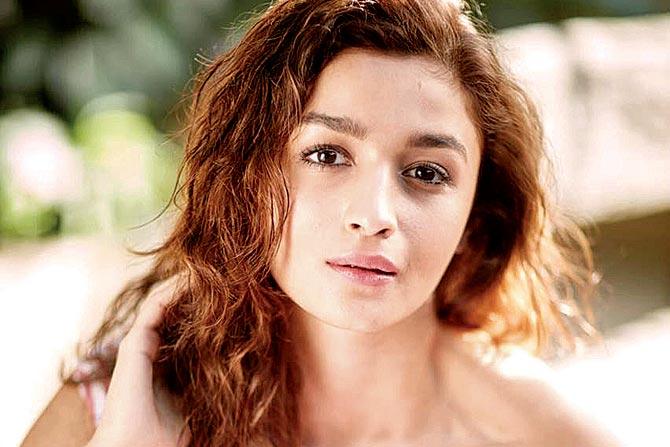 Were these the pearls of wisdom you passed on to Alia?
I told Alia that she shouldn't be scared to fail. Sometimes even the things that don't seem right for you turn out be truly magical. She is talented and can take chances. It's good to be bad. Why do we waste so much time in looking for the right thing?
The facial fuzz seems to be adding a lovely brooding hue to your personality lately...
I first kept it during 'Chak De'. Shimit (Amin, director) and Adi (Aditya Chopra) told me, 'Tu daadi uga le'. But another friend told me, 'Iss daadi mein aap bohot behuda aur badsoorat lag rahe ho', so I got rid of it. But eventually, I realised that a lot of young girls like it, so I made peace with it.
You mentor Alia in 'Dear Zindagi'. Would you ever romance an actress who is her age?
Most of the women I romance are two decades younger than me. Now I can't be romancing a 5-year-old! I think we have this taboo about age. Look at Donald Trump's wife! If the story overcomes that gap without harping on it much, that's a win. 'Dear Zindagi' too is a love story. Only it's not the typical one between a man and a woman. People could come up to me and ask kaise lagoge saath mein. Arey, jaise hai waise hi lagengey! Inshallah, when you watch the film, the age factor wouldn't play on your mind at all.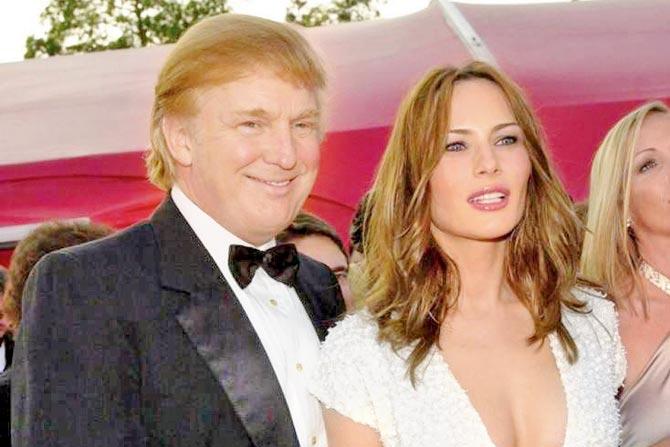 US President-elect, Donald Trump with wife Melania

After Kolkata Knight Rider having become such a successful team, do you feel you've scored as entrepreneur?
I never got into IPL as an entrepreneur. Whenever I have ventured into something, it's because I have had my heart in it. When Abhishek (Bachchan) calls me for Kabaddi matches, I go because I love sports. I don't really handle the business. If my team believes the investment is worth it, I go ahead.

Do you take calls regarding the films that your production house, Red Chillies, should take up?
There's no difference between Dharma (Karan Johar's production house) and Red Chillies except that Karan is far better equipped to produce films. But things between Karan and me aren't technical. As a matter of fact, even if Farhan Akhtar, or Ritesh Sidhwani, or Adi calls and says, 'Bhai I am doing this. Come on board,' I'm game. I don't know who puts the money or even the budget. In fact, Karan and I, we are one. We can't have business talks.