Shah Rukh and Salman Khan spoke on joining forces as their titular characters of Tiger and Pathaan and also the spy universe of YRF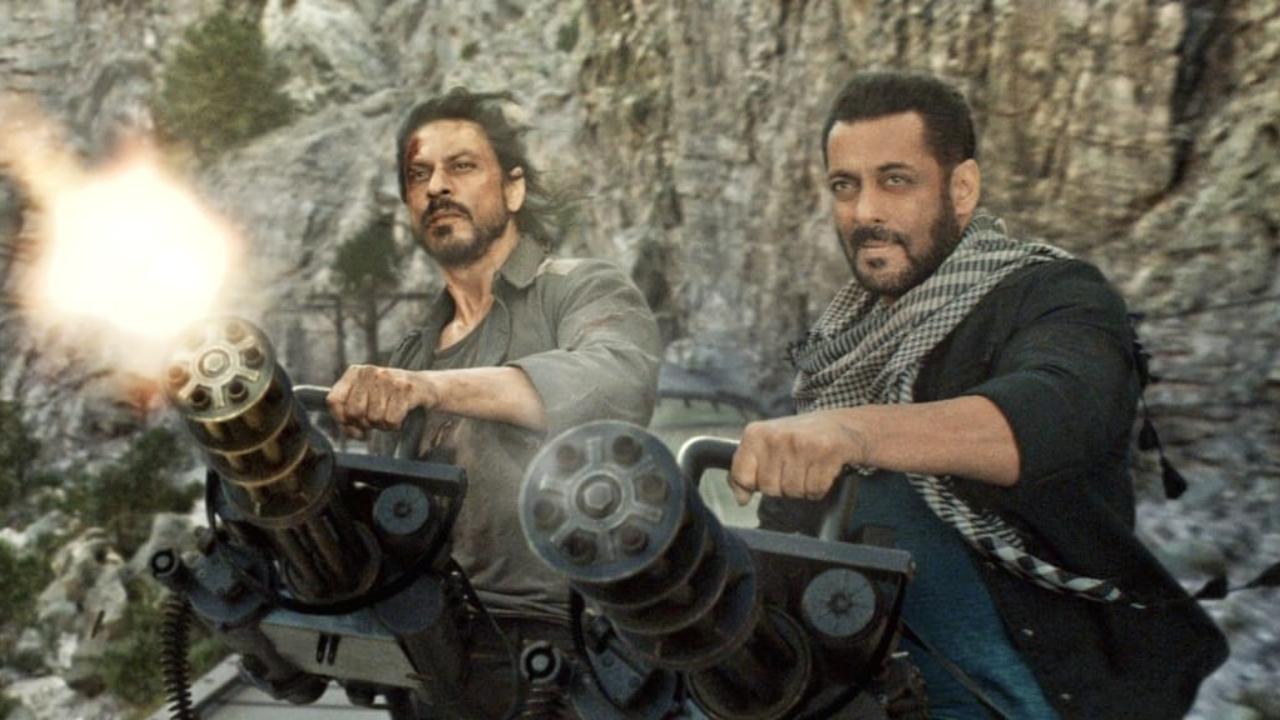 Shah Rukh Khan and Salman Khan in a still from Pathaan
Bollywood superstars Shah Rukh Khan and Salman Khan teamed up on-screen for the delight of their fans in 'Pathaan' and now the post-credit scene is turning out to be a landmark in Hindi cinema given the magnitude of their stardom and their impact on the screen.
The two actors spoke on joining forces as their titular characters of Tiger and Pathaan and also the spy universe of YRF.
Salman said: "For Shah Rukh and I to come together on the big screen, it always needed a special film and I'm glad 'Pathaan' is that film. When we did 'Karan Arjun', it was a blockbuster and now, Pathaan, which is part of YRF's Spy Universe, has also turned out to be a blockbuster. I'm aware that audiences love to see us together on screen and I'm happy that they have given us so much love in 'Pathaan'. I was floored when Adi narrated the sequence to me and told me about his vision to bring us together on screen again."
Shah Rukh Khan said, "Trust me when I say this, Salman and I have always wanted to act together but we were waiting for the right film, the right script because we both knew that there would be incredible excitement to see us on screen but we would have to deliver that promise to audiences because they love us so much. If not, they would be mighty dejected and it wouldn't work for the project. Matlab fans ka sawaal hai, choti script pe nahi chodh sakte types (Since it's for the fans the script has to be good)."
Also Read: Ask SRK: Shah Rukh Khan reacts to fan asking for Rs. 1 crore from profit after watching 'Pathaan' 5 times
Meanwhile, the film has been creating history at the box office. From the record for the highest opening day collection to the fastest Rs. 100 crore, 200 crore, and 25 crore, the film is unstoppable at the box office. Shah Rukh Khan will be seen as Pathaan once again this year in Salman Khan-starrer 'Tiger 3'. The film which also stars Katrina Kaif will be released in Diwali this year.
(With inputs from IANS)