Mid Day Online spoke exclusively with Bigg Boss 16's finalist Shiv Thakare's mother Ashatai Thakare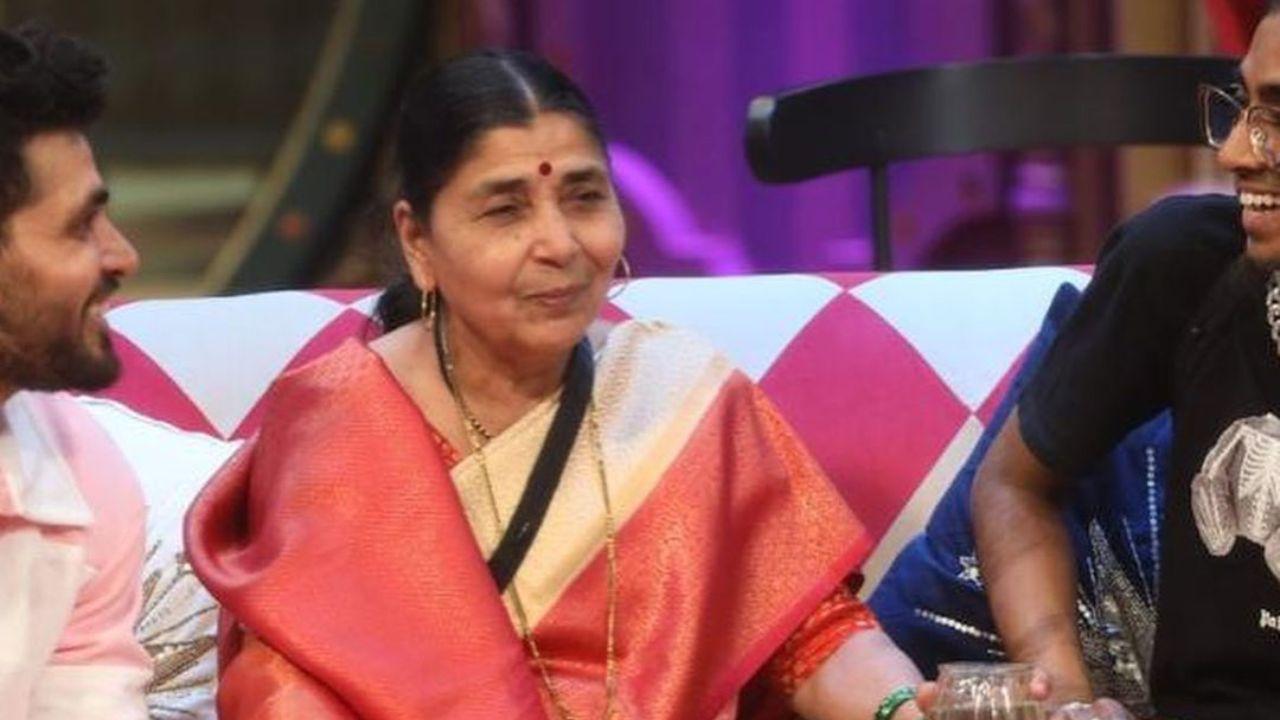 Official Instagram Account of Shiv Thakare
Your son Shiv had told in 'Roadies' that, you always lit up a 'diya' for his success whenever he enters any competition. This made even the judges of 'Roadies' very emotional. Did you light a diya when Shiv got a call for 'Bigg Boss 16'?
This 'ritual' keeps on happening in our house. The 'diya' in our house keeps on burning. His daily ritual is that, every day, after he gets up, either will light up the diya and pray to God or will directly pray to God. After that, he will bow down before the photograph of the Bigg Boss trophy and also of Salman bhai (Salman Khan)... day in and day out. That has been his daily practice.
 

 

View this post on Instagram

 
ADVERTISEMENT
Also Read: Salman Khan- Himesh Reshammiya reunite for romantic song 'Naiyo Lagda' from 'Kisi ka Bhai Kisi ki Jaan'
 

 

View this post on Instagram

 
Did you ever feel or anticipate that your son Shiv Manoharrao Uttamrao Zinguji Ganuji Thakre will one day become 'The Shiv Thakare', the national heartthrob?
(With maternal pride filling her voice) Bahut achha lagta hai. Usne hamaare saat peedi ke naam ka uddhaar kiya. Nobody bothers or remembers any of the seven generations. But, my son Shiv has got all these generations back in the limelight. (smiles).
 

 

View this post on Instagram

 
How does it feel to see your son become a national celebrity and you are now the mother of a national celebrity?
Of course, I am extremely elated. I am so very grateful to everyone who has given a special place for my son Shiv in their hearts. And to see my son become a national celebrity, I really feel very proud. Let me also tell you that, this would not have been possible without the love, affection and support of all his fans and well-wishers.  
 

 

View this post on Instagram

 
Also Read: Bigg Boss 16: Shiv Thakare scores a hat-trick by becoming the house captain for the third time
How the 'atmosphere' back home in Amaravati?
Touch wood! Everyone is extremely happy there as well. Everyone is trying their level best by praying for his success.
 

 

View this post on Instagram

 
Shiv is now 33 years old now. Have proposals started coming in for marriage?
Ever since the time Shiv came home after 'Roadies' and winning 'Bigg Boss' (Marathi), there have been many girls who frequent our house in order to see him and also take selfies with him. But, when it comes to the question of marriage, Shiv is very clear that he wants to make his career first and then think of all these things later.
 

 

View this post on Instagram

 
Whenever Shiv gets married, what are the qualities that you are looking for in your ideal 'soonbai' (daughter-in-law)?
All that I need is that my son Shiv and my (would-be) daughter-in-law should be happy. I know that my son Shiv is an extremely righteous human being.
 

 

View this post on Instagram

 
As an audience, what do you think are Shiv's chances of winning the show 'Bigg Boss 16'?
Shambar takkey (100 %) Shiv will win the show!
 

 

View this post on Instagram

 
Just in case Shiv doesn't win the show, then, who, do you think has the chances of winning the show?
Even of Shiv doesn't win the show, still, I will be extremely happy because of the fact that, he has already won so many hearts of everyone all over. I cannot name anyone else as the winner.
 

 

View this post on Instagram

 
In case Shiv wins the prize, what have you planned to do with the winning amount?
I believe in taking each day as it comes. So, let's see what the future holds in store for us.
 

 

View this post on Instagram

 
What advice did you give to Shiv when he left home to enter Bigg Boss's house?
I had told him to be the way he is… his natural self. At the same time, I also told him to extremely patient.
 

 

View this post on Instagram

 
Three things about Shiv that no one knows?
Firstly, he is a strict vegetarian. Secondly, he is extremely fond of kids and thirdly, he goes out of his way to help the needy ones and the old people.
 

 

View this post on Instagram

 
Lastly, what's Shiv's pet name in the house?
His 'janam-naam' is Yogiraaj/ Yogesh. I am an ardent devotee of Shiv baba. That's why we named him as 'Shiv'.
 

 

View this post on Instagram Has Bigg Boss 16 lived up to your expectations?