The Forbes Asia '30 Under 30' list recognizes individuals who have made significant contributions to their respective fields, and Chaturvedi's inclusion underscores his remarkable achievements in the film industry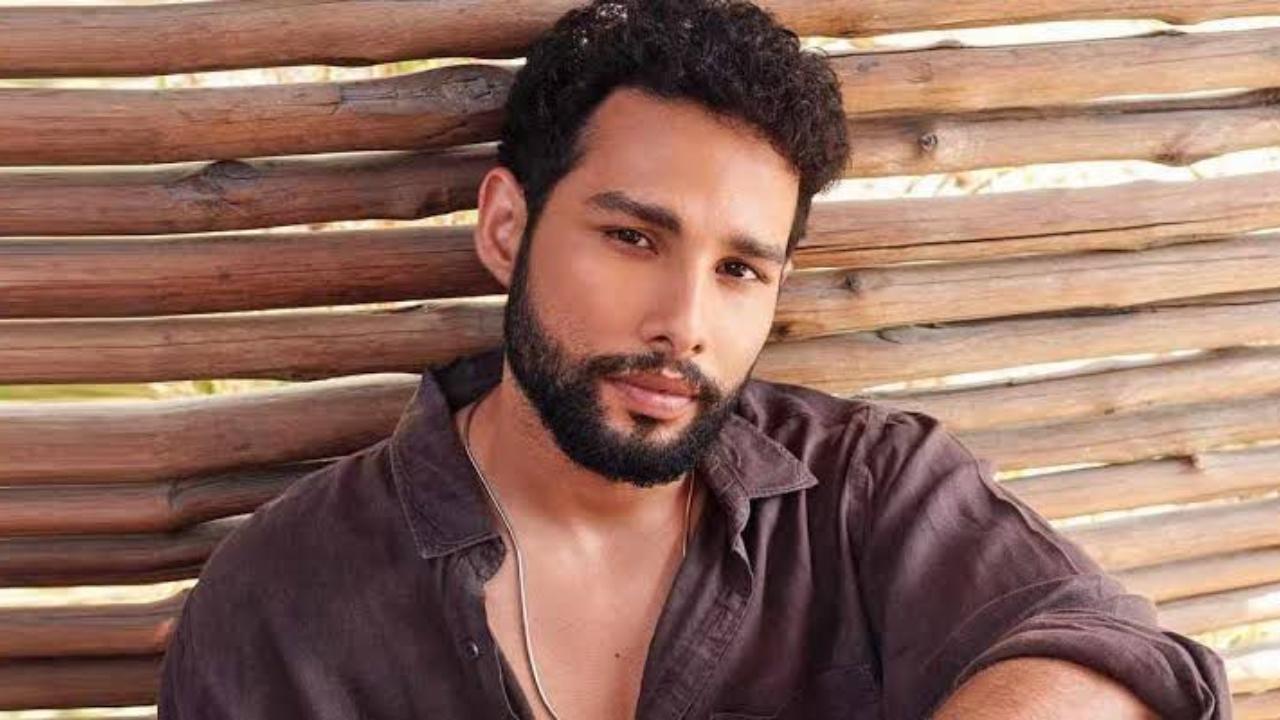 (Pic courtesy: Siddhant Chaturvedi/ Instagram)
Bollywood actor Siddhant Chaturvedi has secured a spot on Forbes Asia's prestigious "30 Under 30" list. The rising star, who comes from a small town, Ballia in Uttar Pradesh has captured the hearts of audiences with his undeniable charm and exceptional acting prowess.
Siddhant Chaturvedi's meteoric rise to fame serves as a testament to his dedication, passion, and unparalleled talent. From his humble beginnings to becoming one of India's most promising actors, Chaturvedi's journey has been nothing short of inspiring. With each role he portrays, he continues to captivate audiences and leave a lasting impression.
ADVERTISEMENT
The Forbes Asia "30 Under 30" list recognizes individuals who have made significant contributions to their respective fields, and Chaturvedi's inclusion underscores his remarkable achievements in the film industry. The coveted honour shines a spotlight on his talent and serves as a testament to his growing popularity not only in India but also across the globe.
Chaturvedi shot to prominence with his breakthrough role as MC Sher in the critically acclaimed film 'Gully Boy.' His portrayal of a street rapper's mentor garnered immense praise from critics and audiences alike, earning him numerous awards and nominations. His dynamic on-screen presence and ability to bring depth to his characters have made him a force to be reckoned with in the industry.
Following the success of 'Gully Boy,' Chaturvedi has continued to make waves in the film industry with his diverse choice of roles. Whether it's a charming romantic lead, a complex and brooding character, or a comedic role, he effortlessly breathes life into every character he portrays. His versatility has earned him a dedicated fanbase and has solidified his position as a rising star in the industry.
In addition to his acting prowess, Chaturvedi possesses a unique charisma that resonates with audiences. His humility, down-to-earth nature, and infectious smile have made him a darling of the media and a favourite among his colleagues. Despite his soaring popularity, he remains grounded and committed to his craft, constantly striving to push boundaries and deliver exceptional performances.
Chaturvedi's inclusion on the Forbes Asia '30 Under 30' list serves as a reminder that talent knows no boundaries. His achievements inspire not only aspiring actors but also young individuals across all fields to pursue their dreams relentlessly. His journey is a testament to the power of hard work, perseverance, and unwavering determination.