Sidharth Shukla's 41st birth anniversary falls tomorrow on December 12 but his hardcore fans have begun early celebrations with tributes on social media pouring in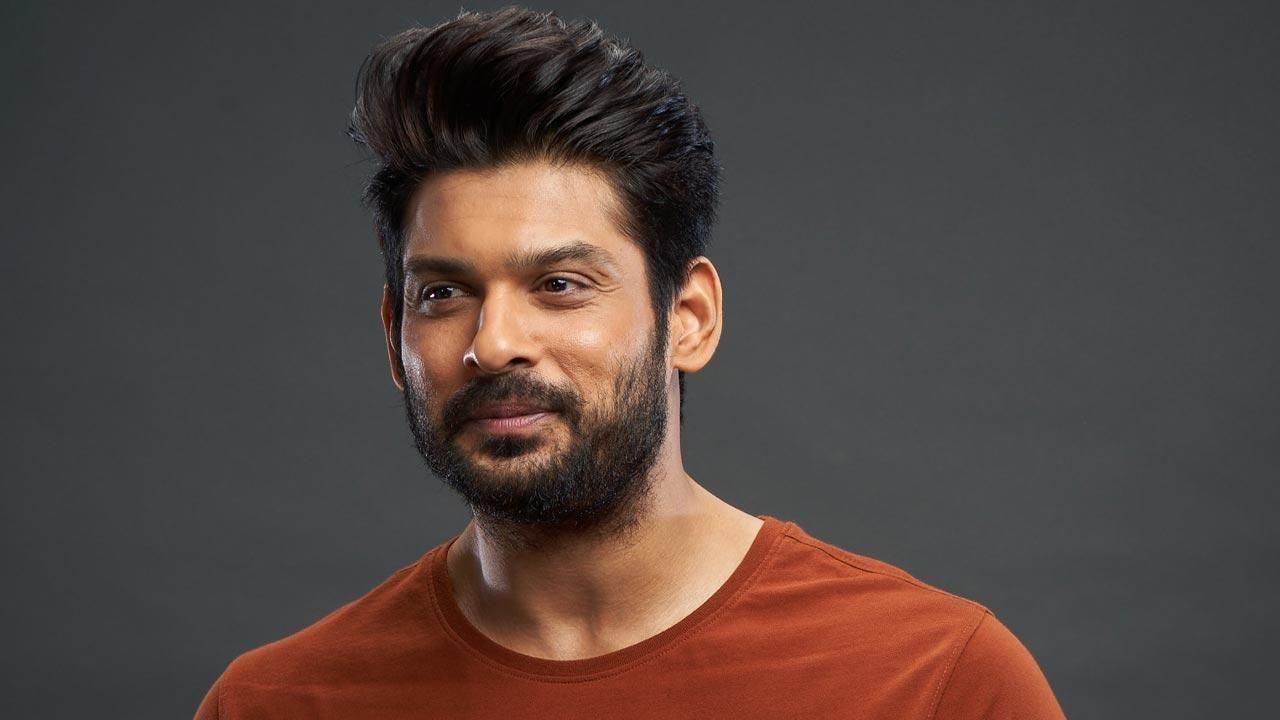 Picture Courtesy: Mid-day Archives
Sidharth Shukla's demise shocked the nation and left a void among his fans. Tomorrow is the actor's 41st birth anniversary but they have begun celebrating the occasion and paying tribute a day in advance. Many fans shared endearing videos on social media to pay homage to his legacy.
One fan shared a video where we could see lots of gifts at her table with the actor's picture on them and she cutting a cake in his memory and celebrating his birthday in her own style. This video is likely to leave his fans teary-eyed.
Happy birthday Sid via.... ❤❤❤❤❤🎂🎂🍰🍰🍰🧁🧁🥧🥧🥧 #SidharthShukIa #ShehnaazGiII #SidNaaz #SidHearts pic.twitter.com/vzOSsh3v5o

— 🐒❤Sidnazz _World❤🥳 (@Sidnazzlover2) December 11, 2021
Environmentalist Asif Bhamla, the founder of the Bhamla Foundation, also did his bit to pay tribute to the late actor. He, along with his volunteers, organised an early morning cleaning drive campaign at Mithi River in the city. He shared a video on his Twitter account:
Tributes to #SidharthShukIa Early morning Now at Mithi River #CleanUp Drive @ErikSolheim @bhamlafoundatio pic.twitter.com/CvBb8dYZ7Q

— Asif Bhamla (@Asifbhamlaa) December 11, 2021
Another fan shared a video which had similar philanthropy. She too organised a cleaning drive at the Carter Road area of Mumbai in Sidharth Shukla's memory:
Love for you is more & More #SidharthShukla pic.twitter.com/G2lmYHiCZ2

— Simran (@Jaanulove19) December 11, 2021
One hardcore fan of the actor could be seen carrying a flag of the Tu Yaheen Hai poster to pay her tribute to him. This was the song dedicated to Sidharth by his close friend Shehnaaz Gill.
#SidharthShukla Ke birthday pr Usa me gada Janda Sidharth & Shehnaaz ke Name Ka ♥️
I'll do everything for my babies ❤️

Here👇
Our Sidharth's birthday celebrations Begin 🥳
Remember him with lots of love in ur heart❤️#SidNaaz #ShehnaazGill @sidharth_shukla @ShehbazBadesha pic.twitter.com/zm9ooWGKwY

— 🌻 Ritu 🌻🇺🇲 SidNaaz ❤️ (@Ritu19791) December 11, 2021
Sidharth Shukla passed away on September 2 after he suffered a heart attack. 
Also Read: Shehnaaz Gill to pay heartfelt tribute to Sidharth Shukla, shares emotional post with fans