Three months after launching his studio, Vidyut Jammwal unites with National Award-winning director Sankalp Reddy to roll out espionage thriller IB 71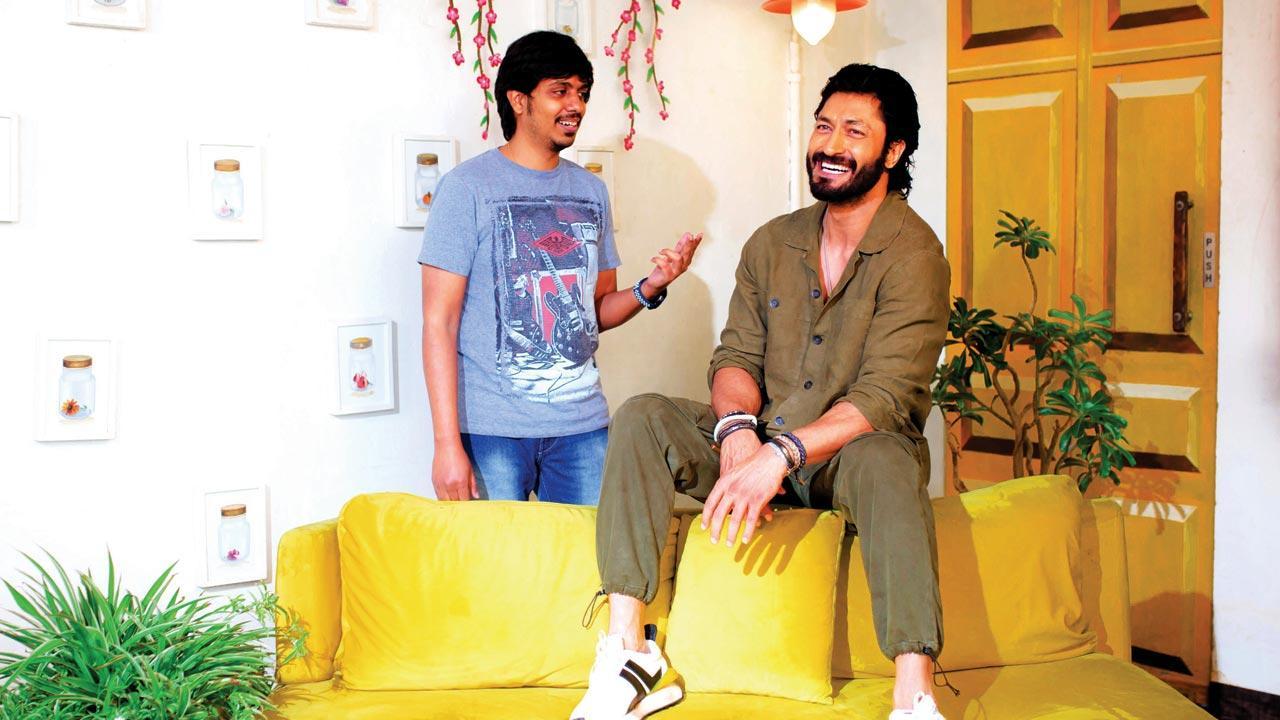 Vidyut Jammwal with director Sankalp Reddy
In April, Vidyut Jammwal launched his production house, Action Hero Films, with the idea of bringing high-concept stories to the screen. Almost three months on, the actor-producer has zeroed in on the banner's first film — IB 71. The espionage thriller will be helmed by Sankalp Reddy, whose Ghazi (2017) won the National Award for best feature film in Telugu.   
The movie, which sees Jammwal as an Indian Intelligence officer, recounts how the Intelligence Bureau played a crucial role and gave the Indian Army a tactical advantage during one of its wars against Pakistan. The first-time producer is unwilling to reveal too many details, only saying that as soon as he read the script, he instinctively knew that the heroics of the unsung heroes had to be captured on celluloid for posterity. "Some of the most interesting episodes in Indian history have inspired IB 71. With this film, my stable pursues the endeavour to unravel a riveting story envisaged by gifted writers. I have full faith in Sankalp's vision as a filmmaker," says the actor-producer, adding that the director will bring the required sensitivity to the storytelling. Jammwal has joined forces with Reliance Entertainment and T-Series for the venture. 
ADVERTISEMENT
Also Read: Vidyut Jammwal to explore balletic action in Sanak
With Ghazi, Reddy had highlighted the mysterious sinking of PNS Ghazi during the 1971 India-Pakistan war. This time around, he will revisit another chapter of history, underlining how some victories are won, not on the battlefield, but off it, with clever manoeuvres. "The film depicts what goes on before a triumph. A different kind of heroism is at play here. I connected with these themes when the story was narrated to me," says the director. Shibasish Sarkar, group CEO, Reliance Entertainment, adds, "The significance of this part of Indian history has inspired us to produce this [film]." The thriller, written by Aditya Shastri and with screenplay by Storyhouse Films, will go on floors by the year-end.
Also Read: Vidyut signs Hollywood talent agency that manages Tony Jaa, Dolph Lundgren