On the occasion of 'Teacher's Day', we met up with Adah Sharma for an exclusive interview wherein she revealed the reason why she had got punished for carrying ribbon to school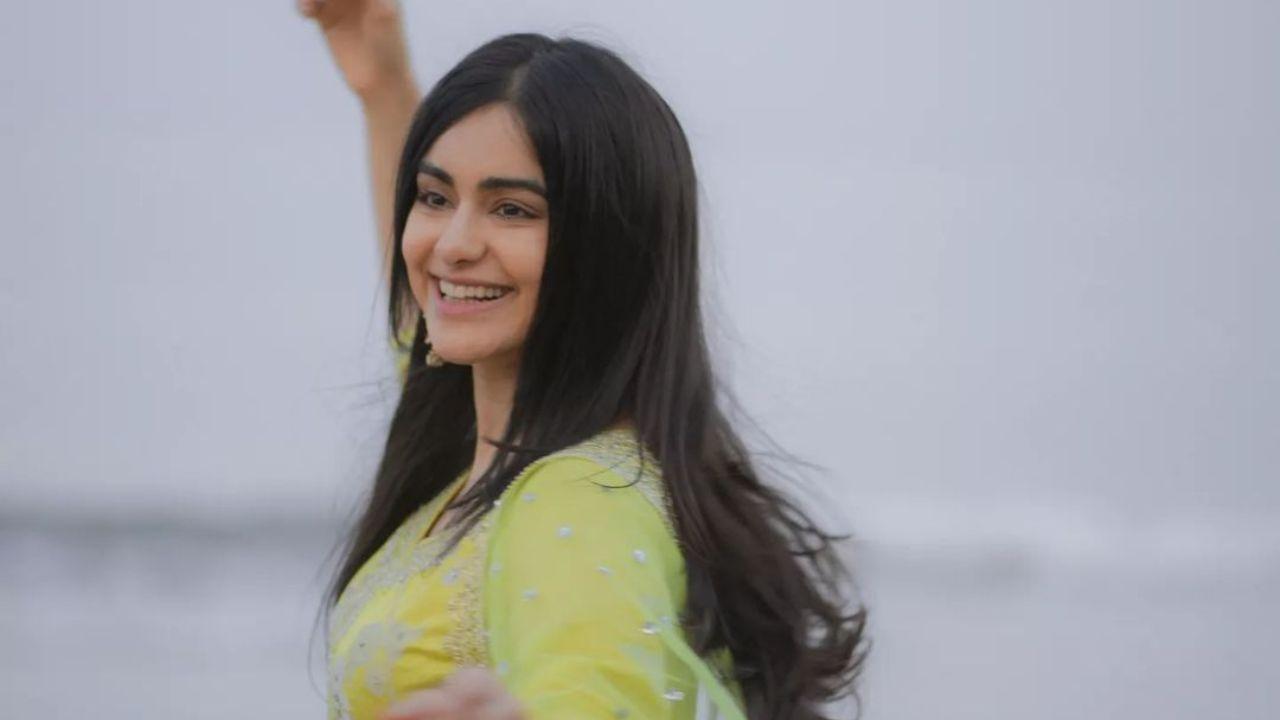 Official Instagram Account of Adah Sharma
Adah Sharma tasted success with her debut film '1920' itself, for which she had even got nominated for the 'Filmfare Award for Best Female Debut'. Post that, what followed were her tryst with Bollywood films like 'Phhir', 'Hasee Toh Phasee', 'Commando 2', 'Commando 3',  and others. In addition to these, Adah also did some regional films as well in Tamil, Telugu and Kannada as well.
On the occasion of 'Teacher's Day', Mid-Day Online met up with Adah Sharma for an exclusive interview, wherein she walked the memory lane and also revealed why she had got punished for carrying one-meter long ribbon to school almost everyday!
Who was your favourite teacher in school or college and why?
My paati (grandmother) has always been my favourite teacher. She is a headmistress in a school and also teaches History and Geography. Since I would study the last minute, she would summarize the whole chapter for me the day before the exam! Isn't that cute… 
 

 

View this post on Instagram

 
Adah, What is that one thing you have learnt from your teachers, which will remain with you forever?
To believe in miracles! 
 

 

View this post on Instagram

 
Which was your favourite subject and least favourite subject in school?
While Moral Science was my favourite subject, Maths was my least favourite. 
 

 

View this post on Instagram

 
Also Read: My teachers have taught me that patience and perseverance always do wonders in everyone's life, says Sonu Sood
If you were not an actor, would you have become a teacher?
I would never say never. But, I don't have too much patience and can't enforce authority well. I would let my students do whatever they like and they would probably bully me (smiles).
 

 

View this post on Instagram

 
In school, were you a front bencher or a last bencher?
Last bencher… because of my height (laughs).
 

 

View this post on Instagram

 
Have you ever got punished by your teachers?
Yes. Several times. Mostly for getting laughing fits for no reason!
 

 

View this post on Instagram

 
Is there any punishment in school that you will remember for the rest of your life?
Yes. We had to wear ribbons to school on our plaits and if we didn't, we would get a remark in the school calendar book. I got this huge one-meter ribbon. Whoever used to forget to wear the ribbons, I would cut from that one-meter long ribbon and would give them. When the teachers found out, they made me wear 'sutli' (rope) on my head as a punishment for a week! That became a fashion statement then and everyone started wearing rope on their braids (laughs heartily).

Play Quiz: Is this the first time Ranbir Kapoor and Alia Bhatt are paired together? Will `Brahmastra` turn the game for single screens?