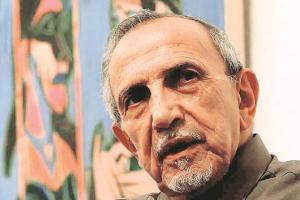 Ebrahim Alkazi Picture Courtesy: Twitter
Considered the father of modern Indian theatre, Ebrahim Alkazi, the first Director of National School of Drama (NSD) breathed his last in the capital on Tuesday. He was 94.
Also an art connoisseur, collector and gallery owner, he founded Art Heritage Gallery in New Delhi.
This Royal Academy of Dramatics Art (RADA) pass-out staged more than 50 plays during his distinguished career and won the BBC Broadcasting Award in 1950.