Vikram Vedha also featured Saif Ali Khan and was directed by Pushkar Gayatri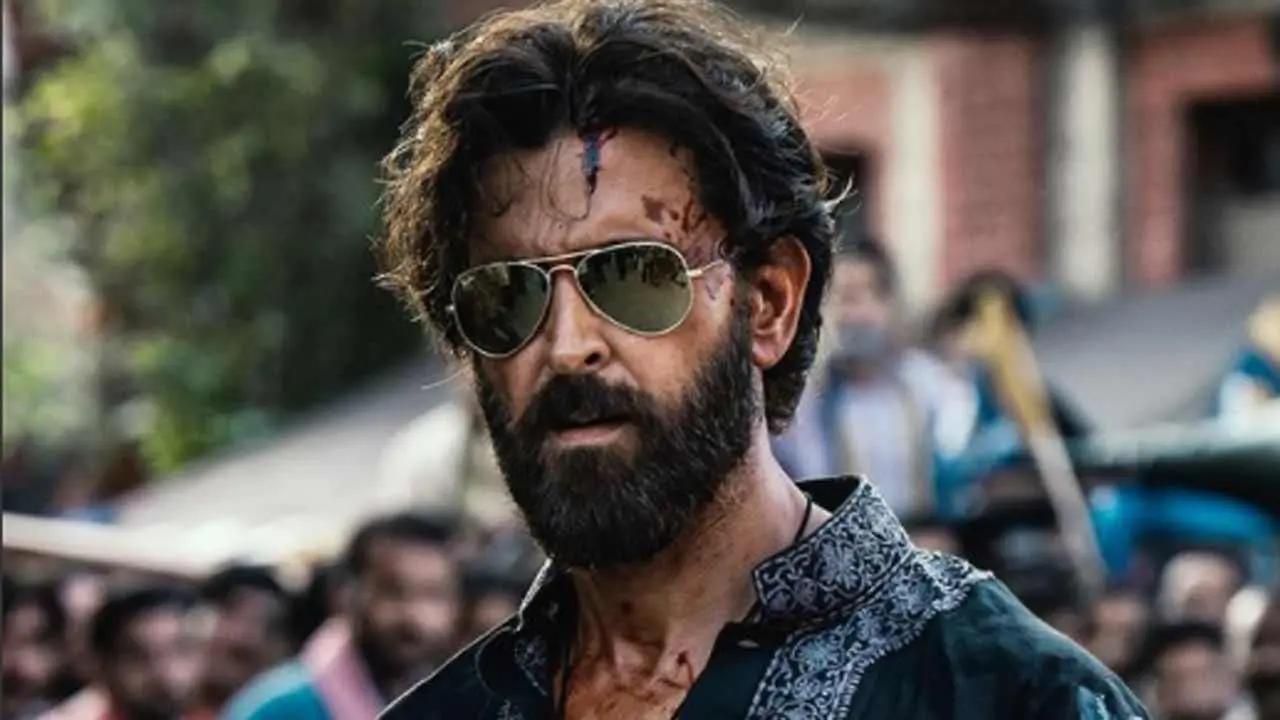 Hrithik Roshan's look from Vikram Vedha/picture courtesy: T-Series Instagram account
It's Throwback Thursday and we take a look at Hrithik Roshan's metamorphosis into his character 'Vedha' in 'Vikram Vedha,' which happens to clock 6 months today! Fans anxiously awaited Roshan's return to the big screen and the actor played a gangster unapologetically onscreen. 
 

 

View this post on Instagram

 
ADVERTISEMENT
Hrithik didn't just play the role of 'Vedha' but became 'Vedha' completely absorbing every element of the character and his nuances. In order to embody 'Vedha', Hrithik let go of all inhibitions and as part of his prep was willing to be eccentric and wacky. He absolutely let go and submitted to the process, participating in everything from voice training and speaking gibberish to dialogue rehearsals, dancing to 80s music, emoting to nature, and recording himself to perfect his mannerisms and dialect.
Giving audiences a look at the BTS video that captured the prep behind the character, Hrithik Roshan mentioned, "To become 'Vedha' I had to first find comfort in being a 'yeda'. 9 months of prepping & being Vedha - from October 2021 to June 2022. Exactly the time human lives take to birth. Vedha has been a process of moulding from scratch, today it's a character I'm proud of. Learning to talk, walk, dance, eat & live like Vedha has been sheer joy. There may not be Hrithik in Vedha, but there will always remain Vedha in Hrithik."
Vikram Vedha also starring Saif Ali Khan, directed by Pushkar - Gayatri, released on 30th March, 6 months ago.
The actor is currently shooting for Siddharth Anand's 'Fighter' his reunion with Anand, after the film 'WAR' with co-star Tiger Shroff. The film is also his first with Deepika Padukone. Fighter, features Hrithik Roshan as a fighter jet pilot for the first time on screen, tracing his journey from a young cadet in training to India's best fighter pilot.
Also Read: Akshay Oberoi: 2-3 kilos of salt went into my nose, hair and mouth while shooting the climax of 'Gaslight' Have you watched `Bheed` in the theatres?