After its historic five-day run, Pathaan's ticket rates slashed by 25 per cent; trade says move will boost footfall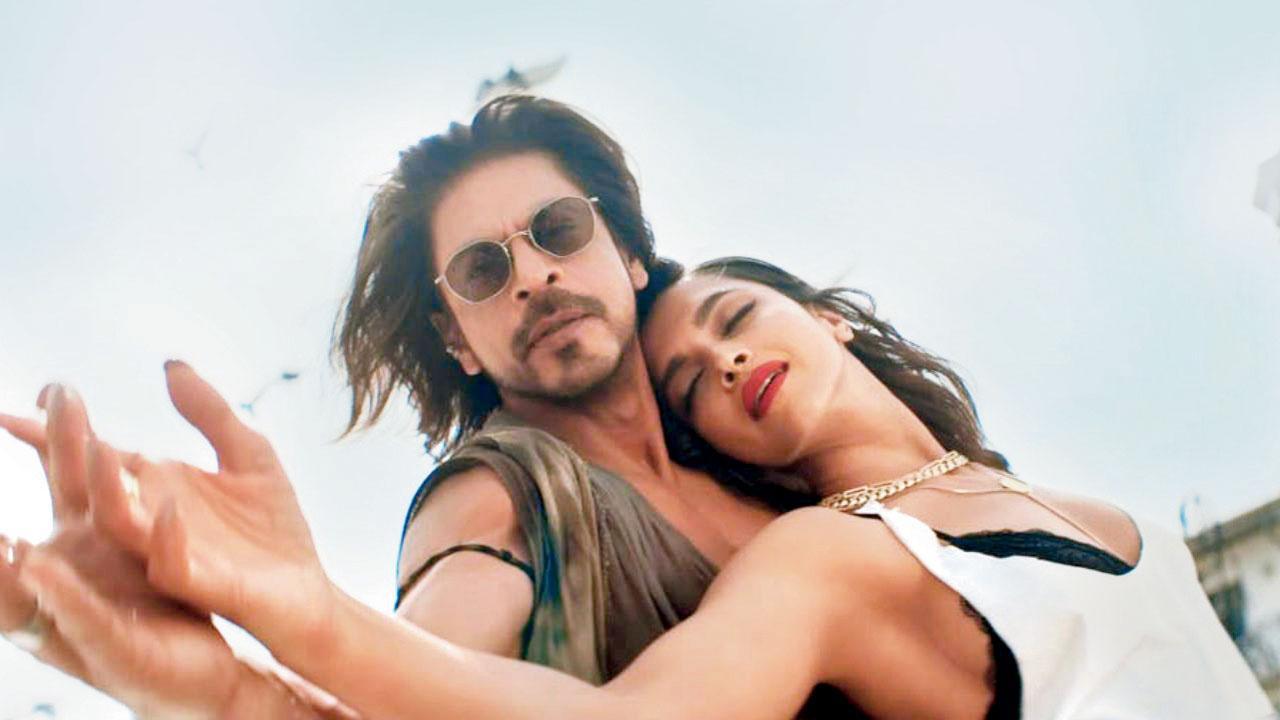 Pathaan
There is no stopping Pathaan. Shah Rukh Khan's comeback vehicle has crossed the Rs 500-crore mark worldwide within five days, with its domestic collections reading a whopping Rs 275 crore (nett). With this, the espionage thriller has become the fastest Hindi film to cross the Rs 200-crore mark in India. So, how will the film maintain its momentum? By dropping its ticket prices, believes producer Aditya Chopra. Beginning yesterday, the ticket rates were slashed by almost 25 per cent in a bid to maintain sales.
While reducing a film's ticket prices in the second week is a norm, Chopra has done so right after the five-day extended weekend. Trade analyst Atul Mohan says it's a strategic move. "The [lower prices] will attract more audiences, including housewives and college students. Those who watched it earlier, can now watch it twice or thrice. This move will help in getting more footfall. If Pathaan earns Rs 20-25 crore per day, now on, it can earn Rs 400 crore by this weekend, and may well become the first Hindi movie to collect Rs 500 crore [in domestic market]." Mohan adds that the 7 am and midnight shows too have been dropped. "[The absence of these shows] will create more demand, and give some breathing space to the exhibitors."
Anil Chanchlani, owner of AshokAnil multiplex and two single-screen theatres in Mumbai, says that the price drop is not uniform across the country. "Depending on the area, it ranges from 10 to 30 per cent." Jaipur-based exhibitor Abhimanyu Bansal notes that the move will combat the low footfall that is witnessed on weekdays. He adds, "Over the weekend, the prices may be slightly raised again. Aditya Chopra has been successful in bringing the audiences back to the theatres."
'Thank audience for their love'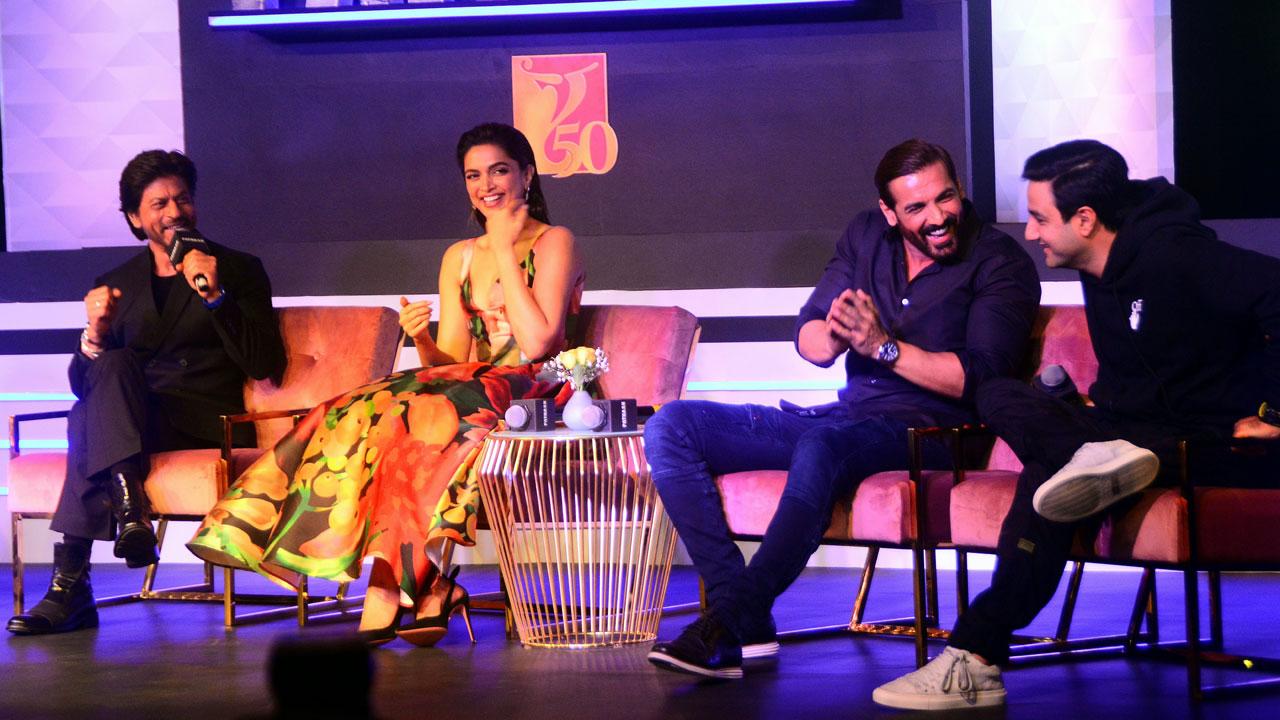 On Monday, Shah Rukh Khan, Deepika Padukone, John Abraham and director Siddharth Anand held a press conference in Mumbai, marking Pathaan's first promotional event. The four-year hiatus hasn't chipped away the superstar's charm, or his easy wit. "There were reports that people didn't want to watch me. So, I spent a year with my family. I spent some time learning to cook. I even thought of starting a restaurant," he joked.
Also Read: Pathaan: Shah Rukh Khan's thank you note for 'mehmaans' will win your heart
Khan admitted that he was nervous when he returned to face the camera. He also addressed the controversy and the Boycott Bollywood trend that preceded Pathaan's release. "We had to make calls and reach out to powers that be, to help us release the film with love. That is all we want — to make a film with love, and show it to audiences." When the media asked about the sequel, the actor said, "Whenever they want to make a sequel, it will be an honour. Kitne bhi crore ho jaaye, I thank the audience for the love showered on Pathaan."