Skilled musicians may come and go, and it is one's ability to leverage social media and market themselves that will decide their fate, says Indian Idol judge Vishal Dadlani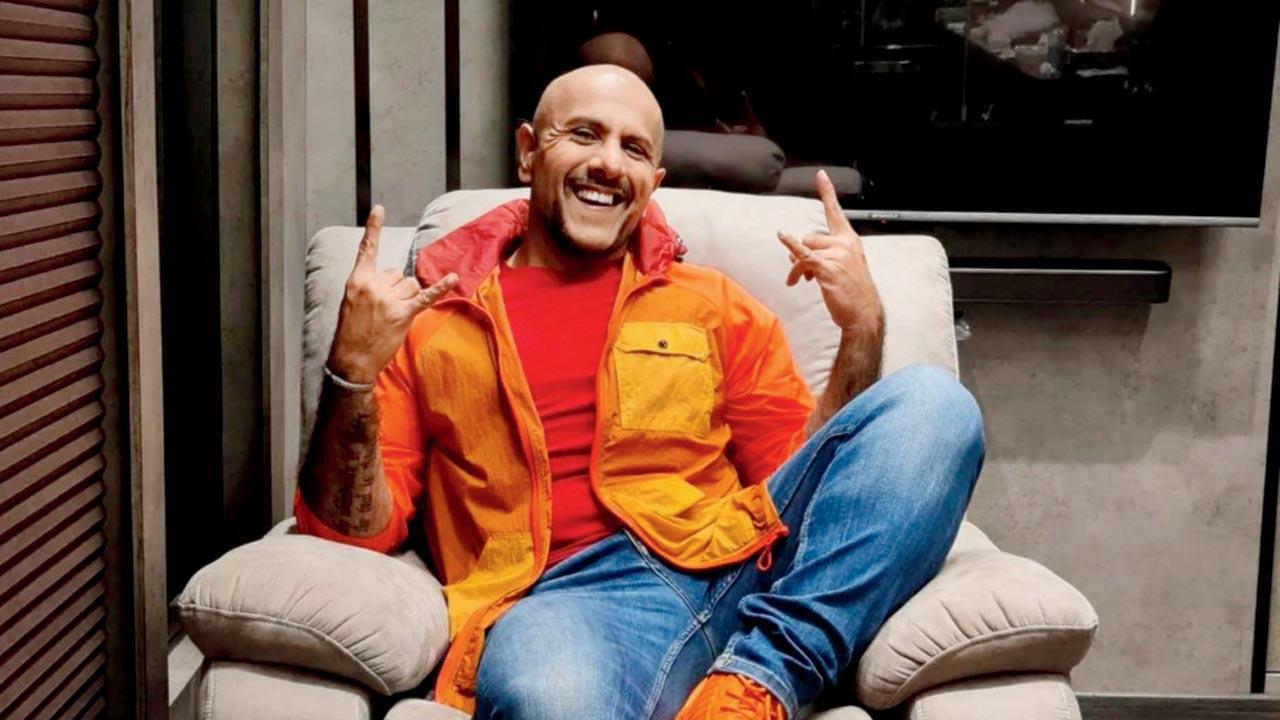 Vishal Dadlani
Ahead of the upcoming season of Indian Idol that sees Kumar Sanu, Vishal Dadlani, and Shreya Ghoshal on the judges' panel, Dadlani addresses the question that's on the lips of every audience member: 'Where do the popular singers go after the show ends?' His answer makes it evident that in 2023, an entrepreneurial spirit is just as important as one's skill to enjoy a lasting career.
Edited excerpts from the interview.
ADVERTISEMENT
We see reality shows coming out year after year. And often, months after they are over, the most common question that is asked is, where did the popular singers go? What are the opportunities for this influx of talent? 
The music business has come to a place where a singer is his own opportunity. In the past, a singer's career was dependent on the composer. It was dependent on the films he was singing for. That is no longer the case. [The participants of] the past five editions of Idol have vast YouTube and Instagram followings. Their shows on tours are [booked out] and they perform all over the world. A singer's career depends on the legwork that they are willing to put in—whether that's about meeting composers or creating and releasing their own music. Now, every singer understands that they also need to be a composer, just like, [until] a few years ago, every composer understood that they also needed to sing. You need to be an artiste and promote your own artistry. And if someone follows them, they usually enjoy the [work of the] artiste for life. A platform like Indian Idol gives these kids that head start, which is [significant] right now. The number of eyeballs that you command is your currency in 2023. 
The importance of building a personal brand cuts across all industries. But, it's not the easiest thing to do because one needs to have a fine sense of marketing as well. Are there any skilled participants who you believe didn't get the kind of attention they demanded only because they were unable to market themselves? 
Many of them. Right from season one, you could see that there were some people who promoted themselves, and who are, today, doing far better, economically, than the others who didn't. They may not have even been the winners. That is the reality of life. You have to understand that music, art and entertainment are in the public sphere. You can't [achieve anything] without the public. Your equity is how many people love you or the work you put out. Take [AR] Rahman as an example. He has never marketed himself. But, his first few soundtracks were so ground-breaking that people automatically began to admire him. Another example is Neha Kakkar, who is one of the most popular people on Instagram in the world. She's built that following by actually constantly treating her Instagram followers as her friends and family. She puts her life out there. It's something that I couldn't do, but I admire that she can. And people connect with her on that basis. 
Do you believe singers must stick to their niche? And what kind of training do participants receive on the show?
Most artistes today are known for their style of singing. In the past, either Sanu da [Kumar Sanu] or Udit ji [Udit Narayan] would sing every song in an album. That [approach] doesn't work anymore. Now, it's about specialists. Every singer has, and is known for one style. That's also a more organic way of [approaching music]. Before, there was one voice for the hero; now a hero can have six voices. Songs don't matter, what matters is how the singer serves the song. In Idol, they go through all sorts of training. To begin with, they are very accomplished. To get through the auditions, you have to be pretty good. Once they are among the top 15 contestants, they go through grooming sessions. There are [classes on] voice culture. For instance, if they have been trained in classical music, they are also taught to have an understanding of playback singing. They also need to learn how to pull back while singing. Grooming sessions help them add a certain subtlety and nuance to their delivery. 
"Exciting news! Mid-day is now on WhatsApp Channels

Subscribe today by clicking the link and stay updated with the latest news!"
Click here!