Pop icon Raageshwari narrates how her paralysis diagnosis changed her life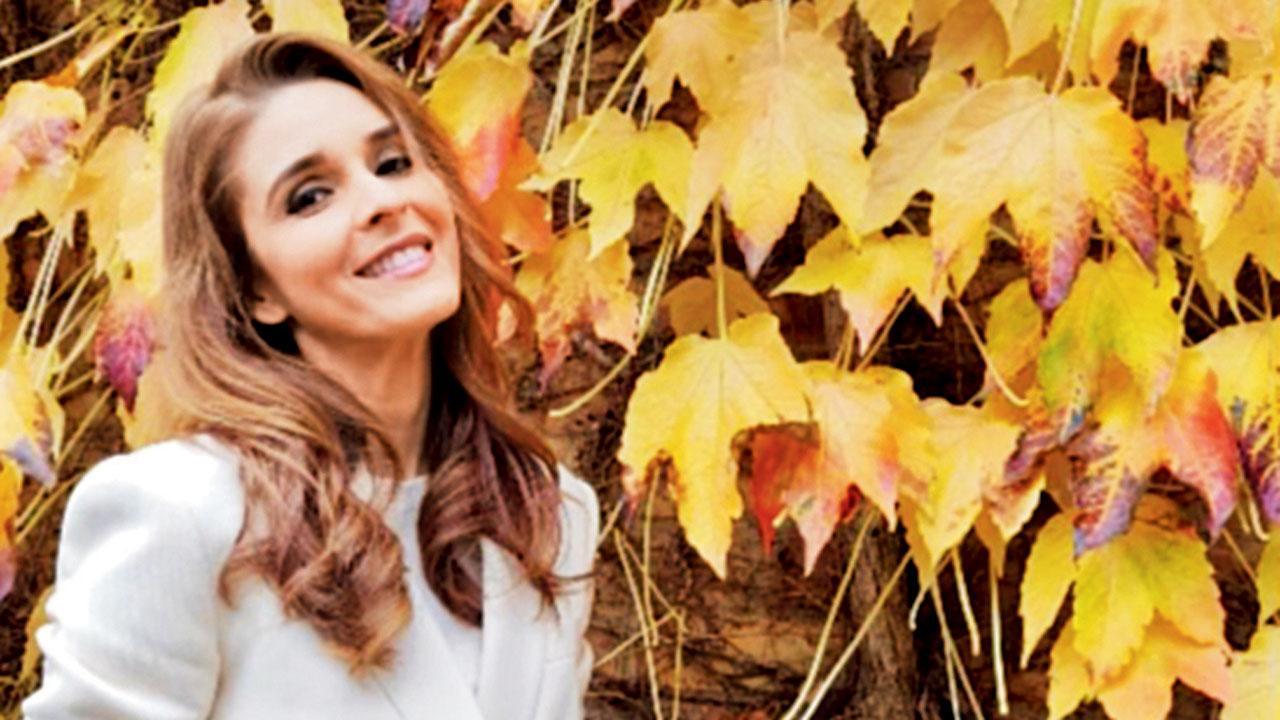 Raageshwari Loomba
For '90s kids, Raageshwari Loomba will always be remembered as the face of the decade's pop music scene. Fit as a fiddle, and grooving to the beats of her popular track, Duniya, she etched in the minds of young teenagers an image of freedom that was aspirational. 
Loomba admits that at the time, the definition of fitness was set by "people with deeper pockets". "It was all about nutrition and [heading to the] gym. Over 20 years ago, I was a typical platinum-selling MTV artiste. I'd head to the gym, do 500 crunches a day, and since I was a performer who danced, I had a nutritionist who would guide me on how I could retain my energy levels." 
Prod her on whether the culture in the '90s compelled pop artistes to watch their weight, and she says she counts herself among the fortunate to have been able to evade such pressures. Since she worked with her father and brother, she "didn't feel pressured to make eye-popping videos". "In fact, Duniya didn't get [producers] because it wasn't eye-popping, like every other pop singer's video. Duniya was made for Asha Bhosle ji, but it came my way. I was becoming famous on MTV. I wasn't a great singer; I just had to work hard to sound good. A great song came my way, and I was amazed when it did well. While I was slim, I never felt compelled to wear something I wasn't comfortable in."  
Her own mental health struggles came to the fore when her Bell's Palsy diagnosis forced her into isolation. The best nutritionists and fitness trainers, she soon realised, didn't keep people from life-threatening diseases, and suicidal tendencies. 
Today, Loomba consults corporations in the UK on matters relating to mental wellness. She says the crux of the subject was established in our vedas and upanishads. "My late father worked with maharishi Mahesh Yogi. I saw my parents meditate when they had financial problems, or couldn't find jobs. I'd laugh, thinking my parents are hippies. But when I fell ill, and was alone without a career or financial freedom, everything was redefined. When you can concentrate, you can catch emotions like jealousy, and anxiety, sooner. Eighty per cent of illnesses are caused by stress." 
Having connected with motivational speakers Jack Canfield (Chicken Soup for the Soul) and Louise Hay, Loomba learnt to reflect on her own self-damaging habits. "I realised that the Bell's Palsy [diagnosis could have come about due to] my failure to express anger and trauma. When my relationships ended, I would go through setbacks. We all know what love can do. The professional pressures could have been contributing factors. When you can't go out, because you can't speak correctly, you are forced to be alone. That's when my journey [to healing myself] began."