Yami Gautam Dhar is delighted with the audience's superb responses to 'Chor Nikal Ke Bhaga'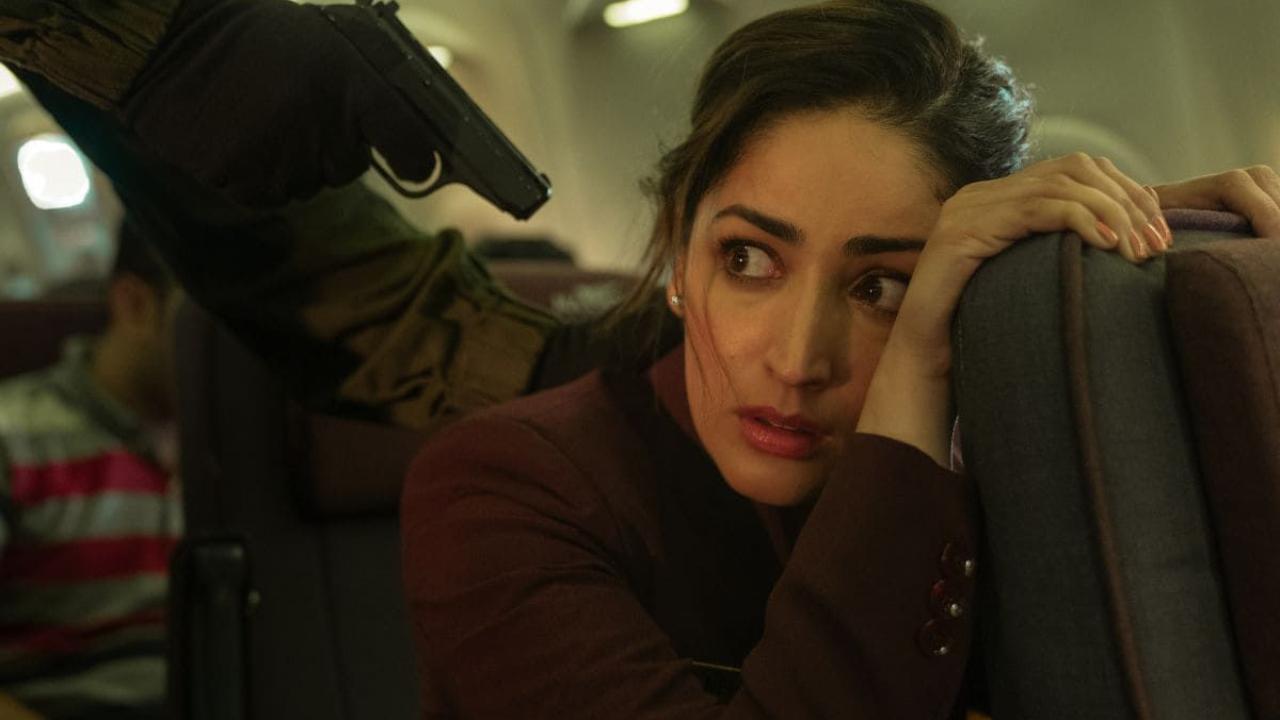 Chor Nikal Ke Bhaga movie still
Overwhelmed with the audience's great response to Chor Nikal Ke Bhaga, Yami Gautam Dhar said, 'It is extremely satisfying to see your audience stand by your choices'
Yami Gautam Dhar's latest tops the trending charts in Israel, the USA, and India. 'It feels surreal' says the actress.
ADVERTISEMENT
Having left the audience impressed with her back-to-back hits, Yami Gautam Dhar is one actress who has set her charm on the hearts of the audience in a literal sense. After 'A Thrusday', 'Dasvi', and 'Lost, Yami is collecting great reviews for her brilliant performance in her recent release, Chor Nikal Ke Bhaga. The film has started to make noise way beyond the boundaries and is trending at the top in India and the USA.
As the fans flooded the social media universe with their praising comments for the actress, she is truly overwhelmed by the great response she is receiving from all across the country. While sharing her excitement about the amazing response she is receiving for Chor Nikal Ke Bhaga, Yami said, 'The response to Chor Nikalke Bhaga and my character has been gratifying and humbling, to say the least. So many of my friends and family who are residing outside of India have also texted and said such sweet things about the film. And most importantly, the way the audiences and my fans are showering so much love on Neha and the film.. it feels surreal, my phone has literally not stopped buzzing since the release.' The film is also trending at #1, not just in India but also in the US, and at the #2 spot in Israel, which is a huge feat for a Hindi film.
@yamigautam Yami you are such a fine actor , you always choose different concepts
Your natural acting will take you high more n more#ChorNikalKeBhaaga is fine film only because of you
& btw the film is no.2 in my country #Israel on Netflix
This is a huge thing for an Hindi film pic.twitter.com/VBALXq1BNt

— Moses Sapir (@MosesSapir) March 27, 2023
Hearing praising words from her foreign fan, Yami also shared her response on her social media writing - 'Thank you so much for your love & sharing this :) Means a lot to me as well'.
Thank you so much for your love & sharing this :) Means a lot to me as well 🙏🏻🌹 https://t.co/dGpgGsYfg5

— Yami Gautam Dhar (@yamigautam) March 28, 2023
Speaking on the response, Yami further added, 'I am trying to read as many messages and reactions as possible, on social media that people are putting for the film and I feel really happy and motivated reading such good words being written with Chor too, after Lost. and that not only could I manage to surprise them in these roles but also give justice to the faith they have put in me.'
She further adds, 'It is extremely satisfying to see your audience stand by your choices, and I hope to keep that going. I feel there is a certain responsibility out on me, because of a certain level of expectations that comes from the audience when it comes to my choice of films and my work, and the thought will always make me happy and motivate me to keep getting better at my work.'
In the movies ahead, Yami will next be seen in 'Dhoom Dhaam' along with Prateek Gandhi, and 'OMG 2' with Akshay Kumar.