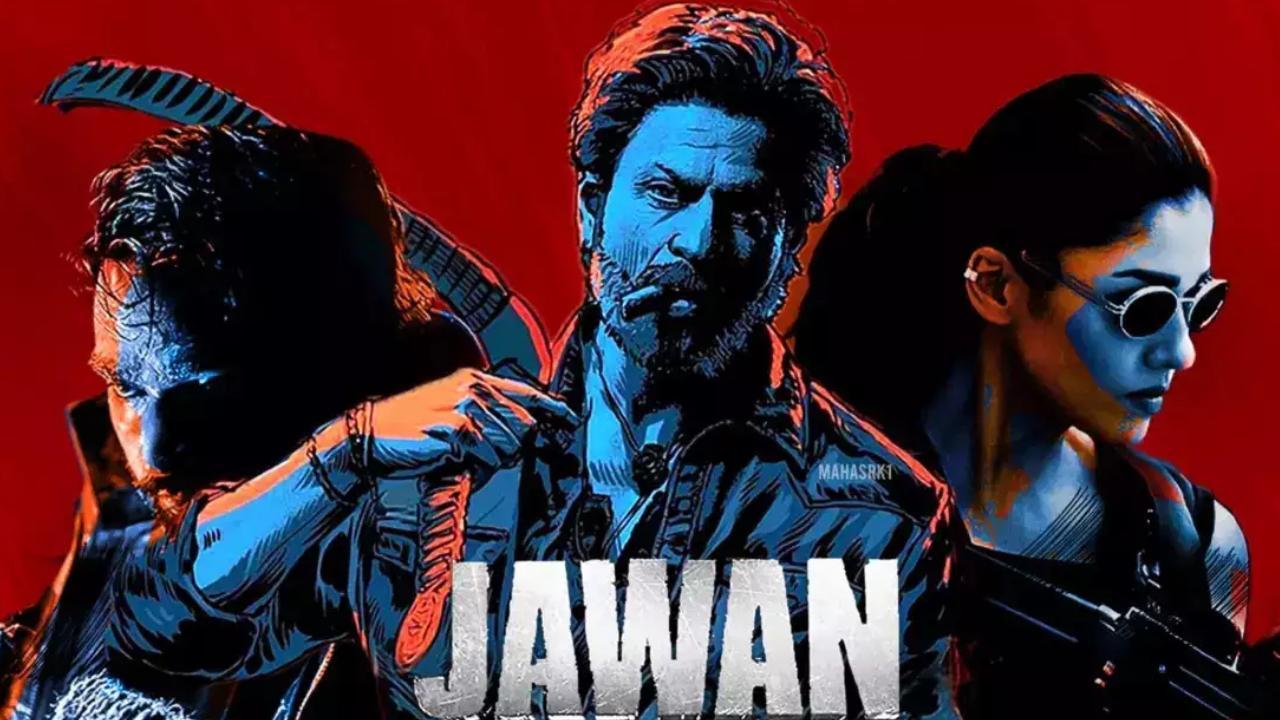 Pic/Twitter
Updated
2 months 3 weeks 3 days 8 hours 10 minutes ago
09:46 PM
Jawan Movie LIVE Update: Kangana Ranaut posts a congratulatory story for Shah Rukh Khan
Kangana Ranaut posted a congratulatory story for Shah Rukh Khan. The actress complimented King Khan on his ability to reinvent himself.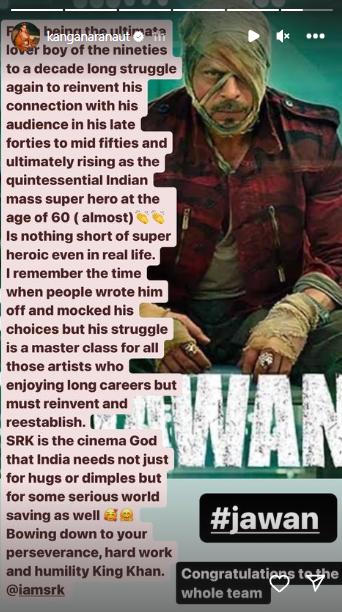 Updated
2 months 3 weeks 3 days 8 hours 10 minutes ago
09:46 PM
Jawan Movie LIVE Update: Eijaz Khan sends love to director Atlee Kumar in a touching post
Eijaz Khan, who shares screen space in Jawan with others, recently penned a moving statement expressing his gratitude to the director, Atlee Kumar.

View this post on Instagram
Updated
2 months 3 weeks 3 days 11 hours 36 minutes ago
06:20 PM
Jawan Movie LIVE update: Is this Shah Rukh Khan movie greater than Pathaan?
Jawan, while a tad long, has strong legs to stand on. In what's Shah Rukh Khan`s first, directly in-your-face political film, which is also deeply patriotic.
Read our review here: Jawan movie review: Baap!
Updated
2 months 3 weeks 3 days 11 hours 41 minutes ago
06:15 PM