John Turturro and Woody Allen play a gigolo and pimp respectively in their latest film 'Fading Gigolo'. A look at such memorable performances by other actors and actresses who have stepped into the red-light area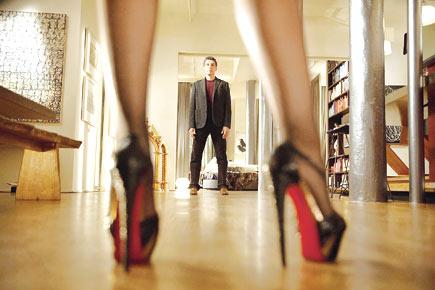 Hollywood actor-filmmaker John Turturro has stepped out of his comfort zone at 57. In his latest film Fading Gigolo, he essays the role of a calm man who becomes an escort: tall, dark, and not traditionally handsome but charming.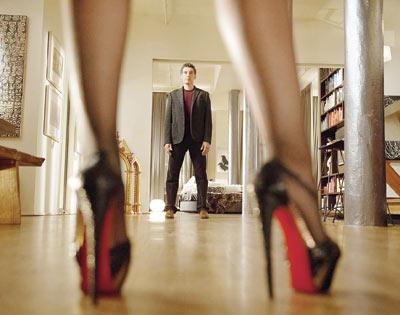 John Turturro in Fading Gigolo
Penned and directed by him as well, the comedy revolves around the lives of two friends in New York who embark upon a journey, one as an aging pimp (played by Woody Allen) and the other, a gigolo. Hitlist takes a look at other such memorable performances by Hollywood actors and actresses who have stepped into the red-light area.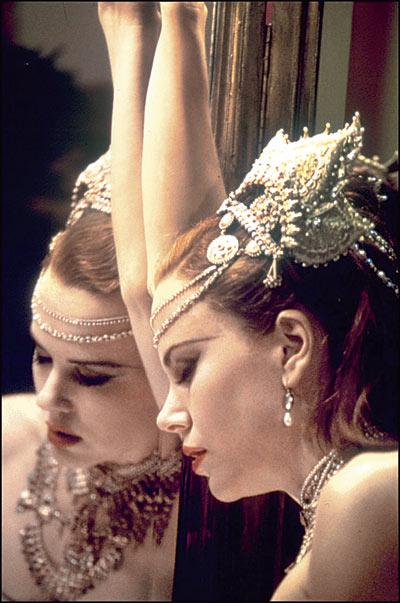 Nicole Kidman
Moulin Rouge! (2001)
Baz Luhrmann's romantic musical tells the story of a young English poet/writer, Christian (Ewan McGregor), who falls for the terminally-ill star of Moulin Rouge, cabaret actress and courtesan, Satine, essayed by Kidman. The star's classy act won her an Academy Award for Best Actress.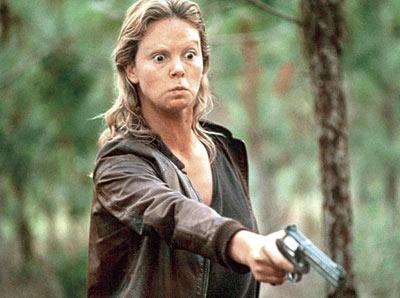 Charlize Theron
Monster (2003)
Theron plays the role of the serial killer Aileen, a woman who survives a brutal and abusive childhood, and becomes a prostitute. Theron did not leave any stone unturned to portray the emotionally-damaged character. It didn't come as a surprise that she got the Oscar for Best Actress.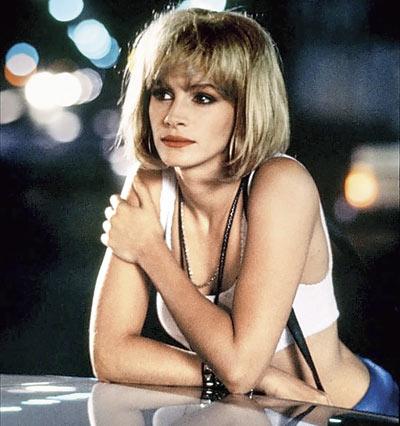 Julia Roberts
Pretty Woman (1990)
In this celebrated romantic comedy, Roberts plays the role of a hooker with extensive knowledge of cars. She goes from the Sunset Strip to Beverly Hill and romances her rich businessman client, played by Richard Gere. Her transformation from a streetwalker to an elegant dame not only immortalised her role as a sassy, leggy hooker saved by her knight in shining armour, but also bagged her an Academy award nomination.

Dermot Mulroney
The Wedding Date (2005)
Mulroney plays Nick, a charming and handsome professional male escort, who poses as Kat's (Debra Messing) new boyfriend at her sister's wedding and provides all answers at the cost of $6000 plus airfare (optional sex is extra) in this feel-good chick flick. In one of the scenes, Kat tells Nick he is worth every penny; we can't help but agree.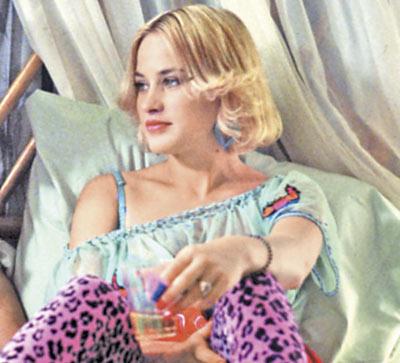 Patricia Arquette
True Romance (1993)
Arquette plays Clarence's (Christian Slater) birthday present, a woman named Alabama in this black comedy crime film. She is a voluptuous blonde who loves sex, Sonny Chiba movies and aggressive confrontations with mobsters. Clarence later marries Alabama that makes for a happy ending in the film.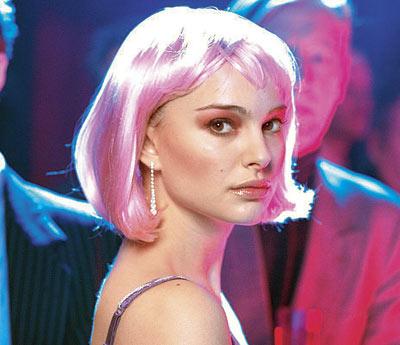 Natalie Portman
Closer (2004)
In this romantic drama based on the award-winning 1997 play of the same name, Portman essays the role of a young American stripper in London. She bagged an Oscar for her portrayal of the fascinating, somewhat mysterious, adult woman who is sensual, but at the same time extremely complicated.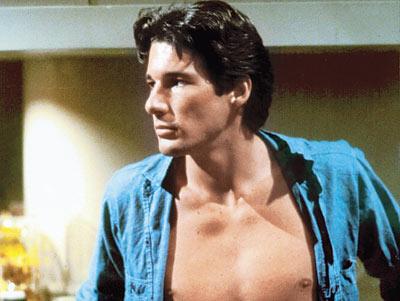 Richard Gere
American Gigolo (1980)
Before romancing a hooker in Pretty Woman, Gere played Julian Kaye, a male escort in Los Angeles to feed his love for expensive cars, stereo equipment, cocaine and clothes. Julian knows how to make his elderly female clients feel special and cared for. This narcissist gigolo gains sympathy from his audience when he falls in love with one of his clients, who loves him back but not enough to tell the cops that she was with him on the night of the murder he is framed for by his pimp.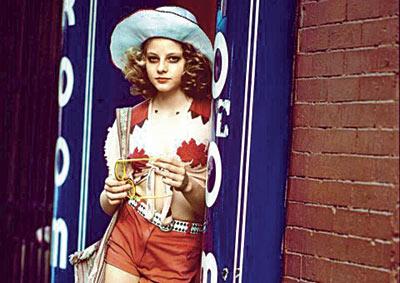 Jodie Foster
Taxi Driver (1976)
Twelve-year-old Foster scored an Oscar nomination for her role as a curly-haired hooker, Iris Steensma, in this crime drama. Steensma sees her life in New York as glamorous and independent, and views being 'saved' as a mixed blessing. Her look in the movie comprising floppy hats, hot pants, cropped tops and red lipstick have influenced fashion since then.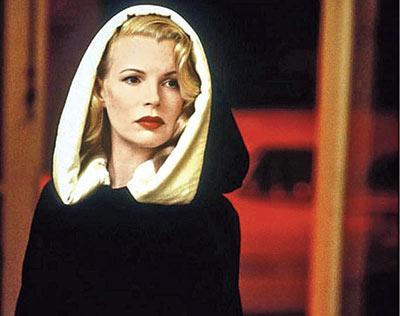 Kim Basinger
LA Confidential (1997)
In this 1950s-set noir, Basinger plays the role of Lynn Bracken who is a part of a group of call girls made to look like movie stars. Her acting style and sultry voice added to the character's persona. For essaying the high-end hooker with a weakness for policemen, Kim bagged an Oscar for Best Supporting Actress.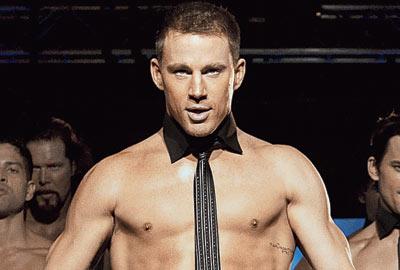 Channing Tatum
Magic Mike (2012)
Loosely based on Tatum's own experiences in Miami as a stripper, this comedy is about Vegas stripper Magic Mike, a 30-year-old man with big dreams. Bad economic conditions force him to strip off his clothes for money at a club owned by former stripper, Dallas, played by Matthew McConaughey.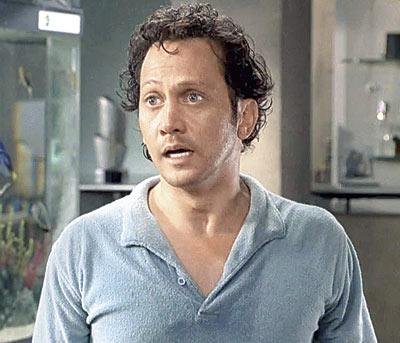 Rob Schneider
Deuce Bigalow: Male Gigolo (1999)
In this film, Schneider, a fish tank cleaner becomes Deuce Bigalow, a gigolo, by accident. While making women feel better about themselves, Deuce meets an array of clients — a narcoleptic, a woman with a pituitary gland disorder and an obese woman — and manages to charm them despite there being no sex involved.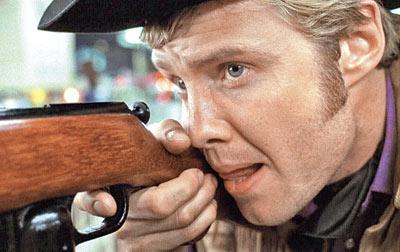 Jon Voight
Midnight Cowboy (1969)
In this drama, which eventually became the only X-rated movie to win the Academy award for Best Picture so far, we see Voight as Joe Buck, a man with big dreams. Decked up in his cowboy hat, boots and fringed jacket, Buck quits his job, packs his suitcase and leaves his good ol' life in Texas behind to become a male prostitute in New York City.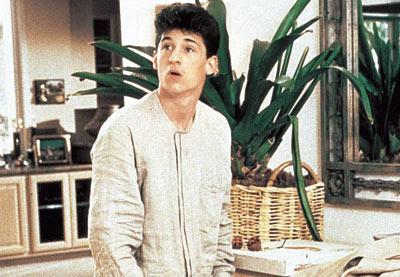 Patrick Dempsey
Loverboy (1989)
In this hit comedy, Dempsey plays Randy Bodek, a college student, who uses his pizza-delivery job as a gigolo service for unhappy housewives to fund his college tuition. Our very attractive McDreamy's life as a male escort gets a tad complicated when he receives an "extra anchovy" order from his mother.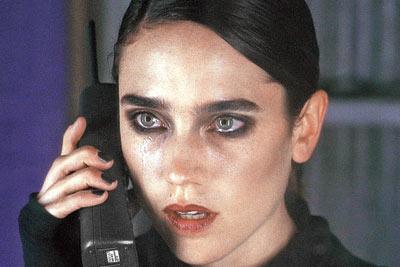 Jennifer Connelly
Requiem for a Dream (2000)
In this psychological drama, Connelly resorts to sex in exchange for drug money when her boyfriend blows up all their savings to bail himself out of jail. Her psychiatrist becomes her first client and then she meets a pimp who makes her a part of sex shows. We can't help but sympathise with her for her broken dreams.

Elizabeth Shue
Leaving Las Vegas (2005)
This romantic drama stars Shue as Sera, a high-priced prostitute, for a Latvian immigrant pimp. She gets into a relationship with an alcoholic who wants to drink himself to death. Both, in dire need of emotional support, depend on each other to save themselves from their self-destructive selves. Shue went on to win an Academy award for this heart-warming role.