A fan carried a placard with a picture of Jungkook showing his abs at a previous concert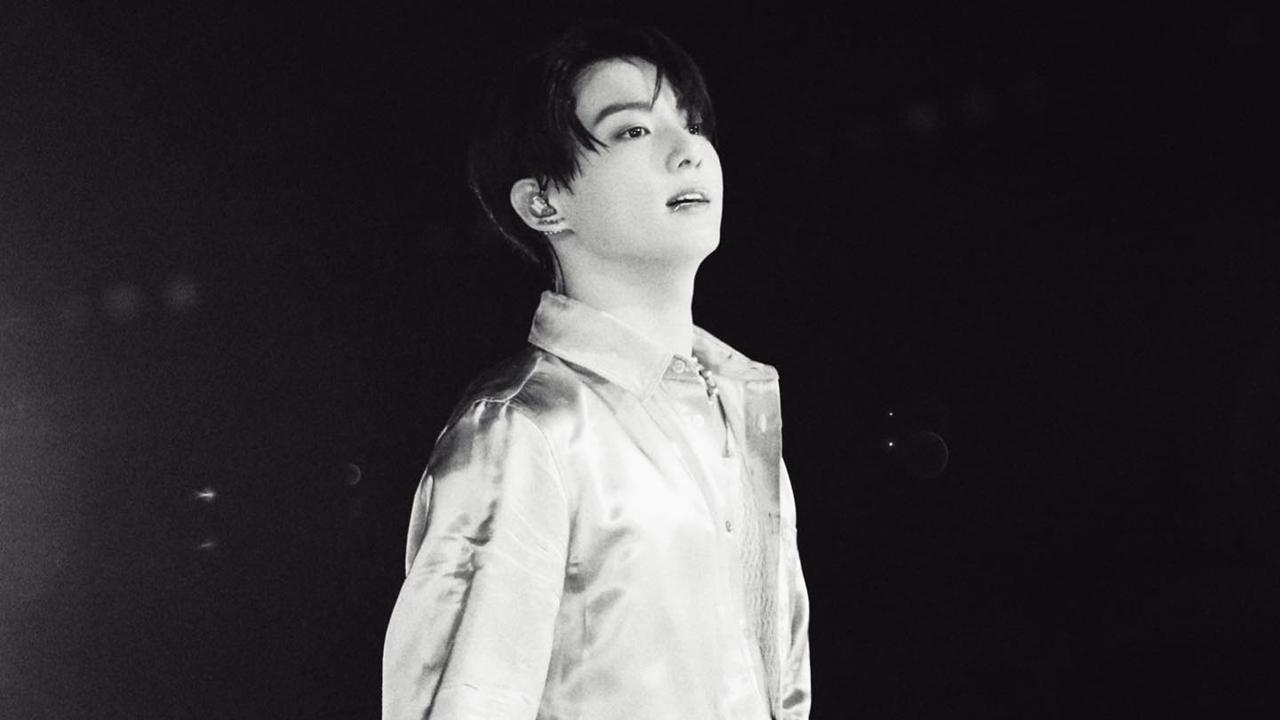 Jungkook/Instagram
K-pop group BTS have been rocking Las Vegas with their Permission to Dance on stage concerts. Day one sent Army into a tizzy with the youngest member Jungkook flashing his abs on his fan's request. 
At the concert, a fan carried a placard with a picture of Jungkook showing his abs in the previous concert. "We want to focus on…" was written beside the photo. And Jungkook gave the fan what she wanted as he flashed his abs twice.Videos shared by fans from the concert also showed Jungkook saying 'Saranghae' (I love you) to ARMYs. The eldest member Jin, who was standing right next to him, couldn't stop laughing at the maknae's act. 
Meanwhile, last week  fans were left worried when the youngest member of the group decided to do a live chat with fans and a stalker constantly harassed him by calling his hotel room. He received a series of blank calls during his live, which left fans worried. The calls wouldn't stop, leaving Jungkook panicking. The singer urged whoever was calling him, to stop, because it wasn't funny anymore.
jungkook showing his abs on day 1 & day 2 pic.twitter.com/iZMQMS7L4V

— random jk things (@randomjungkook) April 10, 2022