From the Vision of Director Sam Hargrave and the Creative Genius of the Russo Brothers, "Extraction 2" Unleashes on Netflix, June 16th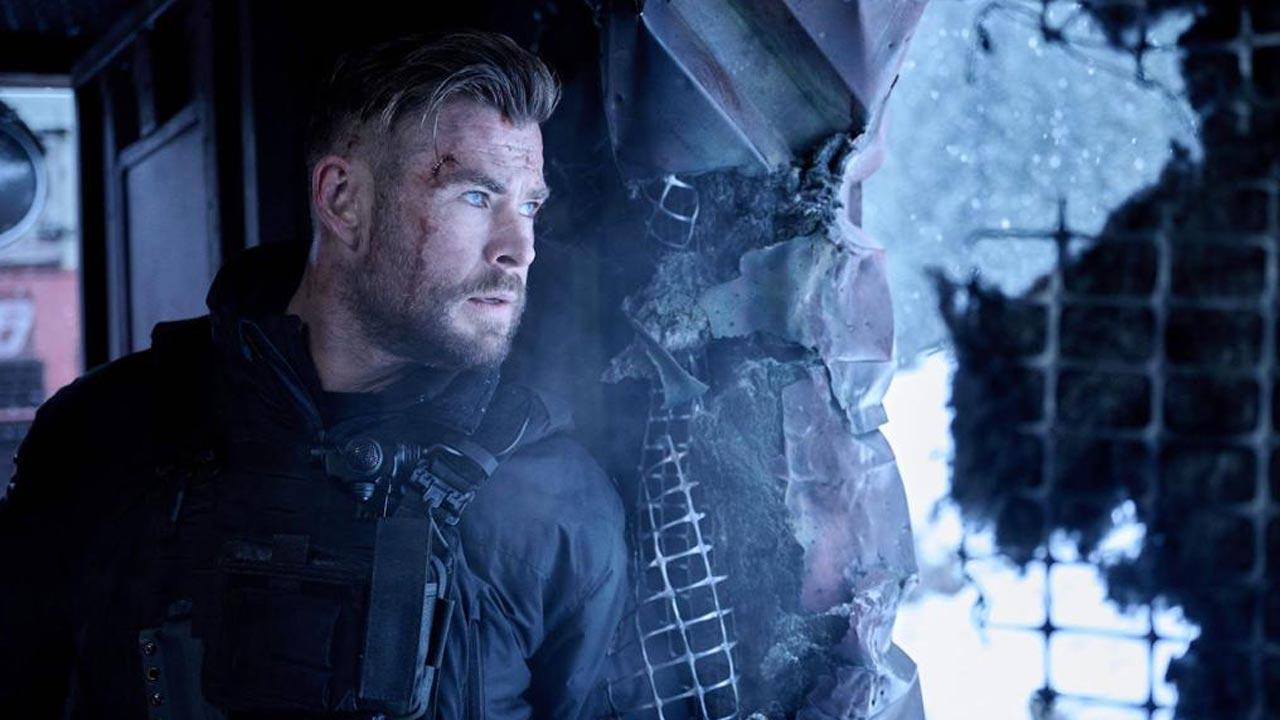 Picture courtesy/PR
Netflix is back with a bang, presenting the highly anticipated second installment of the action-packed sequel, "Extraction 2." Building on the success of its predecessor, this film promises to take audiences on another thrilling adventure filled with high-octane action and suspense. With Netflix's commitment to delivering captivating content, fans can expect an even more exhilarating experience in this explosive sequel.
One of the driving forces behind the success of "Extraction 2" is the exceptional performance of Chris Hemsworth. In his portrayal of Tyler Rake, Hemsworth brings the character's life to the screen with an undeniable charisma and depth. With each scene, he captures the essence of Tyler Rake, immersing audiences in the emotional journey of a complex and layered protagonist. Hemsworth's dedication to his craft shines through, making Tyler Rake a character that viewers can connect with and invest in.
ADVERTISEMENT
As Chris Hemsworth steps back into the shoes of Tyler Rake, Chris shares, "It's tricky to carry on with a character and not explain his past. So much of the first film was about Rake and the young boy he was rescuing. We touched a little bit on his backstory, and this new film gave us an opportunity to really dig into that and find out why he is the way he is.
With Extraction 2, we take that depth and plunge headfirst into uncharted territories, unearthing the hidden layers and delving deeper into the heart of the story."
With the combined talents of director Sam Hargrave, the Russo Brothers, and the entire creative team, this sequel pushes the boundaries of thrilling sequences and breathtaking set pieces. From high-stakes chases to heart-pounding combat, viewers can brace themselves for a cinematic spectacle that will leave them on the edge of their seats.
With Netflix's commitment to delivering quality entertainment and Chris Hemsworth's captivating portrayal of Tyler Rake, "Extraction 2" promises to be an action-packed extravaganza that surpasses its predecessor. Get ready to immerse yourself in the world of Tyler Rake once again, as Netflix delivers another adrenaline-fueled adventure that raises the bar for action cinema.
"Exciting news! Mid-day is now on WhatsApp Channels

Subscribe today by clicking the link and stay updated with the latest news!"
Click here!