'No, not yet. Not yet. I'm hoping after tonight he'll finally think I'm cool,' Pratt said, responding to whether he's achieved cool points as a dad for reprising his lead role as Star-Lord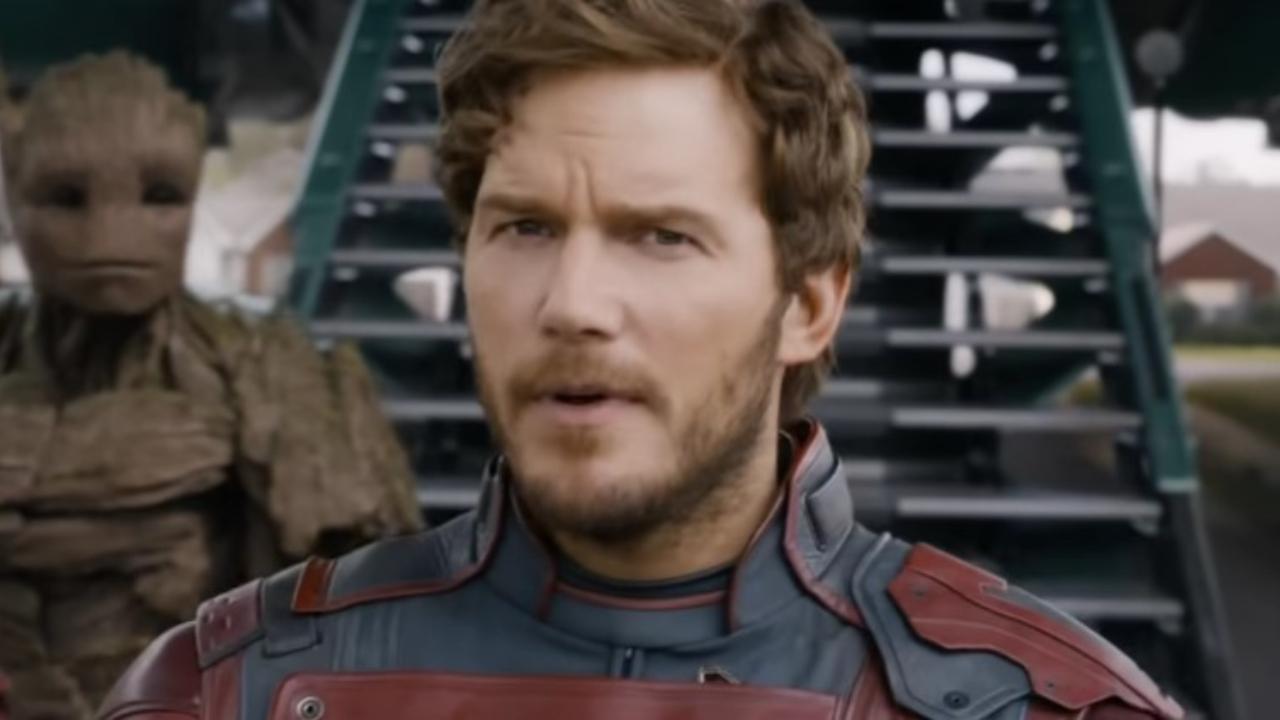 Still from 'Guardians of the Galaxy Vol. 3'
Hollywood star Chris Pratt is "proud" to be the first person to drop an F-bomb in a Marvel movie.
The actor, 43, attended the world premiere of Guardians of the Galaxy Vol. 3 in Los Angeles Thursday, where he spoke with Variety about using the expletive in its entirety for the first time ever within the superhero franchise, reports People.
ADVERTISEMENT
"Yes, I do drop the first F-bomb. Take that Samuel L. Jackson!" Pratt said, referencing how fellow Marvel costar Jackson, 74, is known for using the F-word in his movie career.
As Pratt's co-star Elizabeth Debicki asked if the curse word was in the script, the actor replied: "No, it was not. It was not scripted."
"Everyone's been trying to improv F-bombs for 10 different years ... and finally one made it in," Pratt continued.
"Usually when you start dropping F-bombs in like an improv scenario, it's really your indication to the filmmaker that you'd like to move on a" and they actually put it into the film, so that's pretty good. I'm really proud. I did it!"
Pratt echoed similar sentiments about using the curse word while making a guest appearance on Jimmy Kimmel Live! Thursday.
After host Jimmy Kimmel pointed out Pratt's usage of the word, he then referenced Jackson as well, joking, "How did Sam Jackson not get that honour?"
"He must be Nick Furious right now," Kimmel, 55, continued, using a play on Jackson's Marvel character's name, Nick Fury.
"He's Nick Furious," Pratt responded, laughing in agreement. "I think everybody's tried [to use the F-word before], you know?"
The Motion Picture Association film rating system allows for one F-word in order to remain PG-13 instead of R. GOTG Vol. 3 is rated PG-13 for "intense sequences of violence and action, strong language, suggestive/drug references and thematic elements."
Pratt noted: "Everyone's always lobbying, like, throwing it out in improv, trying to get it in there. For years I've tried, it's not the first time I tried to get (a curse) in a movie, and they edited it together, and it was a funny beat, so they kept it," he continued.
As Kimmel asked the star if those working behind the scenes on the film were aware they were "getting into different territory," Pratt claimed that President of Marvel Studios Kevin Feige went to Guardians director James Gunn "and said, 'Listen, you don't wanna be the guy who is known for having the first F-word in your movie.'"
He added: "And James was like, 'Yes I do! That's exactly [what I want]. Don't you know me?' And so they kept it in."
Pratt chatted with PEOPLE on the Guardians red carpet Thursday, where he admitted he is trying to reach superhero status in real life with his son Jack, whom he shares with ex-wife Anna Faris.
"No, not yet. Not yet. I'm hoping after tonight he'll finally think I'm cool," Pratt said, responding to whether he's achieved cool points as a dad for reprising his lead role as Star-Lord.
"Actually, he's here with me tonight. He's one of my dates tonight," added Pratt, who also brought his wife Katherine Schwarzenegger along for the event at TCL Chinese Theatre in Hollywood.
Also Read: Zoe Saldana says she won't reprise Gamora's role after 'Guardians Vol. 3'
The actor went on to talk about parenthood themes in the Guardians' third installment, which writer/director Gunn, 56, has teased will be the last for the core cast.
"The relationship between a parent and a child is definitely explored in this film, and there's no stronger bond than between a parent and a child," Pratt said. "And, yeah, certainly I can draw on my own experience as a parent when it comes to drawing and finding ways to be emotional and to push emotion."
Guardians of the Galaxy Vol. 3 is in theatres May 5.
This story has been sourced from a third party syndicated feed, agencies. Mid-day accepts no responsibility or liability for its dependability, trustworthiness, reliability and data of the text. Mid-day management/mid-day.com reserves the sole right to alter, delete or remove (without notice) the content in its absolute discretion for any reason whatsoever