Meet James Martin, the first Oscar-winning actor with Down Syndrome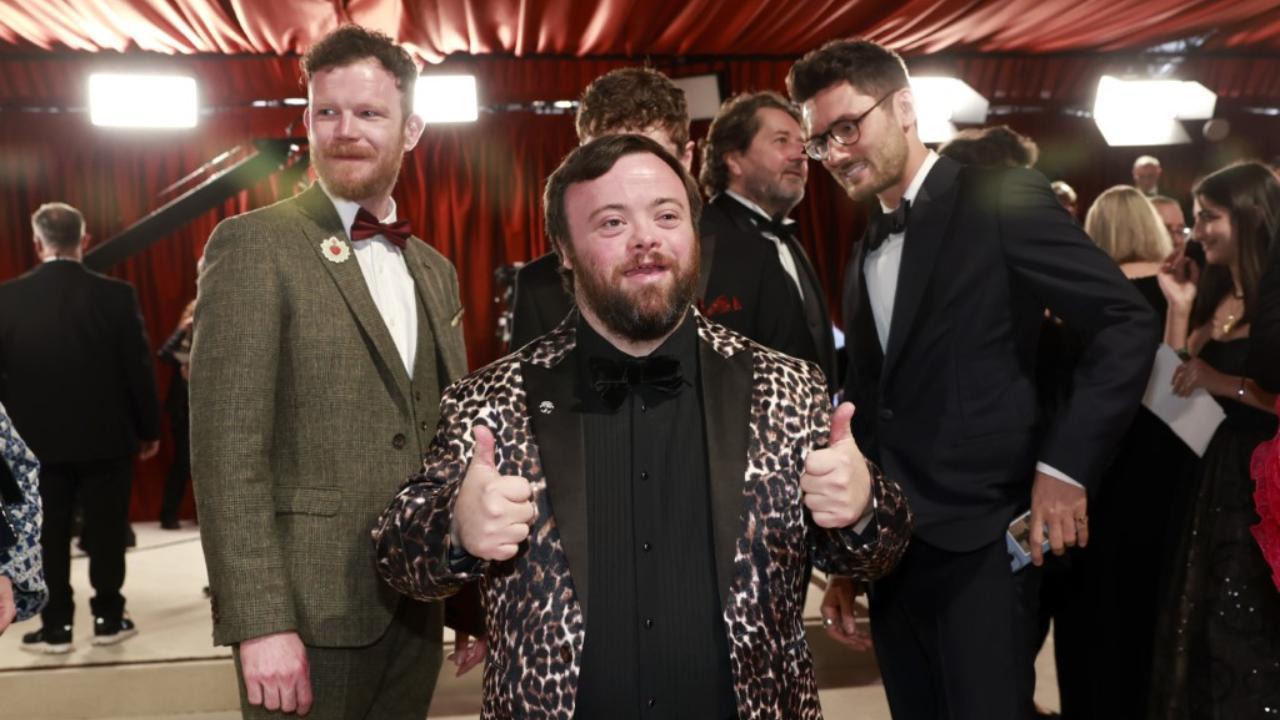 Pic Credit: AFP
James Martin, a 31-year-old famous Northern Irish actor, is widely known for his outstanding performances in the film industry. He was born on March 12, 1992, in Northern Ireland, United Kingdom and was diagnosed with Down's syndrome. James Martin is the son of sports journalist Ivan Martin. His parents tried to seek treatment for him, but unfortunately, weren't successful.
James is best known for his film 'An Irish Goodbye' where he played Lorcan. He won two Oscars at the 2023 Academy Awards: one for Best Live Action Short Film 'An Irish Goodbye' and another for the audience of A-List actors.
ADVERTISEMENT
During the Academy Awards ceremony, when James won the Oscar, it was his birthday, and director Tom Berkeley made sure everyone sang 'Happy Birthday' to James at the Dolby Theater, making it a memorable moment for him.
Also Read: Oscars 2023 ceremony theme revealed
Before venturing into the film industry, James worked as a waiter at Starbucks. Besides acting, James is also an excellent harmonica player and can play the mouth organ beautifully.
James made his debut in the film industry in 2016 with the British Nordic noir detective series Marcella. He played the character Danny Armstrong in the series. The series was written, directed, and produced by Swedish screenwriter Hans Rosenfeldt, and later on in 2017, he acted in a film called 'Ups and Downs' where he played the role of Conal.
However, he gained widespread recognition for his role as Lorcan in the movie 'An Irish Goodbye,' which was recently released in the United States.
The short film 'An Irish Goodbye' was officially released in 2021, and in the United States it was released on March 4, 2022.