Few films successfully walk the tightrope between social commentary and plain old character study. 'Nightcrawler' is a rare film that does both effortlessly well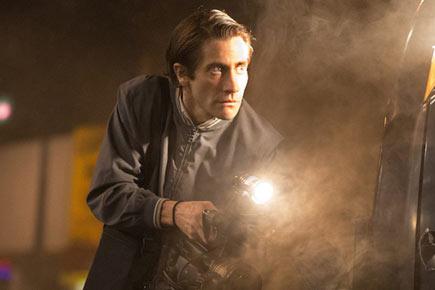 Jake Gyllenhaal stars in 'Nightcrawler'
'Nightcrawler'
A; Crime/Drama/Thriller
Starring: Jake Gyllenhaal, Rene Russo, Bill Paxton, Riz Ahmed, Lindsay Duncan
Director: Dan Gilroy
Rating: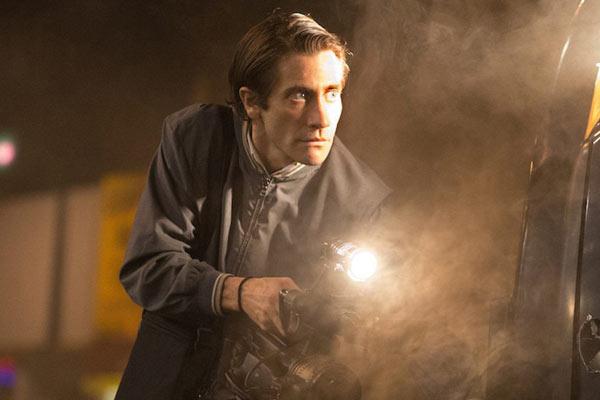 Jake Gyllenhaal stars in 'Nightcrawler'
Few films successfully walk the tightrope between social commentary and plain old character study. It's because social commentary can so easily come across as heavy handed, and character study could carry a pretentious self-important vibe. 'Nightcrawler' is a rare film that does both effortlessly well.
Starring Jake Gyllenhaal minus a ton of weight and in the role of his career, 'Nightcrawler' is a blast from start to finish. Gyllenhaal plays a wayward creep, a sort of a lovechild of Travis Bickle and Nicholas Cage, who gets embroiled in the seedy world of Nightcrawling. For those who may not know, the art of Nightcrawling involves running around town at night with a video camera, shooting criminal activities, and selling the footage to local TV stations. It's a brutal, thankless job and leaves no scruples in the hearts of those in the business.
Gyllenhaal's character Lou is hilariously unscrupulous. He will pretty much go to any extent to get his footage. And if that means moving around a few bodies to get better lighting in the shots, so be it.
It's not entirely clear what Lou's character is supposed to render to the audience, at least on first watch. Lou is a savage monster, but somehow endearing at the same time. Even though he crosses the moral line he's just doing his job, that too only because you the audience demands that he go to the furthest extent for your own voyeuristic pleasure. Everyone loves sensational TV footage – the viewers, the news channels, and in turn, even the people shooting it. The criminals sure as hell enjoy doing the dirty work as well, and the film eerily makes you realize that your morals aren't much further up on the scale than the criminals'.
The film is directed by first timer Dan Gilroy (the brother of Tony Gilroy of the Bourne movies), yet it feels like it's made by an auteur with a ton of experience. Despite heavy themes embedded within the narrative the film is a black comedy, and in fact a lot of fun. Some of it is even a horror movie, but whatever the shift in tone the intrigue level is always at full throttle. At a little less than two hours, Nightcrawler is hugely entertaining and thought provoking, it's a shame the film doesn't much delve into the backstory of Lou. Or maybe that is the point of the film – Lou is just the average guy, much like Travis Bickle. The only extraordinary thing about him is his complete lack of empathy and utter hatred for humanity. And that's what makes him, and this film, a huge success.