Celebrity photographer Rohan Shrestha on working with actor-comedian Kevin Hart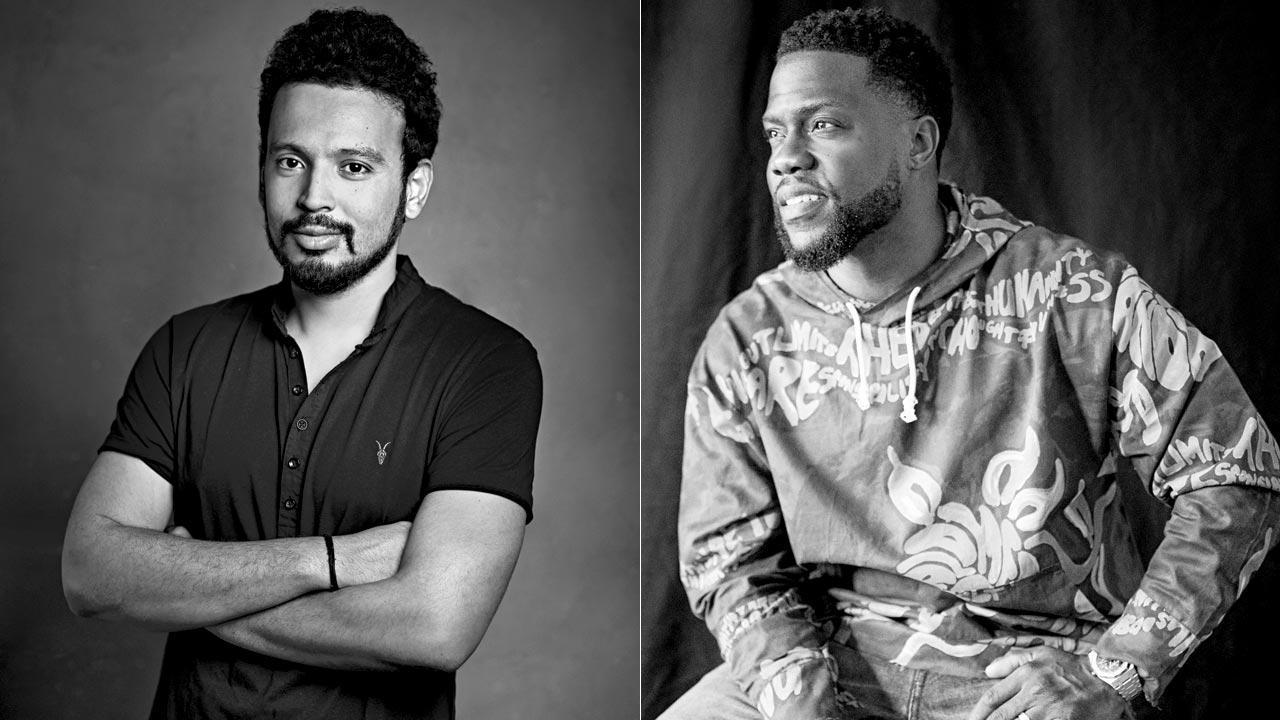 Rohan Shrestha and Kevin Hart
While he is known for taking pictures of stars, including Kareena Kapoor Khan, Shah Rukh Khan, Alia Bhatt, Ranveer Singh, and Sara Ali Khan, celebrity photographer Rohan Shrestha was on a different high when the subject of his lens was actor-comedian Kevin Hart.
Shrestha often indulged in creating fine art and travel images with his photography. However, bringing an international artiste's profile to the fore was a first for the photographer, who flew to the UAE for the shoot. "I have been watching Kevin Hart since 2012 when I was studying in New York. I have always been into comedy, but the opportunity to work with the biggest comedian in the world was adrenaline-pumping for me. It was a huge honour. This is a big moment in my career," he says, adding that the actor, well within his rights to throw starry tantrums, showed none of it.
"It was a chill shooting experience," says Shrestha of the shoot, which took place earlier this month in Dubai. The photographer says he discussed Hart's favourite things to ease the actor into shooting more. "I broke the ice by discussing NFL [National Football League], sports, and his work. It flowed easily from there. I did a black-and-white shoot. The moment of working with him is frozen in time and no one can take it from me," he adds. The images are set to be posted later on Shrestha's social media accounts.
Also Read: Mumbai Diary: Tuesday Dossier Are you excited to watch Hugh Jackman return as Wolverine for Deadpool 3?