Chris Hemsworth praised Jr NTR and Ram Charan after watching RRR. The Hollywood actor said it would be 'fantastic' if he got the chance to work with them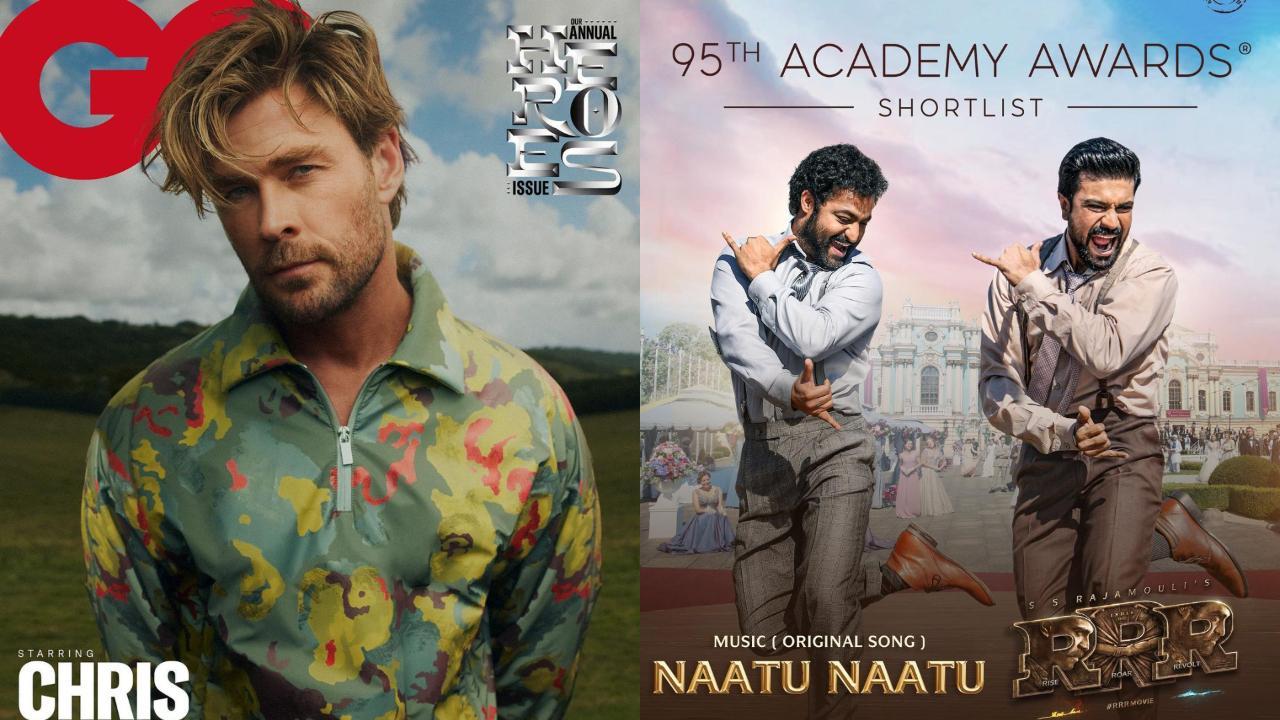 (left to right) Chris Hemsworth, Jr NTR and Ram Charan, Pic/ Hemsworth and RRRMovies's Instagram
Indian blockbuster 'RRR' came, saw and conquered. One of the most awaited films of 2022, the film ran for multiple and sustained showtime periods and received standing ovations across theatres. However, it seems like the hit film has stolen more than just Indian hearts -- some of the biggest names in the global entertainment industry have lauded the historically envisioned and strikingly executed film. They have also praised (and even danced along) to Naatu Naatu.
One such Hollywood bigwig who applauded the engaging performances of Jr NTR and Ram Charan was Chris Hemsworth. The actor who will soon star in 'Extraction 2', the sequel to 2020 action film 'Extraction' watched 'RRR' recently, and thought the film was 'incredible'. Hemsworth recently spoke with News18 and said not only would it be 'fantastic' to work with them but also that he would be extremely 'lucky' if the opportunity came through.
ADVERTISEMENT
The original 'Extraction' (2020) marked one of Hemsworth's first forays into the Indian entertainment scene. He collaborated with Bollywood actor Randeep Hooda while working on the film. The film was largely shot in India – a land which Chris loves so much that he has named his daughter after it! While talking about 'Extraction 3', Chris Hemsworth expressed his desire to work with Indian stars again.
"I just watched RRR recently, and I thought the film was incredible. Ram Charan and Jr NTR are amazing, so, if was lucky to work with them, that would be fantastic," Chris Hemsworth told News18.
About RRR
RRR is an Indian Telugu action period drama which follows the friendship and struggles two revolutionaries as they journey to rebel against the British Raj. Directed by S.S. Rajamouli, it features Telugu actors Ram Charan and Jr NTR in lead roles and loosely bases the characters on the lives of real-life Telugu revolutionary leaders Komaram Bheem (Jr NTR) and Alluri Sitarama Raju (Ram Charan),
On March 13th (as per IST), RRR's catchy Naatu Naatu became the first song from an Indian production to win an Oscar. At the 2023 edition of the Oscars, the song was introduced by Deepika Padukone. The challenging choreography was also performed live and earned a standing ovation from the audience.
About Extraction 2
Chris Hemsworth-starrer 'Extraction 2' will premiere on Netflix on June 16, 2023. The first film ended with Chris's character Tyler Rake mourning the death of his son at the expense of rescuing an imprisoned Indian drug lord's son. Indian actors Rudhraksh Jaiswal, Randeep Hooda, Pankaj Tripathi and Priyanshu Painyuli were part of the first film, which released on Netflix on April 24, 2020.
Netflix released a trailer for 'Extraction 2' on May 16, and it teased how Rake, after returning from a near-death experience in the first film, is back in duty as Australian black ops mercenary. He is tasked with another deadly assignment -- rescuing the family of a ruthless Georgian gangster from where they are being held hostage. The trailer showed glimpses of combat, violence, thrill and Hemsworth even literally being on fire – you can be guaranteed that 'Extraction-2' is not to be missed.