Among 53 artistes from around the globe who reimagined tracks of Metallica, Clinton Cerejo on giving a desi twist to The unforgiven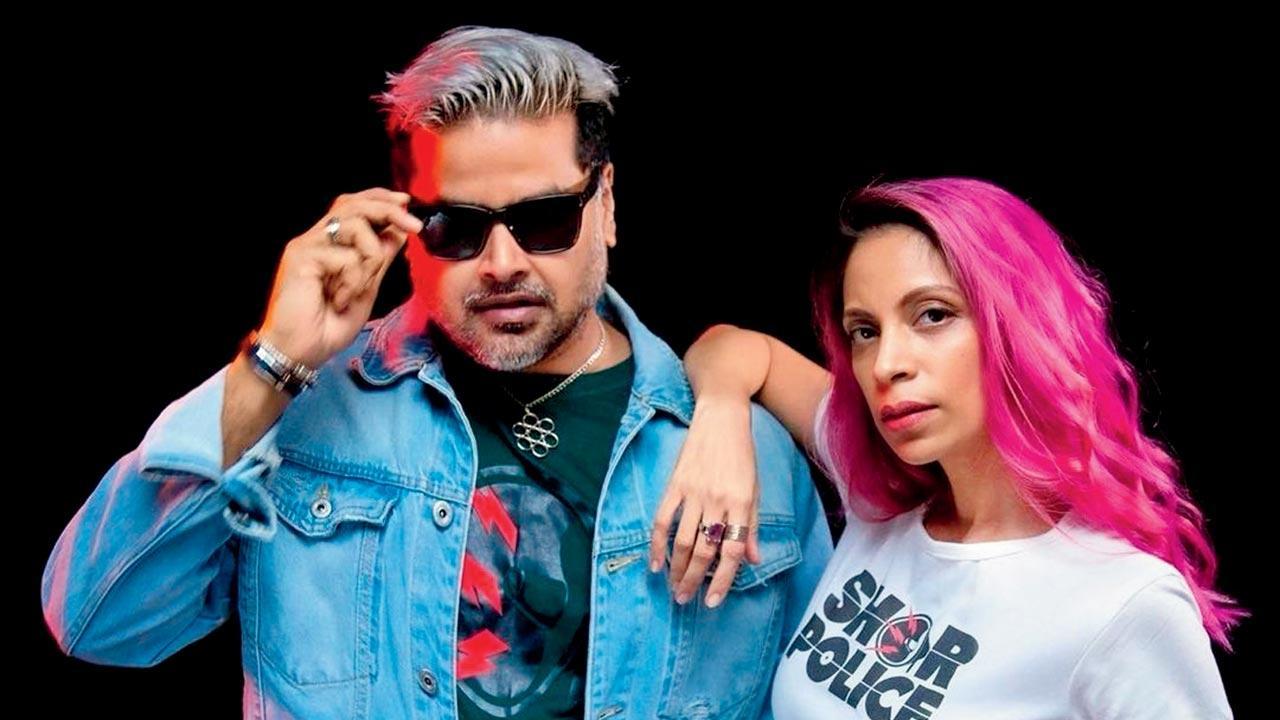 Metallica and Clinton Cerejo
Joining the likes of 53 celebrated artistes — including Andrew Watt, Elton John, Yo-Yo Ma, Robert Trujillo, and Chad Smith, among others — Indian music duo Shor Police have re-imagined a track by lauded heavy metal group, Metallica, to mark the 30th anniversary of their famous black album.  
As the only Indian duo to participate in the mammoth undertaking, Clinton Cerejo and Bianca Gomes revisited The unforgiven, which released last week. "[The opportunity came our way] because we've been friends of Devraj Sanyal  [CEO, Universal Music]. He has been following our work.  I've been a fan of The Black Album since I first heard it 27 years ago," says Cerejo. 
They were warned that the undertaking wouldn't be a seamless feat given that the band's management team itself was set to approve the track from an array of entries. "When we sent the scratch, we hadn't even recorded Vishal Dadlani and Divine's vocals. We got a great response, and were told to finish what we started."
Asserting that Shor Police has a "strong pop identity" that is decidedly different from his solo work, Cerejo says the duo was certain that they could create a rock sound that was  unlike the regular. "That is also why we needed Vishal and Divine. We needed to bridge their worlds and use pop idiom to bring them together. 
Bianca brings to the table current production ideas because she's immersed in pop. My sensibilities are more eclectic. 
The result is a third musical entity which is often better than the individual sounds. With this rendition, we seemed to have achieved something that had an expanse, depth and spatial fabric that was new and fresh for us." 
Having grown up on an appetite of Metallica's songs, he says The Black Album was always his go-to soundtrack. "Their impeccable song-writing skills is noteworthy. The band has stayed together through decades, and still shows newbies how to truly shine. 
They have transcended the genre itself, and achieved cult status beyond that which could be afforded by the genre." 
Metallica's The Black Album was its fifth studio album, released in 1991. Apart from The unforgiven, it also included tracks like Nothing else matters, which was recreated last month by Miley Cyrus, Where I may roam, and Sad but true. 
All profits from the Indian version of The unforgiven will go to Metallica's All Within My Hands foundation and India's The Dharavi Dream Project. Assorted charities are expected to benefit from the global association as various artiste promote the work of different organisations.  
Also Read: Vishal-Shekhar: Now, songs mostly used for promotions