About a couple's extravagant destination wedding at a remote island in the Philippines going sour because of criminals hijacking it for ransom, this romcom has crazy, ridiculous action and a fitful dusting of humor to fuel up some audience affection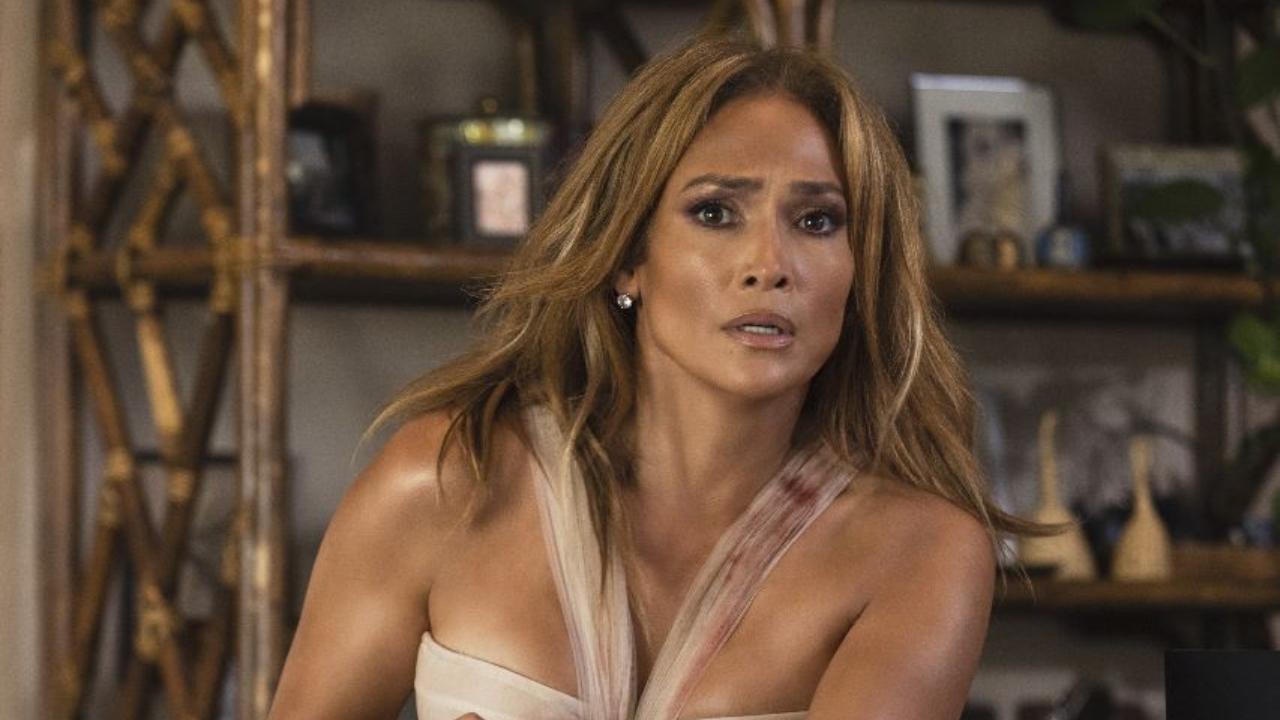 Still from Shot Gun Wedding
Film: Shot Gun Wedding
Cast: Jennifer Lopez, Josh Duhamel, Jennifer Coolidge, Sonia Braga, Cheech Marin, Selena Tan, D'Arcy Carden, Callie Hernandez, Desmin Borges, Steve Coulter, Lenny Kravitz
Directed: Jason Moore
Rating: 2.5/5
Runtime: 100 mins
A rom-com with some action thrown in, this film was supposed to star Arnie Hammer alongside Jennifer Lopez and then the sexting scandal happened and the producers had to scout around for a new actor to fit the bill as bootilicious Jlo aka Darcy Rivera's would-be husband. Erstwhile TV star Josh Duhamel came on board as the Baseball star past his prime and the production came alive yet again.
About a couple's extravagant destination wedding at a remote island in the Philippines going sour because of criminals hijacking it for ransom, this romcom has crazy, ridiculous action and a fitful dusting of humor to fuel up some audience affection.
JLo comes straight into this production after tasting some success with 2022's "Marry Me."  However, it's not a cloudburst of entertainment. There's quite a bit of accusatory back and forth between the couple who are grappling with pre-wedding jitters and terrorists wanting to take them, hostage.
The narrative starts off as a rom-com with Jennifer Coolidge putting in some impressive daffy asides as the soon-to-be mother-in-law, before the farcical turn of events can take place. Thereafter it's time for action with JLo hogging the screen in her torn-up wedding dress and wet and wild look. Screenwriter Mark Hammer doesn't use much imagination while rehashing familiar characters and issues in a wedding day disaster movie.
There's way too much irritating dialogue interspersing the comedic asides and the action looks quite ludicrous with guns, grenades, and fireworks being employed quite liberally. While the run-of-play is not exactly charming, it has its lighter moments and if you choose to view the action without looking for logic, it might just about give you some enjoyment. The cast and crew lend the impression that they are enjoying the lush tropical surroundings even while the woebegone written and visual material drags through uninspired scenes.
Also Read: 'The Invitation' movie review: Typical, easily predictable horror thriller
Continuity in dialogue during the action sequences and peripatetic camera focus are the major problems here. Lenny Kravitz as Darcy's former fiance Sean lends some freshness to the casting but his role seems a little too opportunistic and his performance lacks conviction. JLo and Josh Duhamel look good together but this is mainly JLo's show. The film gives her ample opportunity to show off her curves and utilises her considerable south American charm to great effect. Duhamel as groomzilla Tom is just about Ok.
This film fails to work up a storm as it concentrates more on making its stars look sexy rather than funny. The characters feel fake and the chemistry between the two is rather tepid.
Also Read: 'Broker' movie review: A thought-fully constructed dramedy with a rather contrived end play