Innovation has been taken to the next level, and the craftsmanship is simply mind-blowing. The film pushes boundaries to celebrate the rich and inventively varied history of the Spider-Man universe, in comic-book fashion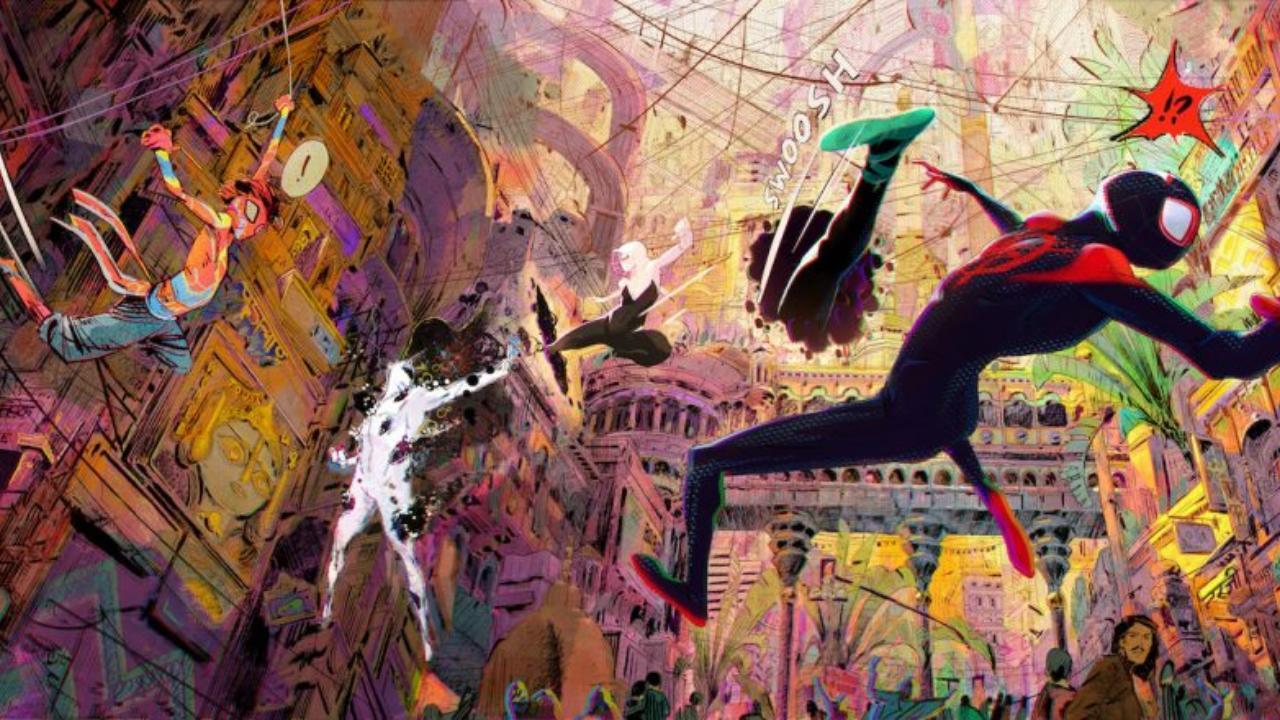 Spider-Man: Across the Spider-verse
Film: Spider-Man: Across the Spider-Verse
Cast (voices): Shameik Moore, Hailee Steinfeld, Oscar Isaac, Jake Johnson, Issa Rae, Brian Tyree Henry, Luna Lauren Velez, Rachel Dratch, Daniel Kaluuya, Michael Rianda, Andy Samberg, Jason Schwartzman, Karan Soni, Amandla Stenberg, Jorma Taccone, Shea Whigham,
Directors: Joaquim Dos Santos, Kemp Powers, Justin K. Thompson
Rating: 3.5/5
Runtime: 140 mins
It's been a 5-year long wait for the sequel to the Best animation film Oscar winner 'Into the Spider-verse,' considered one of the most innovative animated films ever. But the long wait has been worth it for the fans.
ADVERTISEMENT
Innovation has been taken to the next level, and the craftsmanship is simply mind-blowing. The film pushes boundaries to celebrate the rich and inventively varied history of the Spider-Man universe, in comic-book fashion.
Miles Morales is back in Sony Pictures Animation's bigger, bolder successor. But it's Gwen (Hailee Steinfeld), aka Spider-Woman, who sets off this challenge by giving us a recap on the events of the first film. She is still grieving from the death of her best friend, Peter Parker, and has an even tougher time dealing with having to say goodbye to Miles. Then one evening, a fight with a feathered villain is interrupted by some Spider-people visiting Gwen's Earth and Gwen suddenly finds herself in a situation that's too hot to handle on her own.
Miles (Shameik Moore), back on Earth-1610, is the typical teenager. He is absent-minded w.r.t his education as his number one priority is to 'save the world.' But his always supportive parents don't know his secrets nor understand his actions. Then a seemingly harmless and silly new villain, The Spot (Jason Schwartzman) pops up in his neighborhood, and  Miles' priorities get scrambled up once again. The blank Dalmatian-looking villain can use the spots on his body as inter-dimensional portals and soon turns into the biggest threat to the entire Multiverse. That's where the other spider-men and spider-women characters come into play. Miguel O'Hara, aka Spider-Man 2099 (Oscar Isaac), Jessica Drew (Issa Rae), Spider-Punk (Daniel Kaluuya), Pavitra Prabhakar aka Spider-Man India (Karan Soni), Scarlet Spider, aka Ben Reilly( Andy Samberg) a clone of Peter Parker, among many others. The multiplicity-prone colorfully hued narrative basically sends up a flurry of superheroes -  each from a different period in time.
The animation work on this expansive Marvel multiverse is definitely ground-breaking. The animation style is pretty much unique and mind-bending. The plot involves twists, turns, unexpected cameos, and other surprises that are bound to keep you interested even when the schizo-frenetic storytelling and unwieldy runtime begin to get on your nerves. No doubt, this is a fresh take on the beloved superhero but the excitement is intermittent and comes with new entries and discoveries linked to the past and future. The multiverse concept, taking Spider-Man on a mind-bending adventure across different dimensions is interesting enough but after a point, it all becomes visually and intellectually confusing.
More than the storytelling, it's the animation that is awe-inspiring. Every frame is a work of art with unimaginable attention to detail, multiple layers, dimensions, and different types of animation within each scene. Even the end credits sequence is a work of astonishing beauty.
The background score, once again composed by Daniel Pemberton, matches up well with the visual adventure. The diverse range of music lends energy and impact to the on-screen action. The choice of voice artists and their performances complement the inclusive nature of the characters and plays well with both emotion and adventure. With its dazzling array of characters and visuals, this film manages to seamlessly blend action, humor, and craft to masterful effect!