Screenwriters Theresa Rebeck and Simon Kinberg fashion a predictable generic set-up that has nothing new to offer other than it's sterling female leads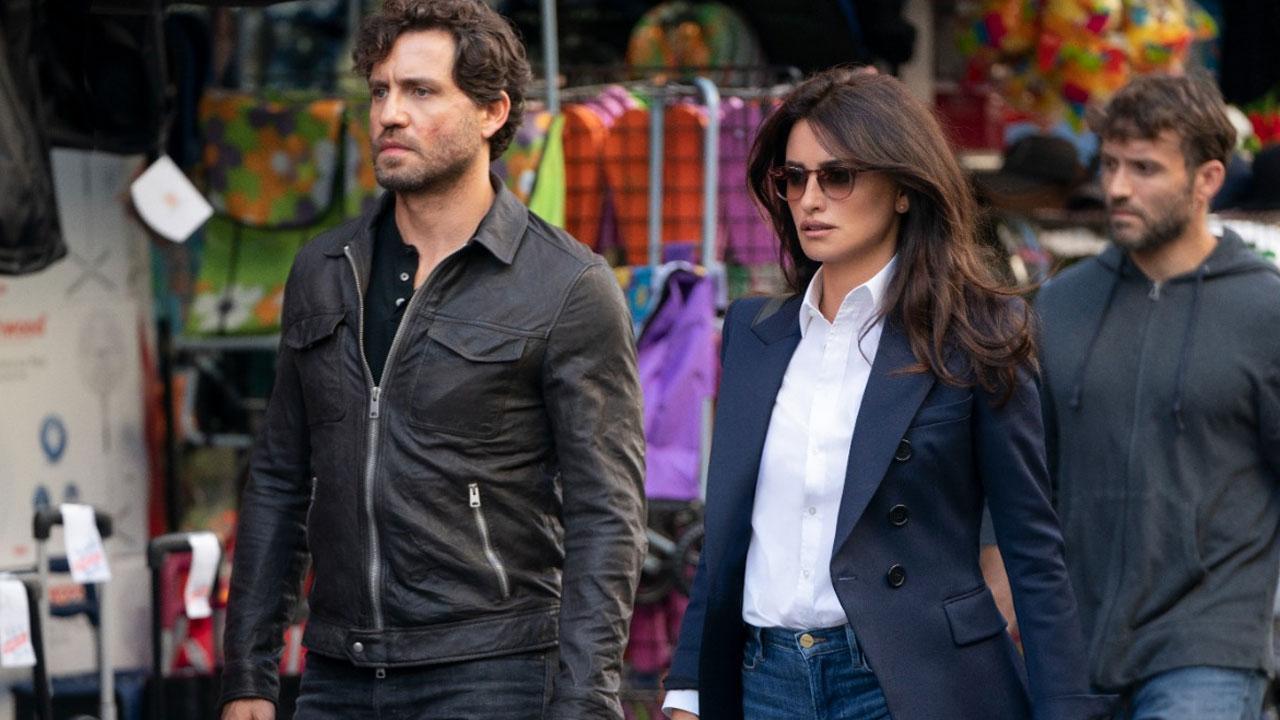 A still from The 355
The 355
Dir: Simon Kinberg
Cast: Jessica Chastain, Penélope Cruz, Fan Bingbing, Diane Kruge
Rating: 3/5
It's 'Charlie's Angels' with an International intelligence veneer and Bond-like worldview. Producer and one of the luminous leads, Jessica Chastain, hopes to cash in on the interest generated by the proposed next-in-line, franchise governed, Albert R. Broccoli and Harry Saltzman produced Ian Fleming's fiction inspired, wildly speculated, female Bond film. So we have 5 women getting together to save the world from devastation that could well be worse than World War II.
The 355 derives its name from a female spy who apparently did duty during the American Revolution, but whose true identity has since been lost to history. This fact is explained in a throwaway line during the final scene of the film. Director Simon Kinberg (Dark Phoenix) helms this Jessica Chastain, Penélope Cruz, Fan Bingbing, Diane Kruger, Lupita Nyong'o, led cross-continent spy thriller that gives the lead players the opportunity and skills to thrive in an espionage dominated action-thriller set-up.
Mace (Chastain), is a CIA operative sent to Europe to intercept a device intended to wreak havoc on the grid. Her mission gets hijacked by a German field agent (Kruger), and once they discover they are rooting for the same cause, join hands with a British tech expert (Nyong'o), a Colombian psychologist Graciela (Penelope Cruz) who seems unqualified for all the gunplay and a Chinese MSS agent Lin (Fan BingBing) who appears to be a step ahead of her ilk.
Screenwriters Theresa Rebeck and Simon Kinberg fashion a predictable generic set-up that has nothing new to offer other than it's sterling Female leads who by their sheer charisma and on-screen action-powered histrionics keep you glued and interested throughout.
The assembling of this international team takes up much of the run-time and there's engaging chase action going in before it opens up into a 'war of the genders' of sorts. While the Lady spies engage in heroics, the men don their double agent mercenary coats and the subsequent face-off opens up a fair bit of high-velocity thrills. The 'title' might put you off but rest assured the connection exists even though the reveal comes a little too late (at the end). You don't get much backstory other than an all-too-brief look-see into their personal and clandestine life…and that too because it becomes integral to garnering emotion for the revenge-based end-play. The ass-kicking action crisscrossing across London, Paris, Marrakesh, and Shanghai, convincingly dressed up production design by Simon Elliott, Stephanie Collie's fancy costumes and the lead actors' vicariously entertaining performances give this actioner a fair bit of chutzpah!