The film feels rather low rent even with its A list stars and enchanting location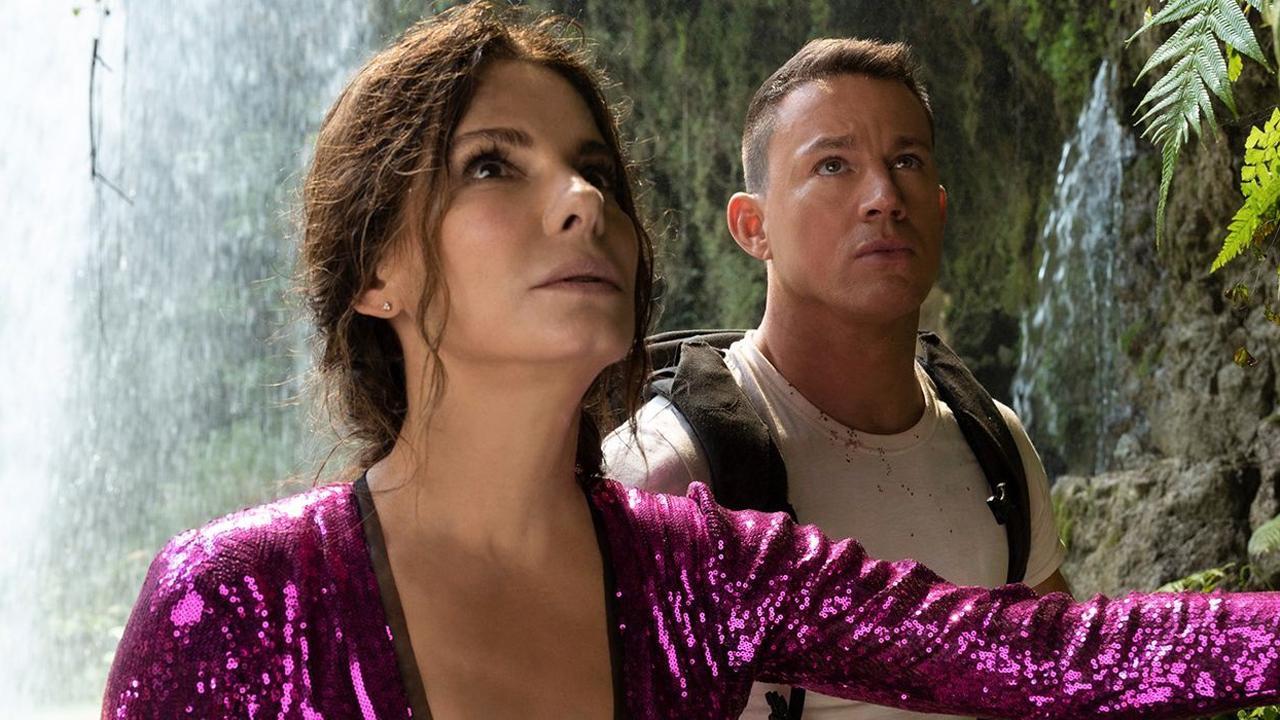 A still from The Lost City
Film: The Lost City
Cast: Sandra Bullock, Channing Tatum, Daniel Radcliffe, Da'Vine Joy Randolph, Brad Pitt
ADVERTISEMENT
Director: Adam Nee
Rating: 2/5
Runtime: 102 mins
Director Adam Nee hopes to realise the magic of 'Romancing the Stone' with this Sandra Bullock-Channing Tatum starrer but the ensuing effort, though pleasant fails to strike the kind of sparks that could ignite interest in the current movie going audience.
The story is similar to that of the Michael Douglas- Kathleen Turner money spinner. A reclusive author Loretta (Sandra Bullock) of historic tomes based on her and her husband's archaeological adventures regarding a lost civilisation in the mid-Atlantic reimagines herself as a romance novelist and tastes unprecedented success. She is now called on to do publicity duty (viz. a Book tour) to increase sales of her novels further. But before she can say nay, she is kidnapped and transported to the land she writes about. Her publisher, Da'Vine Joy Randolph, has already set her up for the book tour alongside cover art model Adam (Channing Tatum) but frustrated billionaire played by Daniel Radcliffe, kidnaps her for the ability to translate hieroglyphs from the lost civilization, that he hopes will lead to a vast treasure. And the cover model follows her in a bid to win brownie points from the author who looks down her supercilious nose at him.
So the stage is set for some escapist adventure romance but there's nothing exciting, fun or rollicking about what ensues here. There's some humour to be had - tongue-in-cheek, sly and otherwise, but it's not enough to keep you engrossed. Sandra Bullock gets into character with ease and Channing Tatum plays the male equivalent of the blonde bombshell with finesse but there's really no chemistry between the two leads to make us believe in a possible romance. Daniel Radcliffe's villainy as Abigail Fairfax, also feels far too strained to work well here. Though the runtime is kept bearable, the lack of an interesting original story to tell is felt rather strongly. The film feels rather low rent even with its A list stars and enchanting location. Brad Pitt's cameo as Jack Trainer, a former Navy seal employed to help with the rescue, is the only interesting thing here.