Every sequence plays out almost exactly like you'd expect it to, including the subversion and the divergence. The script also manages to work-in platforming elements from the games into the action sequences - which as a matter of fact could be very thrilling for the fan base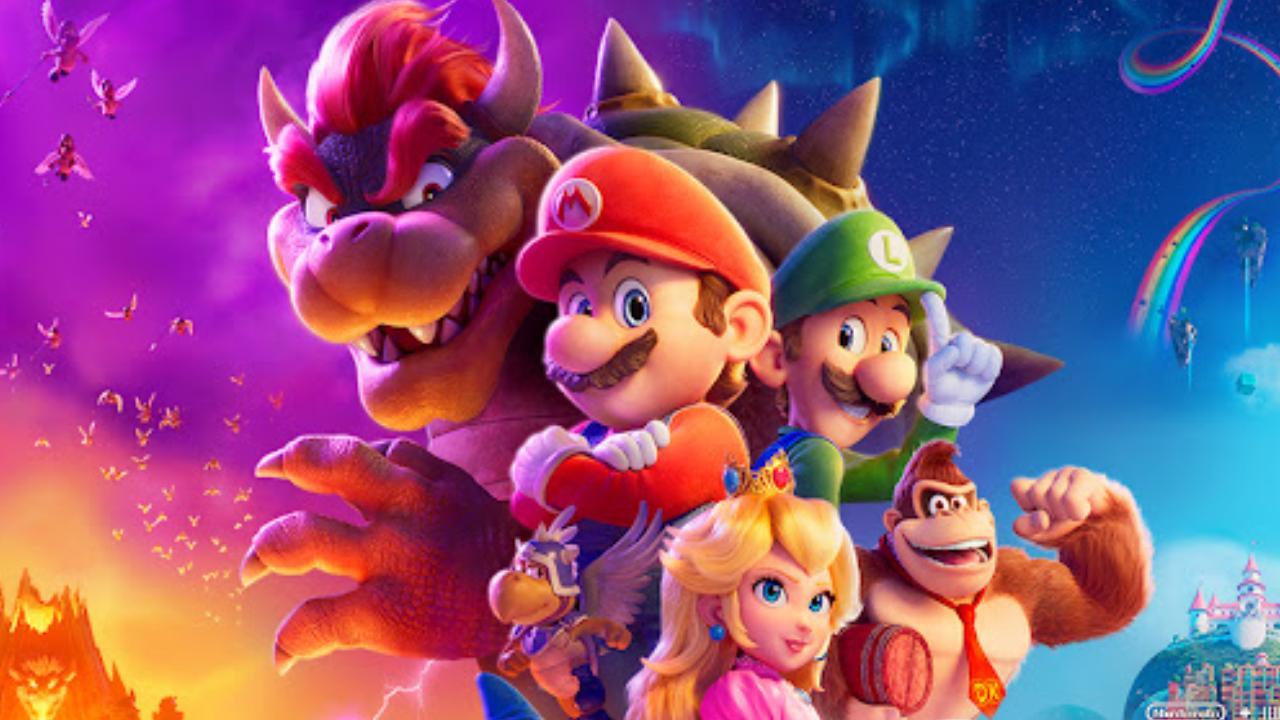 Poster image of the film, 'The Super Mario Bros. Movie'
Film: The Super Mario Bros. Movie
Cast (Voice): Chris Pratt, Anya Taylor-Joy, Charlie Day, Jack Black, Seth Rogen, Keegan-Michael Key
Directors: Aaron Horvath, Michael Jelenic
Rating: 2.5/5
This animated film produced by Illumination, the studio behind popular franchises like Despicable Me and Minions is targeted at kids and fans of Nintendo and the Mario Bros franchise. This film adaptation basically caters to a fan base of nearly four decades. The story here plays out like a video game combining spottily with amusement park ride elements and challenges that get bigger and more messy as the narrative chugs along gleefully to its climactic moments.
 
The film introduces some iconic Mario characters, including Mario (Chris Pratt), Luigi (Charlie Day), Princess Peach (Anya Taylor-Joy) and Bowser (Jack Black). Then there's Seth Rogen as Donkey Kong, Keegan-Michael Key as Toad, and Fred Armisen as Cranky Kong. The plot from scriptwriter Matthew Fogel is typical of every Mario game. Brothers Mario and Luigi put all of their life savings into a charmingly corny local cable TV advertisement for their plumbing business, but attempting to prove their worth is not as easy as they envisioned. An attempt to save Brooklyn from flooding goes haywire with the brothers finding themselves in a long-abandoned section of the NYC sewer system. It's another world down there replete with all kinds of challenges for the Brothers.  
 
Every sequence plays out almost exactly like you'd expect it to, including the subversion and the divergence. The script also manages to work-in platforming elements from the games into the action sequences - which as a matter of fact could be very thrilling for the fan base. In cinematic terms, the plot feels terribly messy though, with several characters filling up the frame and none of them making much of an impact. There are no real character arcs and the humour is rather a plebian. The dialogue is also rather simple-minded. Don't expect any intelligent or deep messages from this outing. The payoff comes across as pretty much childish and rather rushed. The lead voice actors do their bit to convey a sense of fun while encapsulating the characters they inhabit.
ADVERTISEMENT
Also Read: 'All of Those Voices' Movie Review: An emotional take on One Direction star Louis Tomlinson's career
As far as the ocular context goes this is among Illumination's most visually colourful engagements' since 'Despicable Me' and that's saying a lot about this Mario brothers' joyride. The characters, references, and popular pop songs sprinkling the narrative have the effect of highlighting its pop-cultural significance. The animation style is bright and colourful and stays true to the look of the original games. The overall effect is pleasant and amiable and meets a baseline level of competency.