The much awaited video released on Friday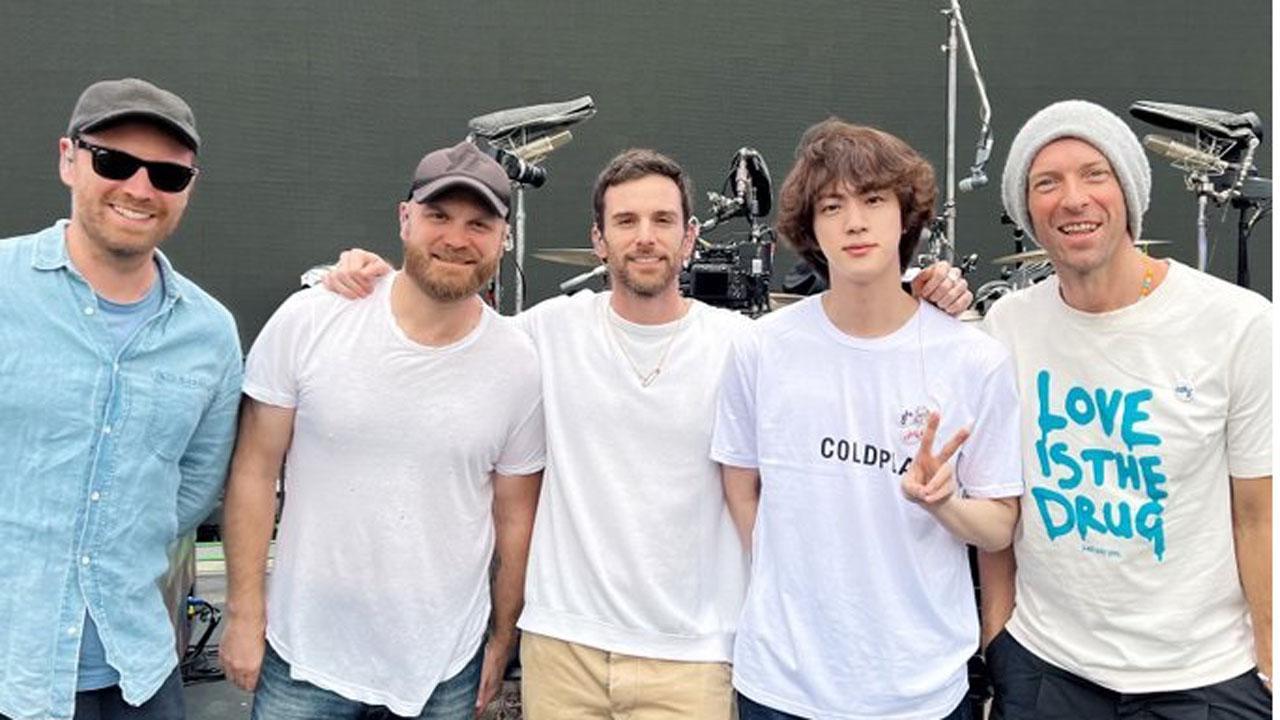 Credit: Coldplay on Twitter
BTS's Jin's much awaited single, his collaboration with British rock band Coldplay 'The Astronaut' released on Friday along with an emotional video.
The vocalist who is also a trained actor does justice to the video conveying it's sentiments perfectly. The video tells the story of an alien navigating planet before ultimately to call this planet his home. The video also has cameos Coldplay.
ADVERTISEMENT
The band along with Jin, will be performing the song at the 'Music Of The Spheres' world tour in Buenos Aires today.
Also Read: BTS's Jin to perform 'The Astronaut' live with Coldplay in Argentina Are you excited about BTS`s Jungkook`s `mystery project` being filmed in Qatar?