They surprised the political leader by saying they want to work as nurses in Korea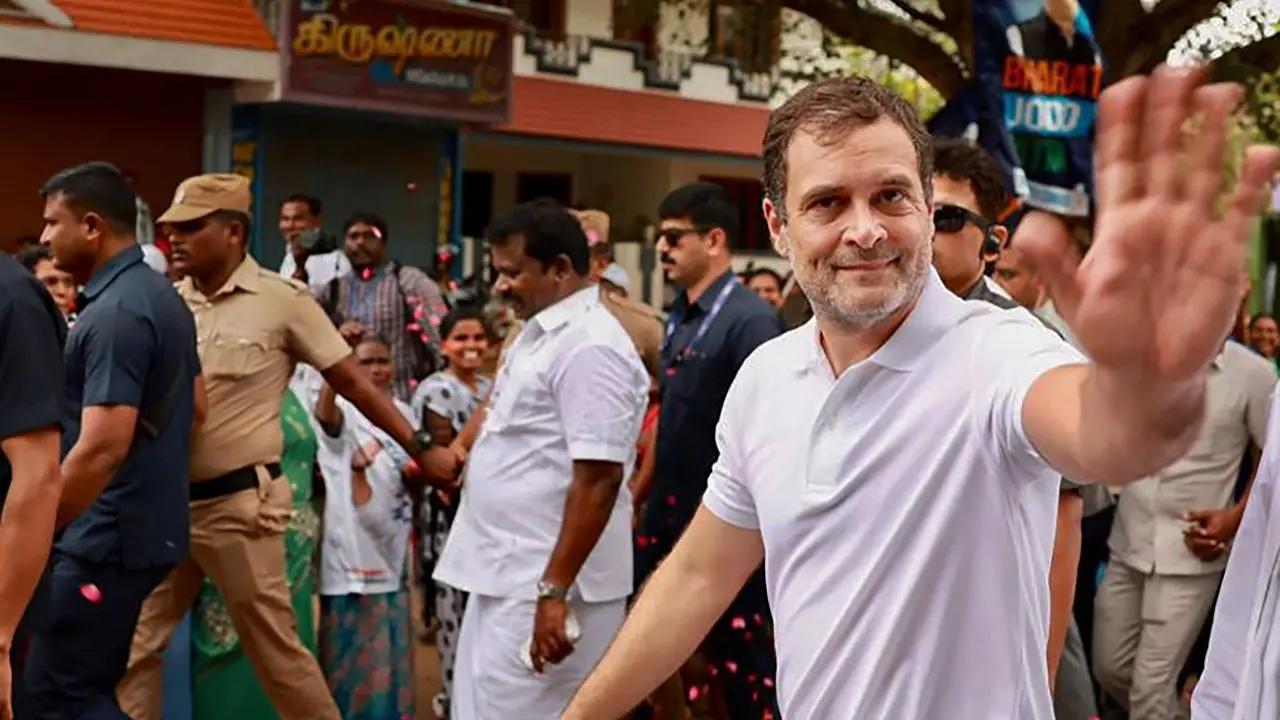 Rahul Gandhi/PTI
Rahul Gandhi tweeted a video of him bonding with school students in Kerala who are fans of the K-pop group BTS aka BTS Army. Gandhi is currently on a five-month-long journey across India, called Bharat Jodo Yatra. 
In the video, Gandhi is seen interacting with the girls where they revealed they want to become nurses, but not in India, they want to work in Korea. The girls said "We are BTS Army. When you're feeling down, listening to their music is quite comforting." He also watched a BTS' music video with them during the interaction.
He tweeted, "A delightful chat with these incredible girls who are Kerala's BTS Army!"
A delightful chat with these incredible girls who are Kerala's BTS Army! pic.twitter.com/MVtHsCKkrT

— Rahul Gandhi (@RahulGandhi) September 20, 2022
Also Read: BTS's Jimin chats with fans, says his moon tattoo has a Taehyung connection