The singer is now seemingly all set to create a storm with this new look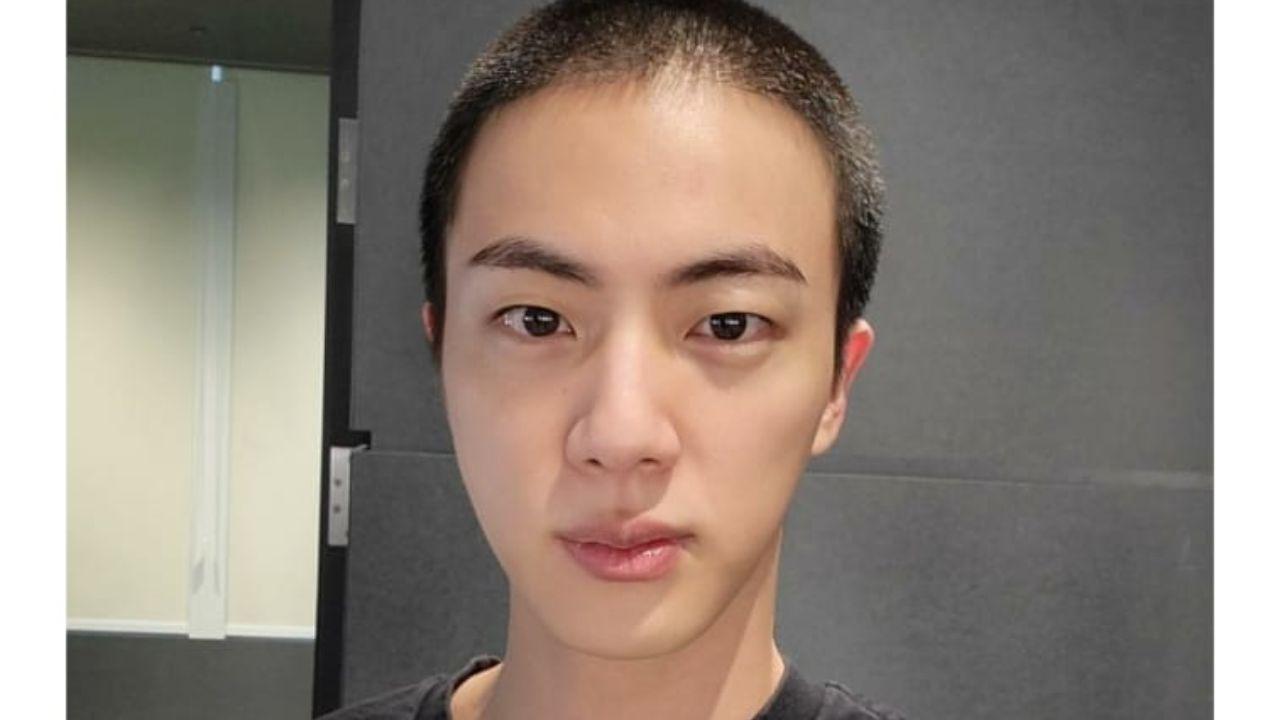 Pic Courtesy: Jin on weverse app
Ever since the time, BTS's Jin had announced that he will be serving the military, his fans have already started missing him. At the same time, there are many out there who are extremely proud of the fact that he will be serving his motherland. To give you a latest update about the singer, Jin had taken to social media to post his 'latest look'. To be more specific, his 'army look'.
Also Read: BTS's J-Hope showers Jin with love and presents before military enlistment
No sooner did he post the new look, he has been flooded with compliments and praises galore from all over. As for the procedure of him joining the army, its being reported that the military authorities will be taking many additional measures to ensure utmost safety during the process of Jin's enlistment at the military training center.
As a step in that direction, its being reported that, the fire department, police, and regional government offices have stepped up their security to avoid any kind of incident, in case of crowding. The date of Jin's enlistment in the army (alongwith 200 fellow recruits) has been decided as December 13.  The singer too to social media (Weverse) to tell his fans not to come to the training center. The reason being that, those who have been enlisted in the army and their respective families will only be allowed in the center.
Also Read: BTS's Jin breaks record with solo single 'The Astronaut'
As for his professional front, this piece of information definitely comes as an extremely good news for all the Jin fans. The information is that BTS's Jin has now become the first ever soloist ever to earn 'Million Single Album' certification on 'Circle Chart' and also 'KMCA'. This recognition was for his solo single album 'The Astronaut'.
Additionally, BTS's Jin also has to his credit of having sung a track, which became the Korean solo song to reach 10M-70M streams on Spotify! Has Bigg Boss 16 lived up to your expectations?