Baahubali actor Rana Daggubati shed almost 15 kg over three months for his upcoming film Haathi Mere Saathi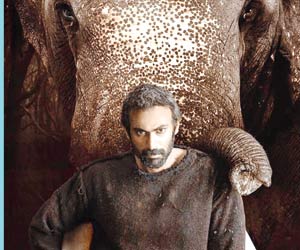 Rana Daggubati in Haathi Mere Saathi
Rana Daggubati's physical transformation into the fearsome Bhallaladeva for Baahubali: The Conclusion (2017) was lauded. His physique was a result of more than a year of rigorous workout and diet. The actor is currently working on the Hindi-Telugu-Tamil trilingual franchise, Haathi Mere Saathi, a tribute to the 1971 Rajesh Khanna and Tanuja starrer. Daggubati shed almost 15 kg over three months for the role.
"After finishing Baahubali, I was aware that I'd have to lose weight to play any character. So, I started the process slowly. To get in shape for Haathi Mere Saathi, I didn't eat non-veg for almost six weeks. I stopped weight training and did simple cardio exercises to shed the muscle," says the actor.
Giving mid-day a sneak peek into Daggubati's daily regimen, his trainer, Kunal Gir, tells says, "During Baahubali, his physique fluctuated for four years. He had to follow a strict diet, eliminate carbs and consume only proteins. But, this time, it was the other way around. He was off protein and did light cardio exercises. He has lost almost 15 kg. Rana likes to eat every two hours, but we reduced his food intake and followed the three-meals-a-day routine."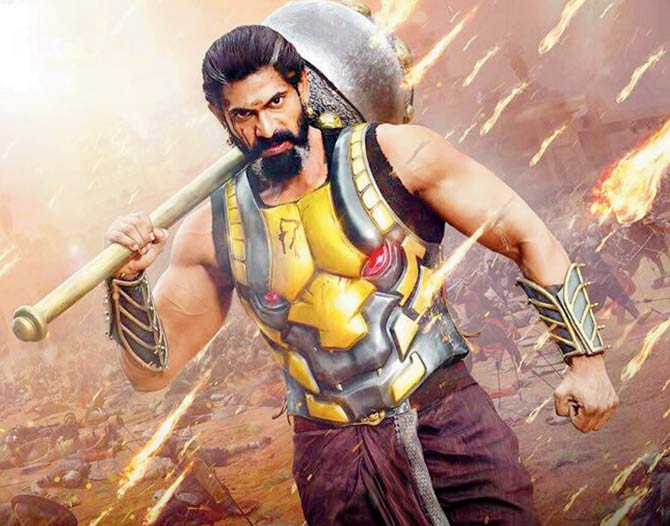 Rana Daggubati in Baahubali
The actor will start shooting for the film, scheduled to hit screens in Diwali, in Thailand. "This film follows a man who lives with elephants in the wild. I want to live my character," the actor says.
Catch up on all the latest entertainment news and gossip here.
Download the new mid-day Android and iOS apps to get updates on all the latest and trending stories on the go