Legendary filmmaker Mani Ratnam and master composer Ilaiyaraaja share their birthday on June 2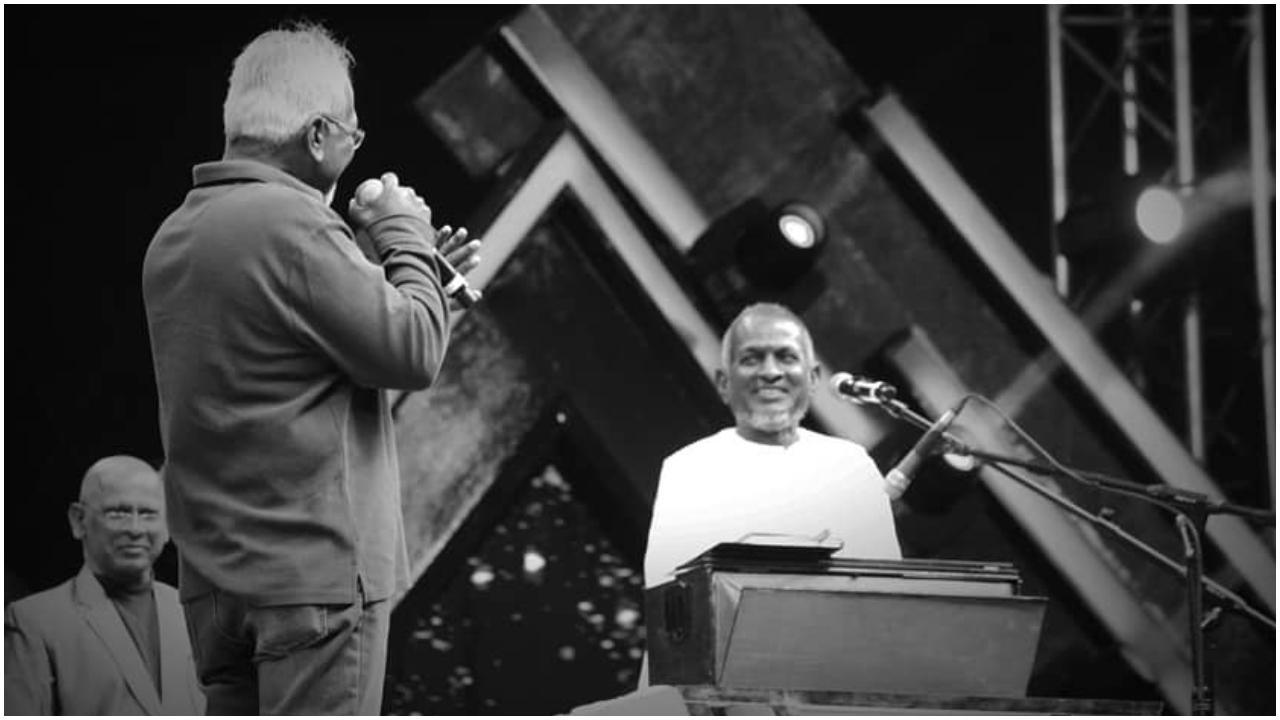 Filmmaker Mani Ratnam and composer Ilaiyaraaja have collaborated on several films. (Photo: Instagram)
Two of the stalwarts of Tamil cinema - filmmaker Mani Ratnam and composer Ilaiyaraaja - celebrate their birthdays on June 2. Legends in their own fields, the two of them have often collaborated to give Indian cinema some fantastic films with memorable music. The Mani Ratnam-Ilaiyaraaja combination, which produced such timeless classics like Mouna Ragam and Thalapathy, was cut short at its peak due to differences between the composer and the producers of Roja (1992).
On their birthday, let's take a look at some of the pathbreaking film albums the two of them collaborated on.
ADVERTISEMENT
1. Unaru (1984, Malayalam): Mohanlal starrer Unaru happens to be Mani Ratnam's second film. This is the story of a group of workers who defy their union leaders in order to help a new factory materialize. The popular songs from this film includes 'Deepame' and 'Theeram thedi olam padi'. 
2. Agni Natchathriam (1988, Tamil): Its story revolves around two half-brothers who come into conflict with each other due to their claims for legitimacy as sons of a common father. For an album that was made in 1988, the music was so ahead of its time. Agni Natchathriam turned out to be a trendsetter for initiating Tamil music listeners into the sounds of electronic funk and synthetic pop.
3. Nayakan (1982, Tamil): In Nayakan, Ilaiyaraaja stuck to his time-tested technique of fusing Carnatic, folk and heavy Western orchestration. Thenpandi Seemayaile, in the voices of both Ilaiyaraaja and the film's lead star, Kamal Haasan, is the soul of the album. The song Nee Oru Kadhal Sangeetham, performed by Chitra and Mano, holds a special place in the hearts of millions of listeners.
4. Mouna Ragam (1986, Tamil): The story revolves around a woman who is forced into an arranged marriage by her family. In this film, Ilaiyaraaja takes classical ragas and comes up with songs that are so urbane. With Nilaave Vaa, the composer gives us one of the lilting melodies sung by SP Balasubrahmanyam. 
5. Thalapathi (1991, Tamil): The Rajinikanth film, released in 1991, marks the final collaboration between Ilaiyaraaja and Mani Ratnam. From 'Rakkamma Kaiya Thattu' to 'Chinna Thaayaval' and 'Sundari', the film's soundtrack is full of hummable songs. The music of the film made fans crave for more from the duo.