The 39-year-old actor is busy promoting his first pan-India movie 'Dasara', but he has been hugely popular with the viewers in the Hindi-speaking belt for his work in movies such as 'Eega', 'Jersey' and 'Shyam Singha Roy'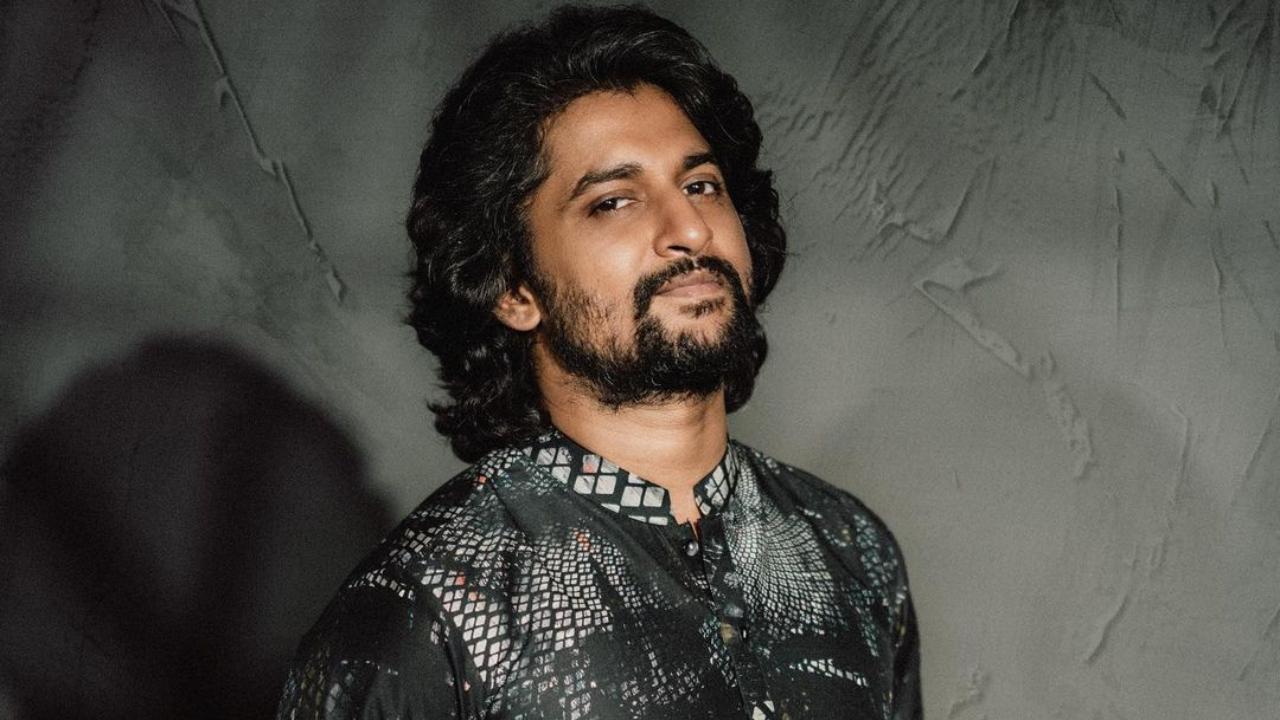 (Pic courtesy: Nani/ Instagram)
Telugu actor Nani says he has warmed up to the tag of "natural star' given to him by fans as he believes his "relatability" with the audience is his USP as an artist. The 39-year-old actor is busy promoting his first pan-India movie 'Dasara', but he has been hugely popular with the viewers in the Hindi-speaking belt for his work in movies such as 'Eega', 'Jersey' and 'Shyam Singha Roy'.
"(It's) a tag given by the audience and they lovingly call me that, even though I am not in full favour of it. I'm kind of used to it now and I like it because it is coming from a space of love, and it is not just some tag that you put on yourself," Nani told PTI in an interview.
ADVERTISEMENT
"My USP as an actor is the relatability... that I look like a person who they know in their life, he could be someone in their family or is a friend, and doesn't look from screen or somebody from another world. I also look like one of them and that is my USP."
'Dasara', directed by debutant Srikanth Odela, is set in a village situated in Singareni Coal Mines in Peddapalli district of Telangana. The film will release on March 30 in Telugu, Tamil, Malayalam, Kannada and Hindi. Nani said Dharani, his character in the movie, is a common man who rises up to the occasion.
"I also believe in larger-than-life roles, I love 'Avengers'. But I also believe the larger-than-life moments should happen (naturally)... You make us feel an emotion, give us a moment which demands a hero, who comes from normalcy but also rises to the occasion and becomes larger-than-life. I like that emotion and 'Dasara' falls into that category." The actor hopes that his film will find audiences across languages given the rising popularity of Telugu content post the success of "RRR".
"I think the acceptance is already there. They are watching a lot of Telugu content online, on YouTube, I see that everywhere. But now is the challenge, now is the test that what will happen on March 30, will they come to theatres? Because this is a film that demands theatrical experience..."
Watch: Nani Expresses His Respect For Ajay Devgn
Asked whether he planned to venture into Hindi cinema given the fact that his "Jersey" was already remade in Hindi, the actor said he is always keen to expand his horizon. "There were a few (offers from Hindi film industry)... If something exciting comes up, I am always keen," he said.
Nani said not all his upcoming movies will be a pan-India release and added that for him the idea of choosing films has also not changed.
"I will keep choosing what excites and connects with me. I will only bring the film (here), which I feel will 'not every film will be in all languages. With 'Dasara', I felt this emotion is universal, it is not about Telugu (people). I believe that everyone and all the Hindi audience will love the film. So, I am coming here and promoting it. But it won't change my idea of picking scripts," he added.
'Dasara' also features Keerthy Suresh, Samuthirakani, Sai Kumar and Zarina Wahab. It is produced by Sudhakar Cherukuri via his banner Sri Lakshmi Venkateswara Cinemas.
This story has been sourced from a third party syndicated feed, agencies. Mid-day accepts no responsibility or liability for its dependability, trustworthiness, reliability and data of the text. Mid-day management/mid-day.com reserves the sole right to alter, delete or remove (without notice) the content in its absolute discretion for any reason whatsoever