Despite the tag of an Oscar-winner now attached with RRR, writer KV Vijayendra Prasad says people's expectations from part 2 doesn't weigh heavy on him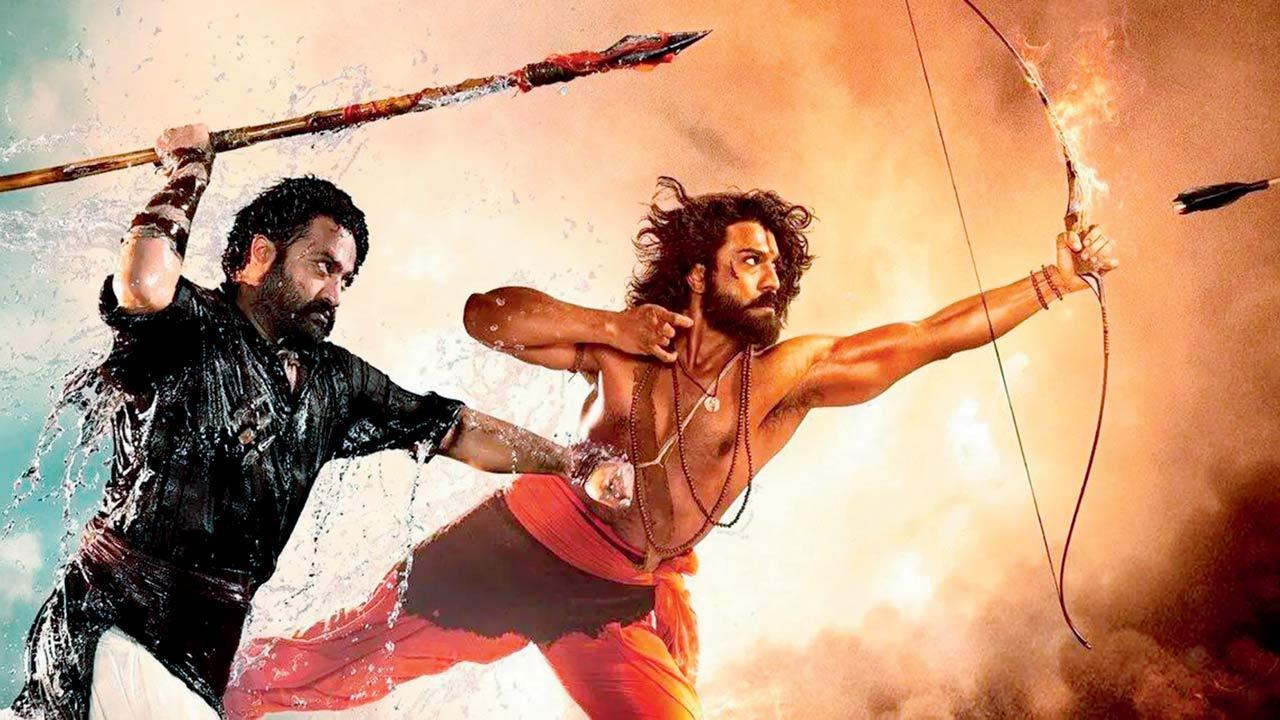 A still from the movie, 'RRR'
Three days since his Oscar win, MM Keervaani's atypical acceptance speech at Los Angeles' Dolby Theatre still brings a smile to the faces of Indian fans. His uncle, KV Vijayendra Prasad, however, cuts a composed figure when discussing the musician's win at the biggest awards night. 
"When he was young, I was the one who would take him around to producers and directors to make him a music director. This victory is as much mine as it is his. I am so proud of what he has achieved today," says Prasad, who also penned the film RRR, which bagged Keeravaani the Academy Award for Naatu naatu. 
ADVERTISEMENT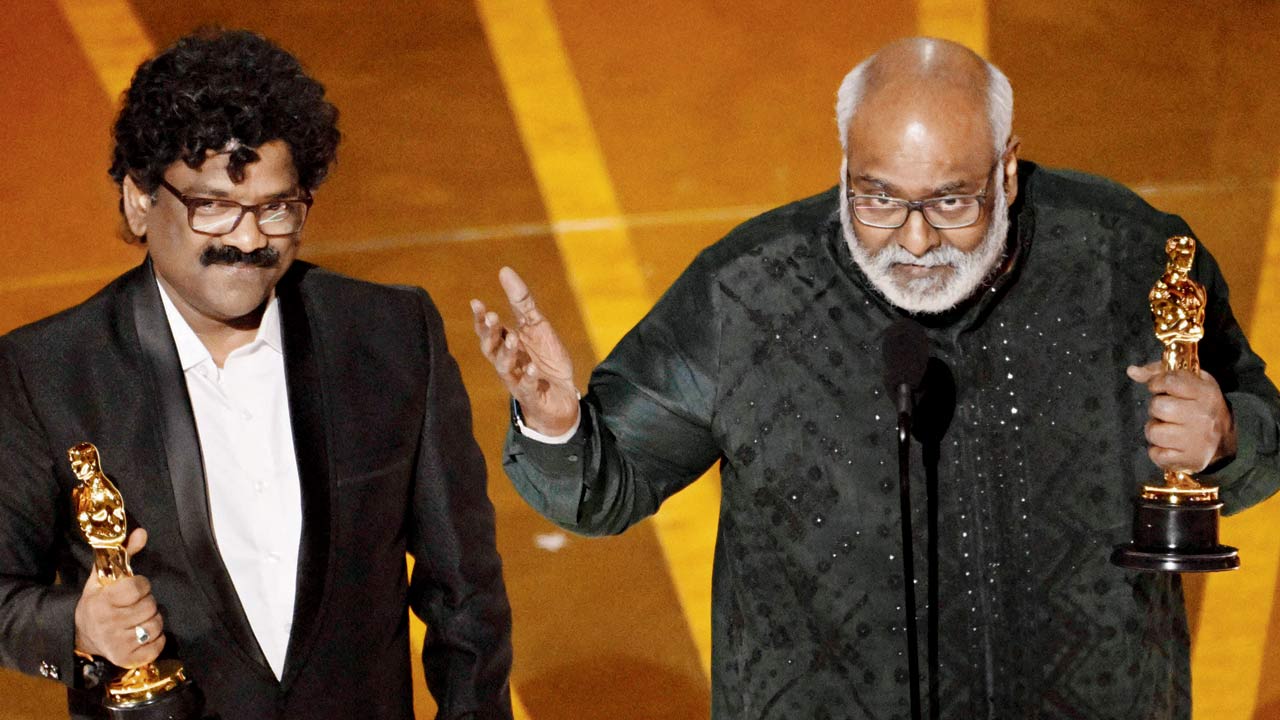 Chandrabose and Keeravaani at the Oscars. Pic/AFP
Having witnessed the now-global track's journey from when it was penned till it was filmed, Prasad says he knew it had immense promise, but never "in my dreams thought it would win the Oscar". "Only in the last few months did we begin to feel that we had a chance," he says, adding that when the news was announced, he "thanked our Guruji for his blessings" and "prayed for humility so that this win doesn't go to our heads". 
The win has evidently reignited discussion about the film's sequel. While team members Jr NTR, Ram Charan, and SS Rajamouli have all spoken about RRR 2 at Hollywood events, it was as early as  March 2022 that Prasad had told this paper that the script had sufficient fodder for the making of another edition. At the time, the team was revelling in the film's box-office success, and Prasad had said that part two could "be set outside India".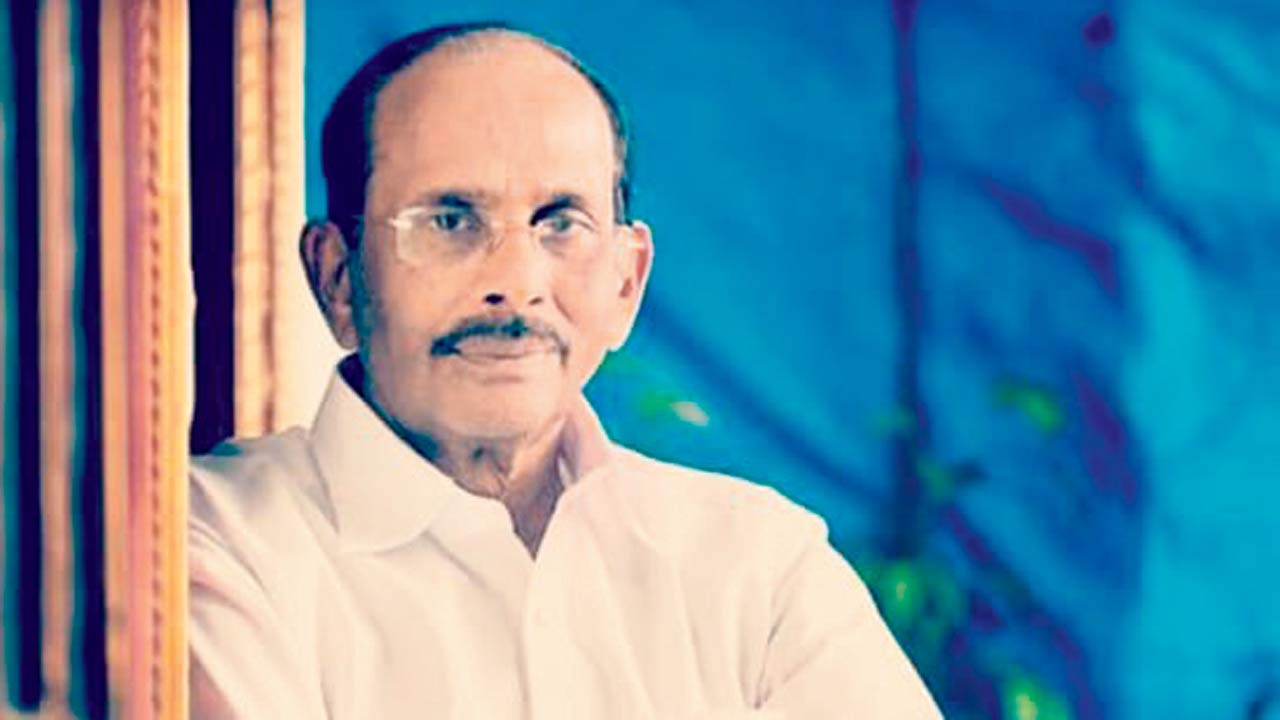 KV Vijayendra Prasad
It was at the film's success party that the director-writer duo knew that another edition was indeed warranted. "I had an idea that I shared with [Rajamouli]. He liked it, and now we will develop it. Both the lead actors will return for the sequel and will play the same characters." 
With the attention of international audiences on the film, does he find the expectations attached with the next edition daunting? "I don't live my life according to the expectations of others. I approach every script with a fresh and unique perspective. There is no pressure, only pleasure in writing stories."
At the moment, however, he doesn't intend to train his attention on the sequel. Prasad has his hands full with other film commitments, including Rajamouli's next with Mahesh Babu. "Mahesh Babu's script is my only priority right now, and nothing will steal my attention from it. I don't feel any pressure to complete RRR 2, though it is underway," he says of the action-adventure drama, apparently based on real-life events.
Also Read: RRR: 'Naatu Naatu' choreographer Prem Rakshit has this to say about Oscar win
As though being part of two mammoth projects isn't daunting enough, Prasad, 80, will also venture into direction in a matter of months. In fact, he has been restricting the writing offers coming his way to kick off his directorial venture, Bhagwa Dhwaj, by April 24. "However, nothing will be done until Mahesh Babu's script is completed."
Bhagwa Dhwaj is a big-budget historical drama that will trace the genesis of the Rashtriya Swayamsevak Sangh (RSS). He tells the story of the right-wing Hindu nationalist volunteer organisation, which was founded in 1925 by Dr Keshav Baliram Hedgewar. The Hindi film, he says, will be dubbed in several languages, and dramatised for the big screen. Even as we ask him when casting for the multi-starrer will commence, we already know the answer — "After Mahesh Babu's script is ready."