The ambulance services, Appu Express, was started in memory of the late actor Puneet Rajkumar who was known for his charitable and humanitarian work.  The actor passed away in October 2021 and was fondly known as Appu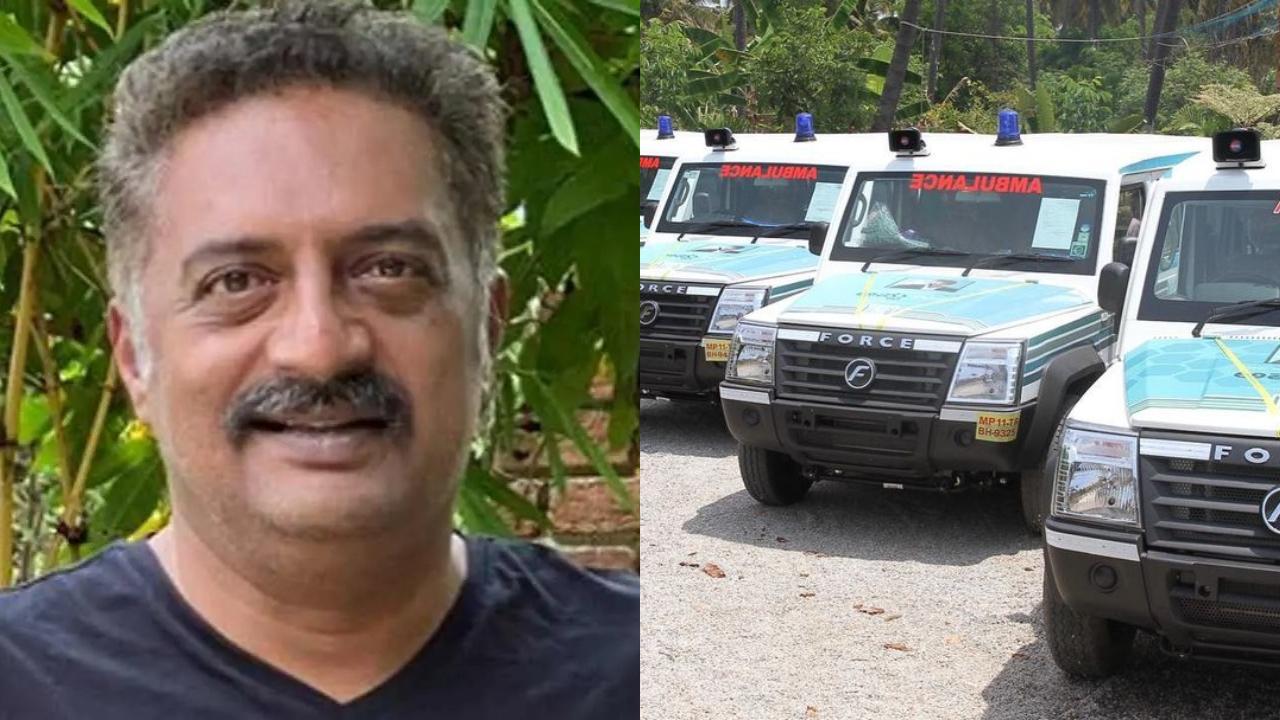 Prakash Raj
Actor-politician Prakash Raj took to his social media handle recently to announce phase 2 of Appu Express ambulance. The ambulance services were started in memory of the late actor Puneet Rajkumar who was known for his charitable and humanitarian work.  The actor passed away in October 2021 and was fondly known as Appu. 
Taking to his social media handle, Prakash shared a video, where he said, "Dr Puneeth Rajkumar is an unforgettable memory for all of us. His generosity and love for society were inspiring, and we want him to continue living among us. And the only way is for us to continue the good work he left. This was the inspiration for Appu express ambulance. My dream and Prakash Raj Foundation's dream is that these ambulances reach every district of Karnataka."
ADVERTISEMENT
"We started the first one from Mysore. For the next phase, we have five ambulances to the districts of Bidar, Kalburgi, Udupi, Kollegal and Koppal. This time I am not alone, there are wonderful people with me- megastar Chiranjeevi garu, actor Suriya and our darling Yash and his friend Venkat. I love what Yash said -'Sir its not your dream alone, its our collective dream'. I thank him for his immense generosity," he said.  
"We could have made a big event out of this but Yash and me thought that the expenses incurred in a function can help us buy another ambulance for the poor. Here we are. Yes, I am aware people will ask me if it is politics. Yes, it is our politics of love, sharing and celebrating humanity and celebrating the spirit of our own Puneeth Rajkumar," he concluded. 
 

 

View this post on Instagram

 
Also Read: Prakash Raj condemns Akshay Kumar for calling out Richa Chadha over Galwan tweet- "Didn't expect this from you"
Prakash Raj also shared pictures of the new ambulances which will be functional in the above-mentioned districts of Karnataka. Puneeth Rajkumar's demise in 2021 sent shockwaves across the state. The actor who was 46 passed away after suffering a heart attack during a workout session. Puneeth was the youngest of the three sons of Dr Rajkumar, a Dadasaheb Phalke Awardee, and Parvathamma, a leading producer who died in 2017.