'Shaakuntalam' based on Kalidasa's work, is the story of Shakuntala and her courtship with King Dushyant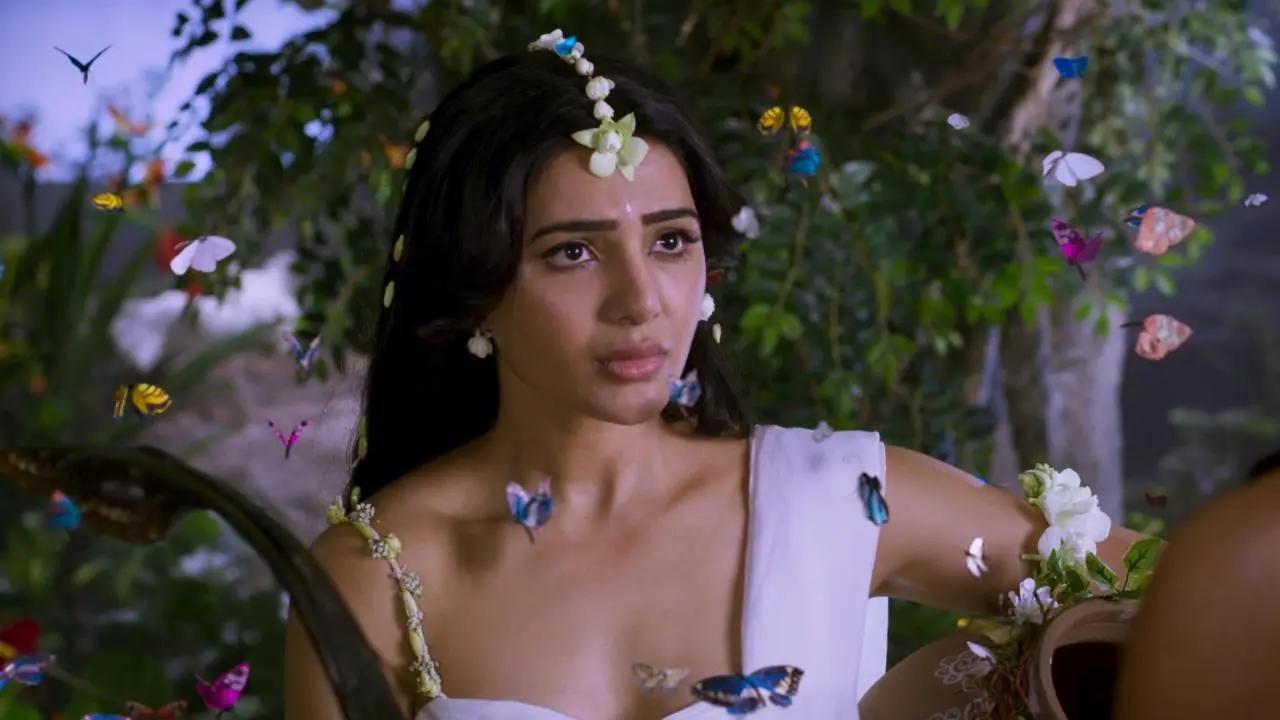 Samantha in Shaakuntalam
Samantha Ruth Prabhu took to social media on Friday to announce the new release date of 'Shaakuntalam.' The film is now all set to release in cinemas on April 14. Ten days before the original release date of Shaakuntalam, the film's team announced a new release date. The makers of the film tweeted, 'The Love that was forgotten... An unforgettable tale of Love that remains #Shaakuntalam in theatres worldwide on April 14."
Earlier, Shaakuntalam was set to release on February 17 but later postponed once again. The film will release in Telugu, Hindi and Tamil languages. The film is helmed by Gunasekhar, who is also the co-producer of the film.
ADVERTISEMENT
#Shaakuntalam #April14
🤍🤍🤍 https://t.co/aHnyxPwIoD

— Samantha (@Samanthaprabhu2) February 10, 2023
The team had earlier posted, "We aim to give a bigger experience with Shaakuntalam and immerse you in the World of Shaakuntalam, for which we as a team felt 3D would be a brilliant way. To facilitate this, we would be taking some time to put forth and so, will be unable to meet the earlier announced date of release. We thank the support and love showered upon us, from around the world, hoping for your support in this too! We will be announcing a new release date soon."
'Shaakuntalam' based on Kalidasa's work, is the story of Shakuntala and her courtship with King Dushyant, and the curse of rishi Durvasa which made Dushyant forget his love for the 'apsara'-like Shakuntala. The film also marks the acting debut of Allu Arha, five-year-old daughter of Telugu star Allu Arjun.
The film also stars Dev Mohan, Kabir Bedi, Dr.M Mohan Babu, Prakash Raj, Madhubala, Gautami, Aditi Balan, Ananya Nagalla, Jisshu Sengupta and others.
Also Read: Actor Amit Sarin and child actor Bhavin Rabari recreate the famous Shah Rukh Khan signature pose Who deserves to win MTV Splitsvilla X4?